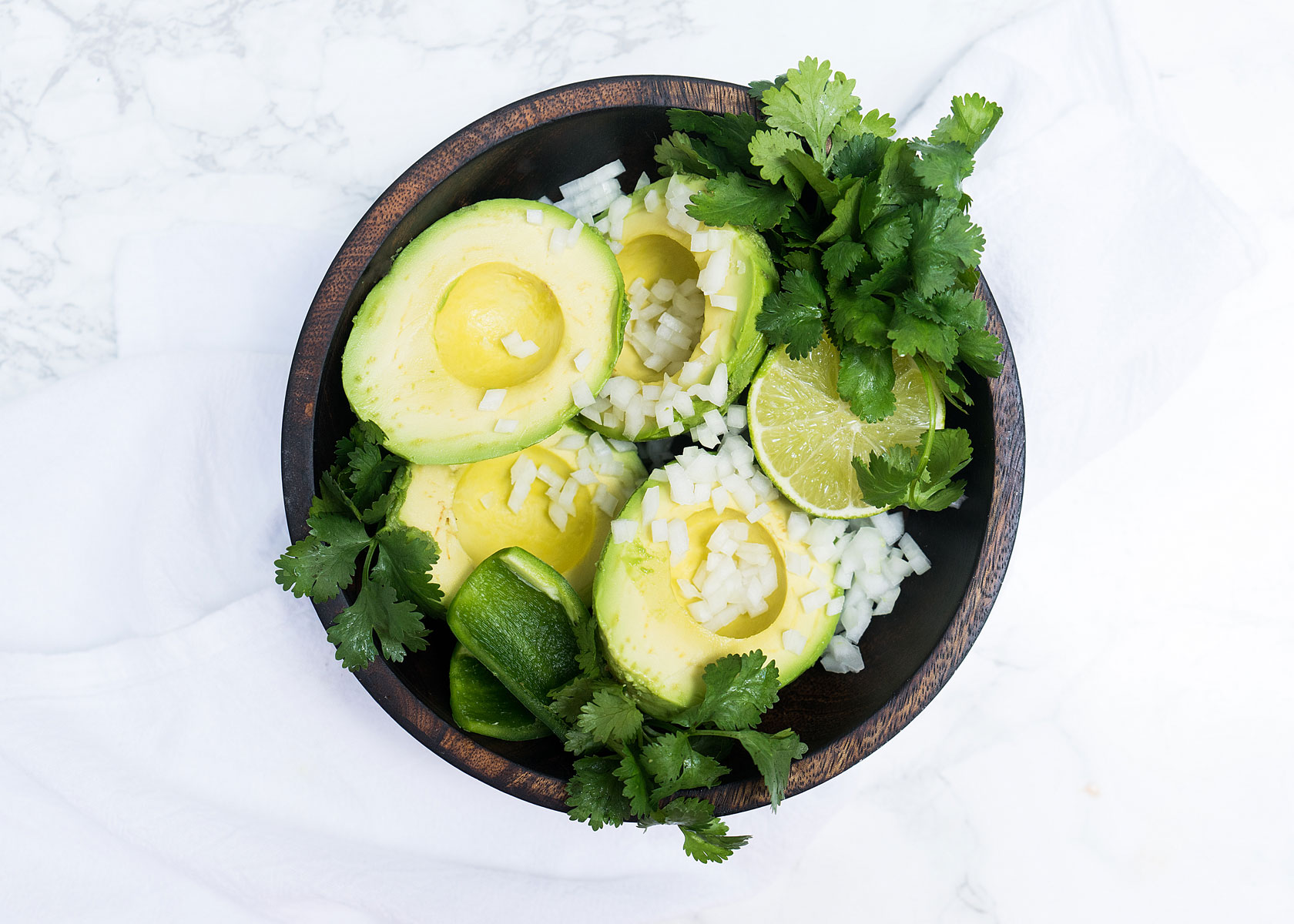 This Super Simple Guacamole will change your life 💚
My sister Sophie used to be the Queen of making guacamole at home for parties etc. and ironically my other sister Chloe is the Queen of eating guacamole! Too many funny guacamole stories to share in just one post, but for a mental image…i'll share the most recent one.
Whilst at our favorite Mexican restaurant, we ordered alllll the food, like, seriously so much food (Oh and a few margaritas too!). However, all Chloe wanted was a few hundred portions of guacamole (which is a pretty common theme on NY trips!). So here we are digging into numerous items from the menu and Chloe could not be happier, sitting there with her guacamole bowl. She has decided that no where in NY has big enough guacamole portions to satisfy her main course needs though! We'll have to work on researching that for their next visit!
Anyway, moral of the story is, Guacamole is the BEST. 🥑
All hail the mighty avocado! right? 🙌
I make this guacamole every time we have anything that might slightly resemble Mexican or Spanish style food (For inspiration see here & here!). It is so easy and had always been one of those 'non recipe' recipes, if you know what I mean? Those throw it all in a bowl and mash it up kinda recipes. I only recently remembered to write down what I was throwing in as it's just too good not to share.
Seriously one of the easiest, quickest and most relaxed recipe to make ever. It doesn't include any hard math, any hard measuring and it only includes a handful of items. Such as, a bowl, potato masher, knife and chopping board. It is also the perfect base for creating your own personal guacamole style! You can seriously add anything you like! Tomatoes, different styles of onion, hot sauce, chili flakes etc.
Let us know how you like it and what you love adding into your personal guacamole!! We'd love to be inspired by YOU! 😍
Super Simple Guacamole
2017-07-17 13:21:24
Serves 4
Ingredients
2 avocados
Juice of 1 lime
1 jalepeno - finely diced
Half a white onion - finely diced
Handful cilantro - roughly chopped
1 tsp. Salt & a pinch of Pepper
Instructions
Put all ingredients into a bowl and mash with a potato masher or a fork until desired consistency is reached! (chunky or smooth!)
Optional add-ins
For Spicy Guac add a tbsp. of hot sauce or red pepper flakes or a pinch of cayenne.
IVGreenhouse - Exploring Food http://www.ivgreenhouse.com/