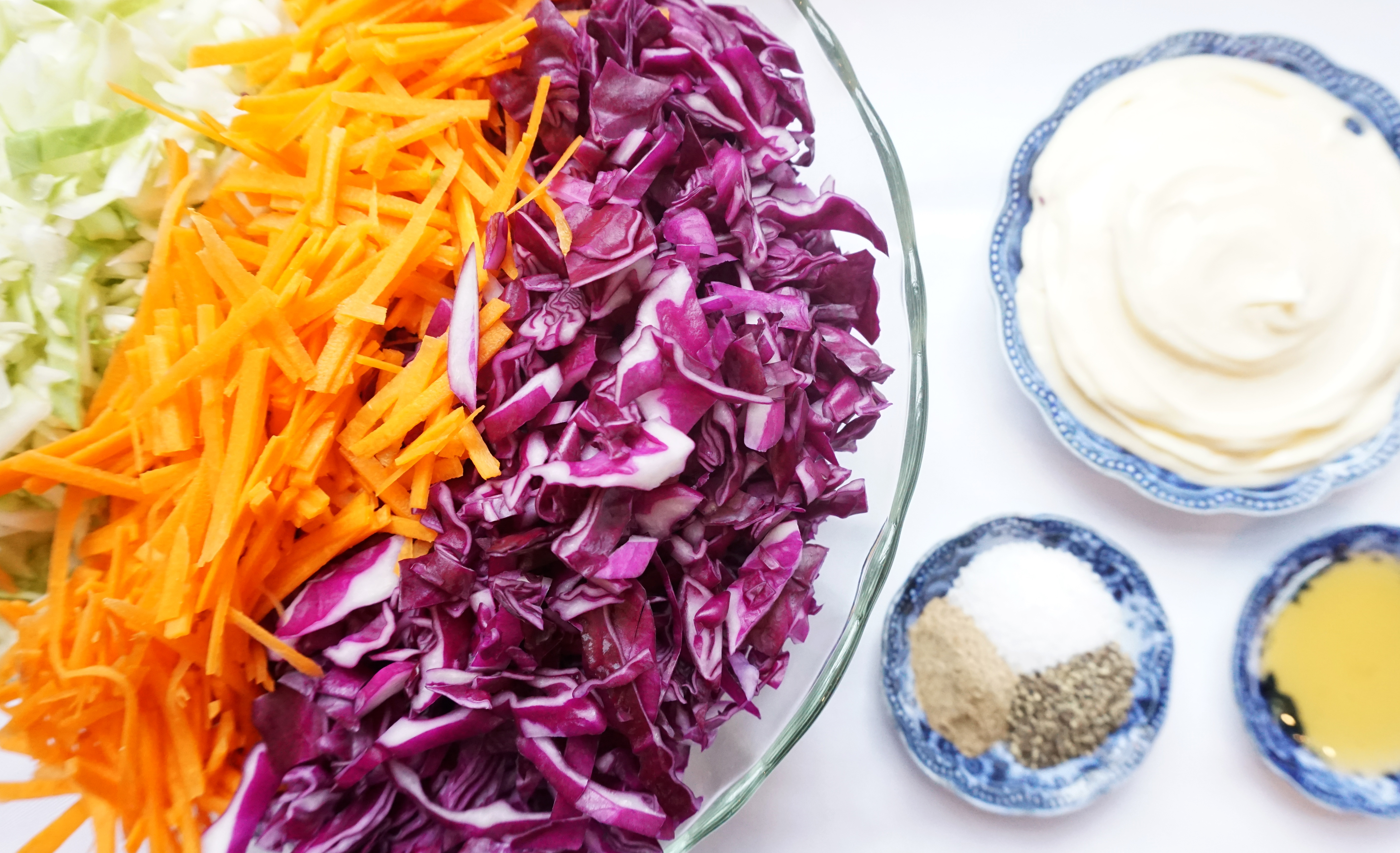 Coleslaw is probably one of my favorite things – but again, depending on where you go, it can be so different! This is my classic coleslaw recipe, an adapted one from all the others out there that creates the best flavor for me! – I want to eat it with everything! But it especially goes with the slow cooker pulled pork which you can see here: http://www.ivgreenhouse.com/pulled-pork/
Let me know your own variations so I can try them out!
Classic Coleslaw
Ingredients:
0.5 red cabbage sliced
0.5 green cabbage sliced
3 carrots julienne (or grated)
1 cup of mayonnaise
1.5 tbsp Apple cider vinegar
1 tbsp honey
0.75 tsp celery salt
1 tsp salt
0.5 tsp black pepper
Method:
cut the cabbages & carrots
whisk all other ingredients together in a large bowl
add the vegetables in and combine until fully mixed together!
serve with anything you like!