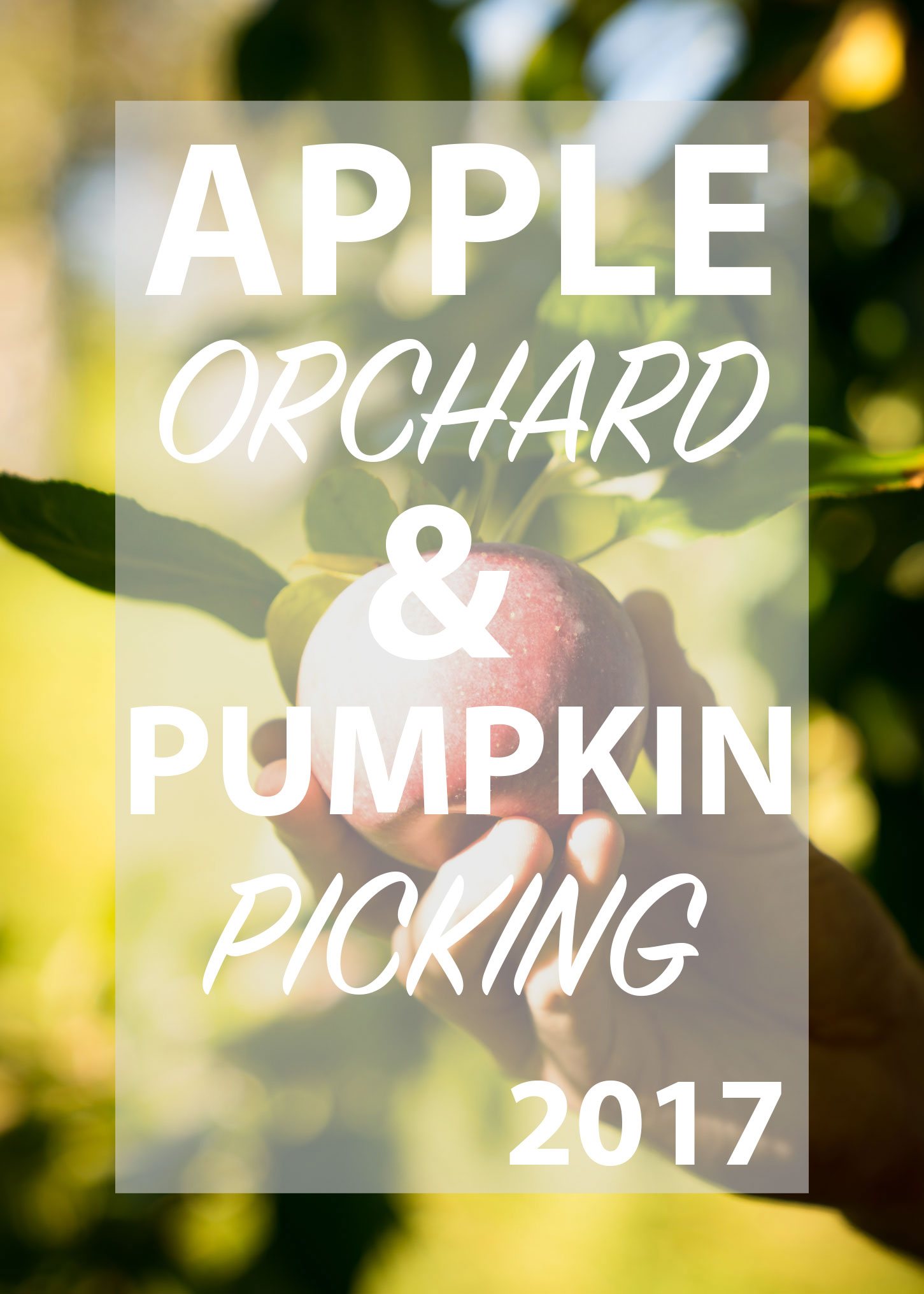 Have I mentioned how much I love this tradition? 🍎🍏🎃
I think I have, but just in case I haven't told you enough already, I LOVE this orchard day tradition. It is relatively new to me and I could not be happier to take it on as my own! I mean, there are some traditions I think we're really missing out on in the UK. Apple & Pumpkin Picking is definitely one of them (the other is Thanksgiving Dinner – but maybe we just have that every Sunday?)
As I mentioned last year (here), one of my all time, whole life traditions ended and it was actually really hard for me to accept. Yes, I live in a different country now but Bonfire Night to me was Family, love and so many things in between. It was my favorite day ever and I thought I would forever be upset about it no longer being in my life. And, while I still am (there will always be a tiny hole in my heart where bonfire night used to be). Orchard day as I have renamed it, has gained a HUGE place in my heart, and for that I could not be more grateful.
Orchard Day is now MY family tradition, Allen and I, Julep & Pimms 👫🐕🐕
This year I was worried that we weren't going to be able to fit it into our crazy schedule. I think Allen could see how much I wanted to go. So he let me finally accept that we weren't going to get it done this year and then surprised me by asking what time we would need the car that weekend. You should have seen my face. I can only imagine that it lit up like a small child's does when they see something they love.
So, we got in the car and off we went, upstate to one of our favorite spots. We have always gone to two orchards in the past, Harvest Moon & Outhouse Orchards as they are perfectly located opposite one another in North Salem. However, bad news folks, Harvest Moon no longer accepts dogs at all, so skip that if you've got furry friends, because isn't half the fun taking them on an adventure with you?
Outhouse Orchards 🍎
Such a cute place, the farm shop at the front and the most amazing selection of gourds and Fall decor will have you swooning on entry! This orchard doesn't just allow dogs, they encourage them! They have little water stations and the staff were so friendly. Dogs everywhere (on leashes of course!)! Our kind of place!
So we headed to the pumpkin patch first as we had lots of pumpkins to get for decor & cooking of course! (Have you tried our Pumpkin Soup yet? Or our Pumpkin Dip? or what about our Pumpkin Bread?) The Puppies loved the pumpkin patch and thought the stalks were delicious 😂🤦‍♀️. Then over to the Orchard – we bought a large bag to fill as we had lots of plans for these delicious apples! These trees were FULL of apples, many more than anywhere else we have been in mid/late October. There were a lot that were pickable right from the floor and others you had to get the heavy pole for! That Pole though 💪, gotta have some muscles to do that for more than a few minutes don't you!
Then we headed over to the food trucks & stands and got some of the most AMAZING pumpkin & apple cider donuts. Seriously the best pumpkin donut ever, in the whole wide world. So much so that that will be my next experiment this coming weekend, I gotta have me some more pumpkin donuts in my life! A little apple cider drinking and puppy cuddling and our day was done. We got back into the car and headed homeward, through all the beautiful scenery & colors, all the way back to Manhattan.
It was everything I wanted it to be and I am already looking forward to some more family memories next year. It couldn't have come at a more perfect time, we all needed a little pick me up and a little escape from the city if you know what I mean!
The moral of this story is, don't let a busy work schedule or a mountain of stress stop you from doing your favorite activity, no matter what it is. Book it, organize it, plan it RIGHT NOW, I order you to! (Oh and then tell me about it!) 💚
ps. This is a looooooong photo post, so skip it if you're just looking for a recipe! Click on one of the embedded links to take you there!
SaveSave
SaveSaveSaveSave
SaveSave