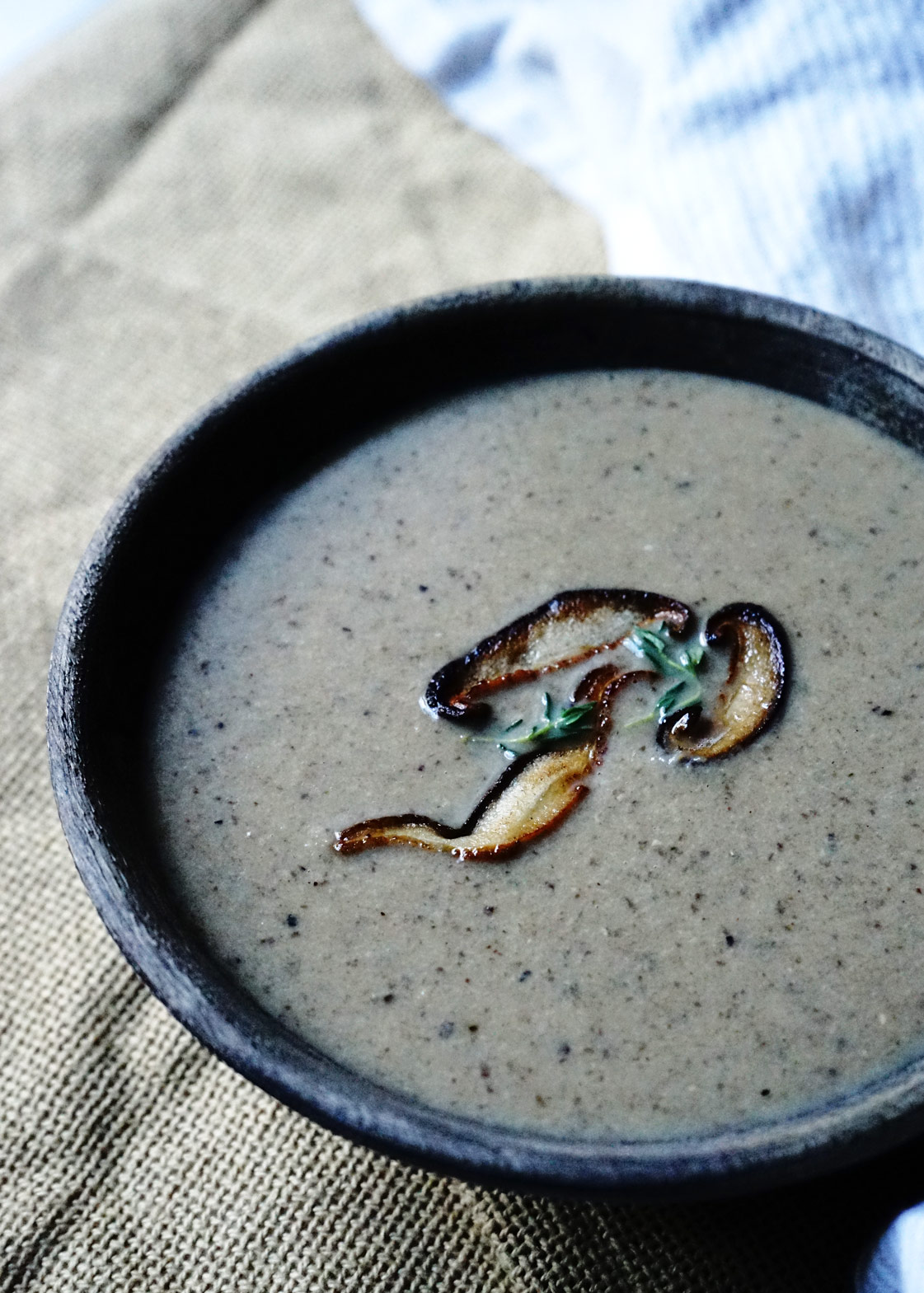 Mushrooms are my favorite vegetable, well one of my favorite things in the world actually. I don't know what it is about them really. Maybe because my mum loves them and uses them in everything…or maybe just because they are delicious, who knows! All I know is making them into soup is one of the best ideas, ever. This soup uses a few different types of mushroom that create such a bold flavor together.
I love all of the varieties of mushroom that you can get – someone once said to me, 'but mushrooms don't taste of anything'…my jaw almost hit the floor. I think they are one of the most gorgeous, earthy & buttery tasting vegetables on the planet and therefore, add a mushroom to a recipe and you've got me!
The combination of the wild mushrooms, wine and thyme in this soup make it so tasty. Perfect for a freezing day like today! Enjoy this with a tasty hunk of crusty bread, or on its own for a healthy January dish to kickstart your year!
Wild Mushroom Soup
2017-01-07 09:38:07
Ingredients
2 tbsp. butter
2 tbsp. olive oil
1 large onion - diced
4 cloves of garlic - crushed
12 oz. mushrooms - preferably a mix of shiitake, oyster and portobello
2 tbsp. fresh thyme leaves
salt & pepper
1 ltr. chicken stock (or vegetable stock)
0.25 cup half and half
0.25 cup white wine
Instructions
Melt the butter and oil in your favorite soup pot, add the onion and cook on medium-high until the onions start to brown - about 5 mins.
Stir in the garlic and cook for a further minute or so.
Add the mushrooms, thyme, a pinch of salt and pepper
Cook for a further 5 minutes
Add the broth and scrape the edges of the pan, bring to the boil and then simmer for 8-10 minutes
Turn the heat off, let it cool for a few minutes and transfer to your blender or use a hand emersion blender until smooth
Return to the pot and add in the wine and half & half
Reheat gently and serve
Notes
you can fry up some mushroom slices for garnish too!
IVGreenhouse - Exploring Food http://www.ivgreenhouse.com/