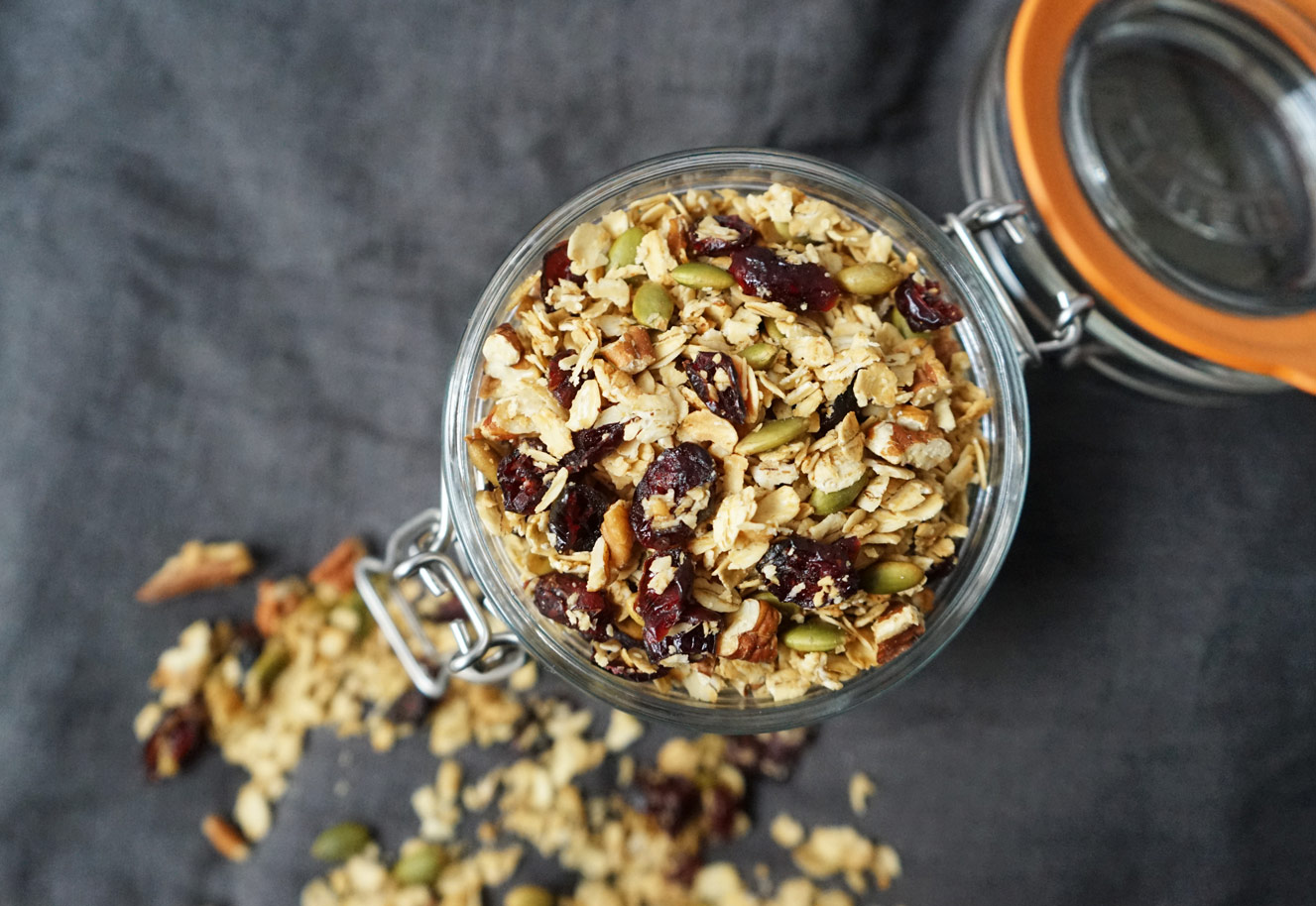 Granola, Rolled oats and all these delicious seeds & nuts. A perfect breakfast for any day of the week. The more time you have, the more special you can make it. For this granola, we used Gluten Free Bob's Red Mill Old fashioned oats. This means, our recipe is completely celiac friendly, yay! We also used the NutBox Raw Pumpkin Seeds which are amazing. We love them even more as they started right here in Brooklyn, NY! 🏙
Local Food = Great Food!
I can't promote this fact more. I am almost certain everyone already agrees that supporting local business owners/farms is the best thing you can do. However, it not only supports the local business/farm and helps them grow, it also means your produce will most likely be fresher. You can usually assume that the customer service is above and beyond too! 👌
I have always LOVED granola flavor combinations – adding chewy and crunchy fruits and nuts to already existing granola. I think we all know how much I enjoy Pecans, I think I could put them in almost anything. Craisins and/or raisins are just my absolute favorite fruit for adding a chewy element. Using coconut oil & maple syrup creates such a delicious flavor profile that is not too sweet and compliments the tart craisins so well!
Creating your own Granola is SO easy and baking it yourself means you can make it completely your own. You can use this recipe as a guideline and really adapt it to your likes! One of the main reasons I like to make granola for my family is that I can really adjust the sugars/sweeteners. Therefore you'll know exactly what is included in your granola and you can omit anything you're not happy about putting into your body.
Let us know what flavor combinations you try and any that you recommend for us! 💚
[amd-zlrecipe-recipe:6]