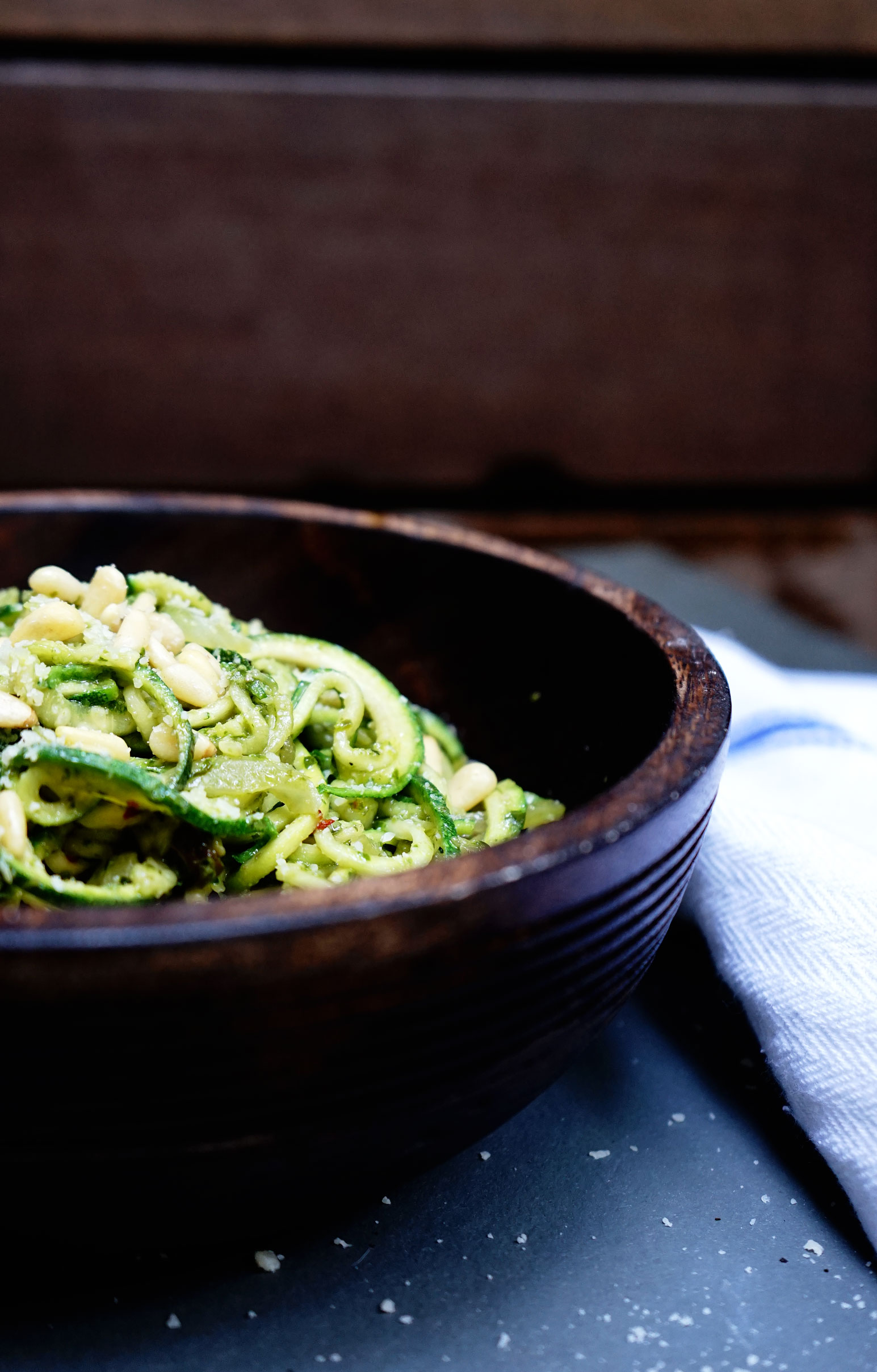 I wanted a super quick but healthy dish for Lunch today – you know when you forget you have to prepare a meal before you can eat it, I kinda did that today and ended up very hungry!! So this one pot wonder was born. Super easy, super quick & super healthy! Also perfect if you participate in the meatless Monday campaign/challenge or you're a veggie of course! It tastes super fresh & light but is also very filling – a perfect meal and as a bonus – there is hardly any washing up! Woohoo!
Also, go make your homemade pesto from this recipe: Pesto Pasta
One Pot Zesty Pesto Zoodles
2016-09-26 15:53:01
Serves 4
Ingredients
5 Zucchini (Spiraled)
1 cup pesto (Homemade is best - look here for recipe...http://www.ivgreenhouse.com/pesto-pasta/)
8 mushrooms (halved & sliced)
1 onion (sliced)
1 cup of pine nuts
1 cup parmesan
0.5 lemon (zest & juice)
Instructions
Heat olive oil in a cast iron or similar pan and add your onions
Cook for approx 2 mins & then add your mushrooms
Cook for another 2 mins and add your zoodles.
Add your cup of pesto, lemon juice & zest and mix well in the pan
Let your zoodles cook for approx 4-5 mins.
Season your dish liberally, checking for taste as you go
Tong out into your serving dishes and garnish with pine nuts & parmesan cheese!
Notes
I Also add some hot pepper flakes to add a little warmth to the dish!
IVGreenhouse - Exploring Food http://www.ivgreenhouse.com/