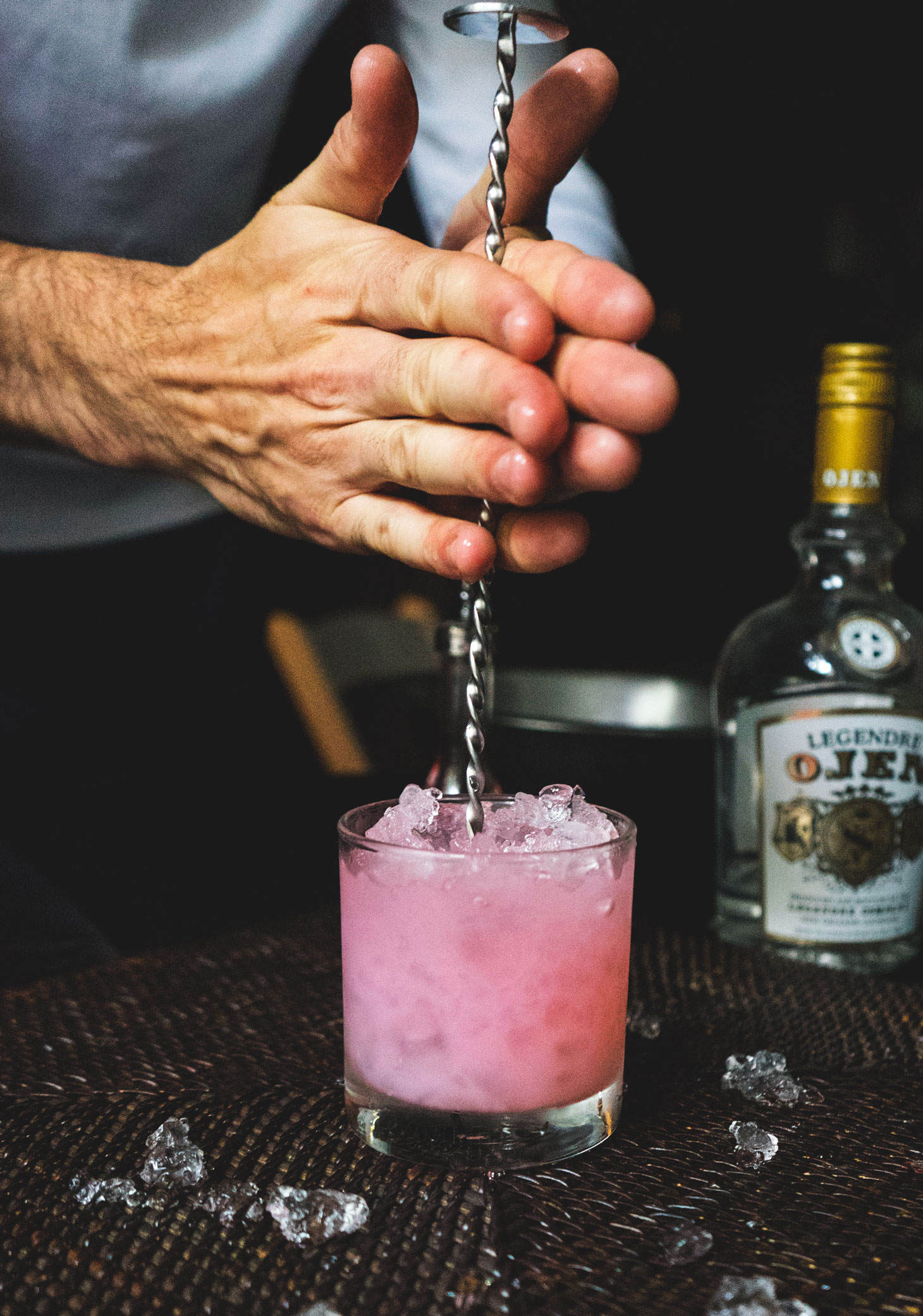 So, our NOLA friend is back, and this time he introduced us to Ojen, a New Orleans tradition. It is originally from Spain, where the Morales family created the spirit, however, the recipe went with one of the Morales family to his grave in 2003. Sazerac have now remade Ojen in the closest fashion possible for all to enjoy with the intention of never letting it die out this time around! It is an anise/licorice flavored liquor that when mixed with peychauds bitters creates a gorgeous cloudy pink drink that is famous for its strong flavor and curing properties, usually served in the Morning along with Brunch (preferably on a weekend!). It is a potent cocktail that is definitely a strong wake up for the system! Currently bottles are only sold in New Orleans, but we have a feeling this may change very soon! But if you know a guy…you should get them to bring some for you asap!
The Ojen Cocktail
2016-09-26 12:16:47
Serves 1
Ingredients
7-8 dashes of Peychauds Bitters
Ojen
Crushed Ice
Instructions
Fill your rocks glass with crushed ice.
Pour about 7-8 dashes of bitters onto the top of your crushed ice
Pour Ojen over the Bitters and ice and watch your drink fill with a cloudy pink substance!
Break your crushed ice with a bar spoon and then swizzle in your hands until the cloudiness is exaggerated and your glass is frosty.
Enjoy!
IVGreenhouse - Exploring Food http://www.ivgreenhouse.com/