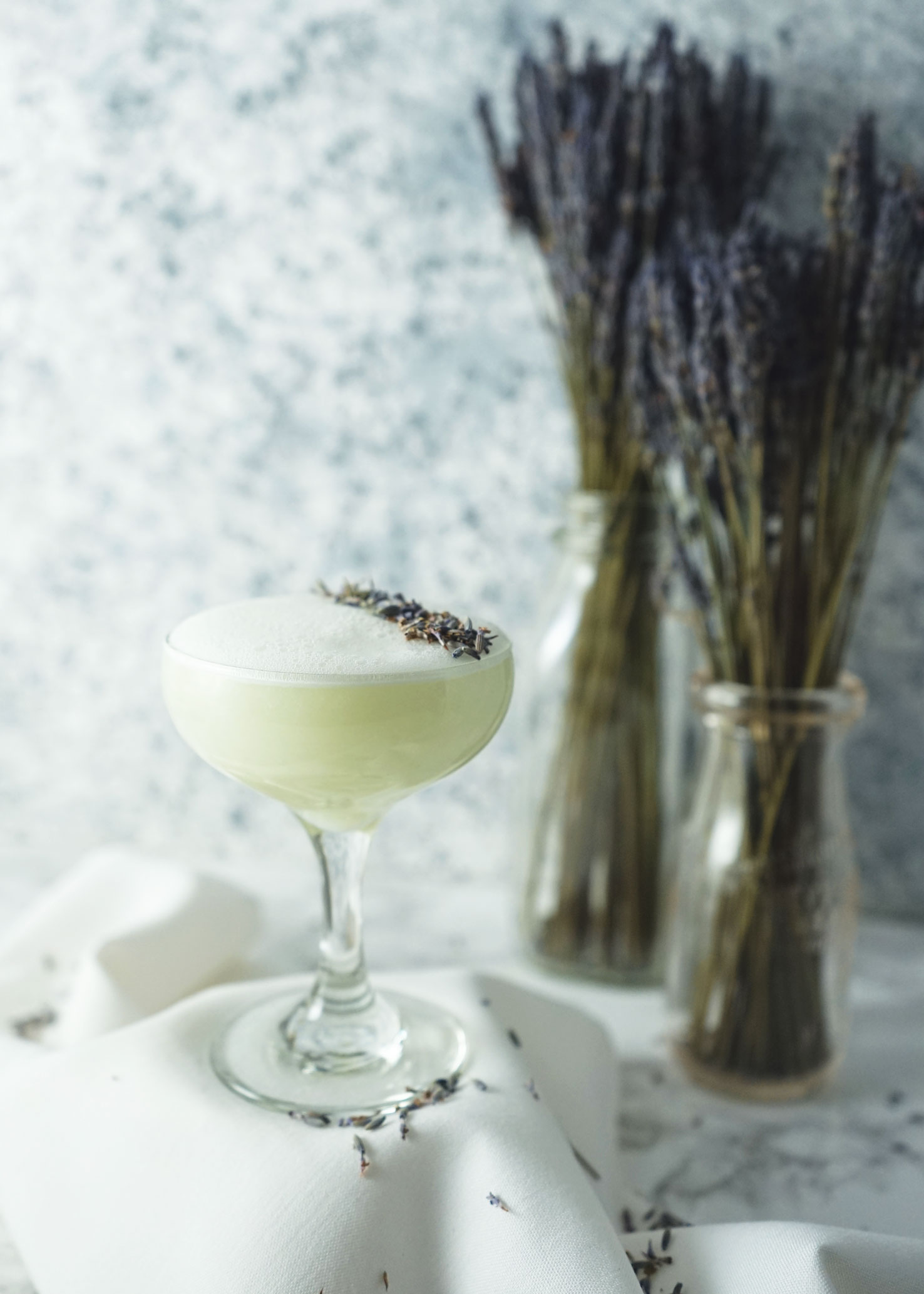 This Lavender Fizz Martini is just divine 💜
The Lavender Fizz Martini is a variation on both the gin fizz & the vodka martini. This recipe was completely inspired by our weekend trip to the Union Square Green Market. We always find so much inspiration walking around looking at all the stalls. The produce is always so fresh and it's so much fun to pick and bag your own items, down to the very last leaf!
This weekend we stopped by the Lavender shop as we've been wanting some to dot around our bedroom to encourage a more calming atmosphere. As you know we work in hospitality and we are sure you agree, after events you need as much calm as you can get! When an event is over for the guests there is always so much for us to do. It takes a while for our adrenaline to dissipate and for us to be able to 'switch off' completely. So, the Lavender is a great new staple in our bedroom and we are loving it for many reasons. It looks beautiful, it smells amazing & the color goes very well with the muted tones in our room! 👌
However, another GREAT use for Lavender and another GREAT way to calm down after an event is to put it in a cocktail! So, we created the Lavender Fizz Martini. It is a deliciously subtle martini and the egg white gives it that creamy fizz that is just so, so, good. We love it and we hope you do to!
Happy Thursday!
Celebrate the end of the week by trying this recipe and letting us know how you find it!! 💚
Lavender Fizz Martini
2017-03-30 13:46:25
Serves 1
Ingredients
2 oz. Vodka
2/3 oz. Green Chartreuse
1/2 oz. sugar syrup
3/4 oz. Lemon Juice
1 egg white
Pinch of crushed lavender
Instructions
Put all ingredients into a shaker
Shake without Ice until frothy
Add Ice and shake for a further 15-30 seconds to chill the liquid
Strain into a coupe glass
Garnish with more crushed Lavender & enjoy!
IVGreenhouse - Exploring Food http://www.ivgreenhouse.com/