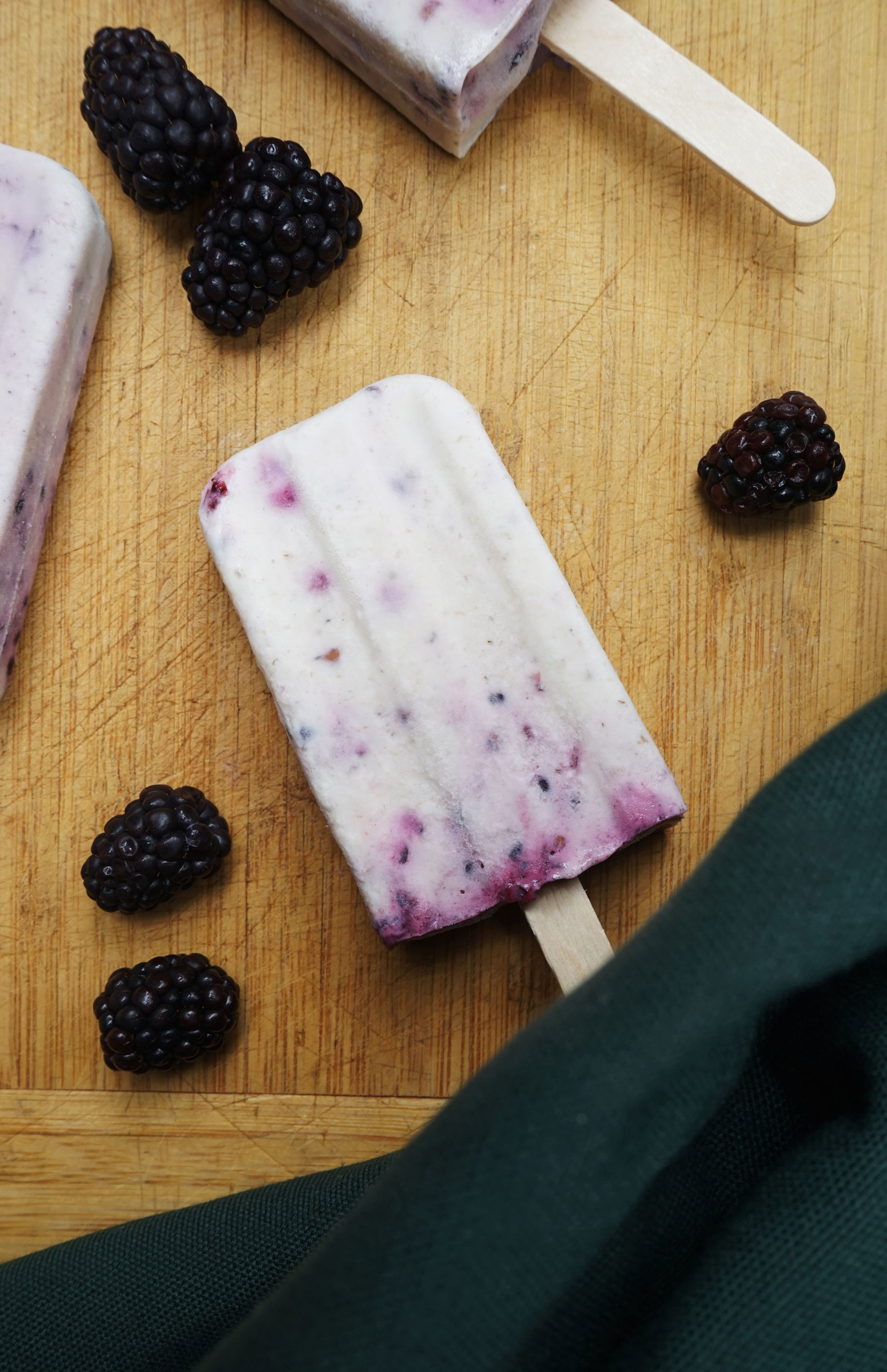 Oh.MY.Goodness. I think I am in love, again…with a paleta! I don't think there are many combinations out there that surpass greek yogurt & maple syrup…except with the addition of fresh fruit of course! These 4 ingredient pops are a new favorite and will definitely become a staple in the Freezer all summer! Honestly the creamy deliciousness is almost too much to handle, but I will let you decide!
Healthy Blackberry Banana Yogurt Pops
2016-06-24 12:57:58
Ingredients
1 7 oz pot of Fage greek yogurt
2 tbsp Maple Syrup
1 ripe banana
0.5 cup blackberries
Instructions
Put the greek yogurt, banana & maple syrup into a blender and blend until super smooth!
Remove this from the blender and put in a jug or bowl.
Put the blackberries in the blender and pulse or puree until they reach the desired consistency - i like to keep them relatively chunky so that you get the fresh fruit bites throughout!
Swirl the blackberry puree into the yogurt mixture and pour or spoon into your ice pop moulds and freeze for 6 hours.
Enjoy on a hot day or as a cheeky treat for breakfast!
Notes
You can add a squeeze of lemon to the blackberries in the blender too for a fresh addition.
IVGreenhouse - Exploring Food http://www.ivgreenhouse.com/