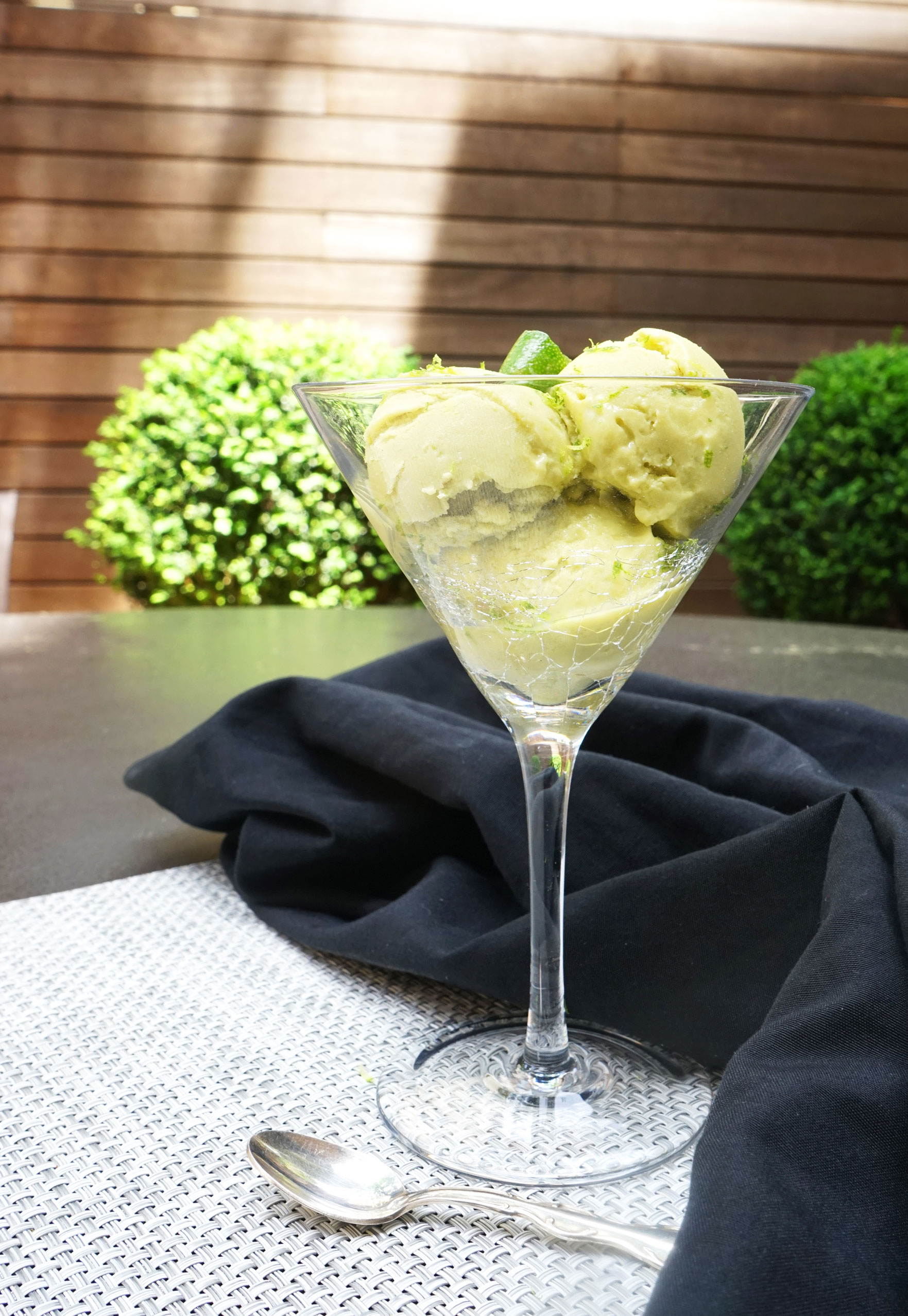 So, I haven't posted an Ice Cream Sundae post in two weeks!! I am shocked, but time has been running away with me recently! – To make up for it – here is a Healthy Ice Cream recipe that you can indulge in mid-week! This recipe is one of those that you look at and you think….no, there has to be more to this recipe to create this delicious ice cream….but you are not mistaken, it really is this easy (& healthy). It uses coconut milk, limes & avocados – to make it even better, you won't be able to resist the glorious green color! Let me know what you think!!
<a href="http://www.bloglovin.com/blog/14969413/?claim=nbarekvbhut">Follow my blog with Bloglovin</a>
Healthy Coconut Lime Ice Cream
2016-06-02 08:00:13
Ingredients
One can of coconut milk
One large ripe avocado (or two smaller ones)
Zest of one lime
Juice of Five limes
0.5 cup maple syrup
0.25 cup water
Instructions
Put all ingredients in a food processor and pulse a few times, then blend on high for 1-2 minutes
Be sure to check your mixture and scrape the sides in between mixes if necessary
I added about 0.25 cup water to the mixture to thin it out after the initial blend too.
Then pour this mixture into an easy to pour jug - start your ice cream maker (I use kitchenaid) and pour your mixture into the ice cream maker
Let the ice cream maker ripen your ice cream for approximately 22 minutes - checking throughout.
Once it has a semi-solid texture pour into a freezer safe container.
You can eat it as it stands now or you can freeze and eat whenever!
IVGreenhouse - Exploring Food http://www.ivgreenhouse.com/