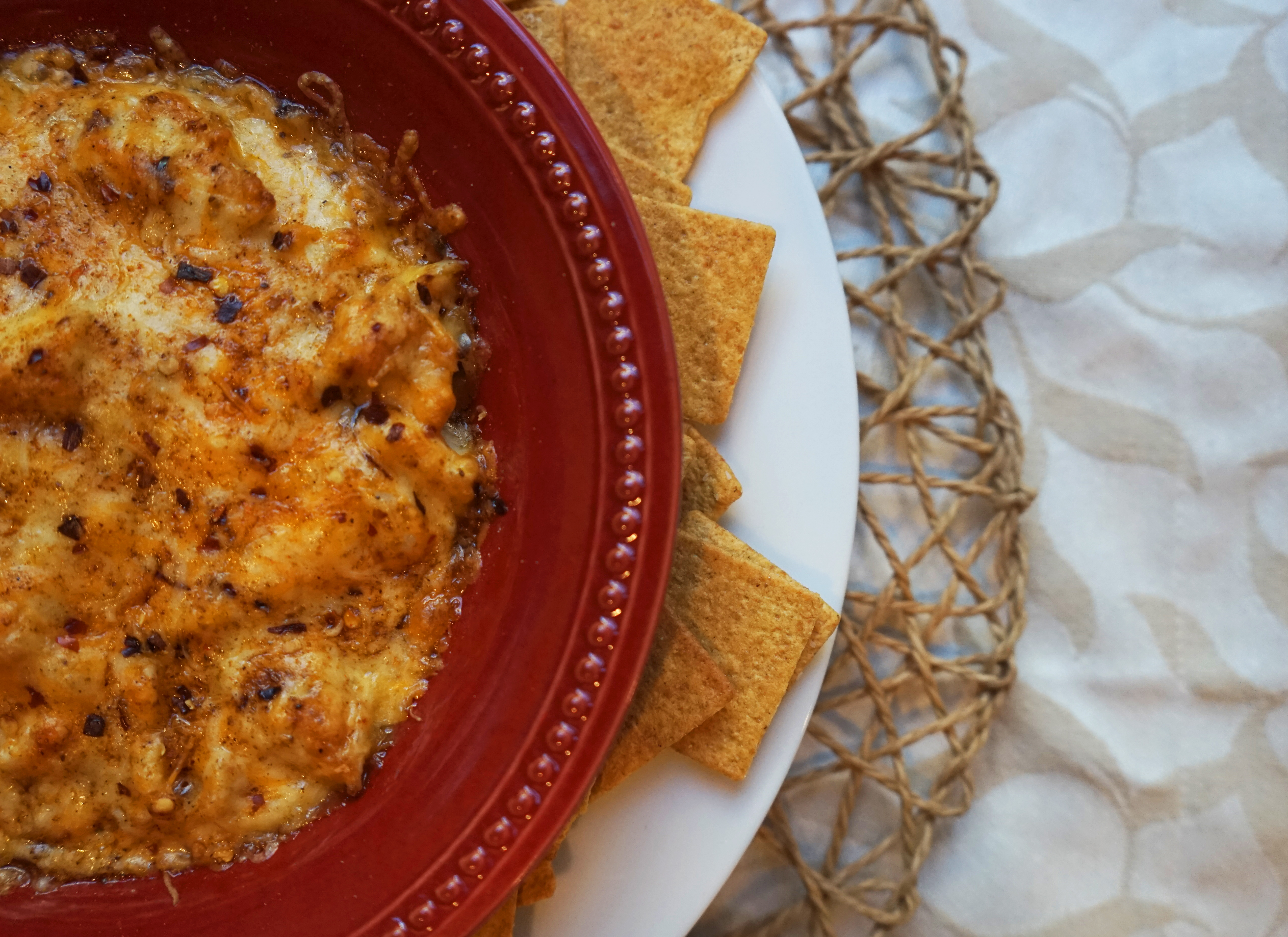 Crab dip is something I had never experienced until meeting my Husband & visiting Virginia! – It is now my favorite dip of all time! Allen's Momma has a way of making EVERYTHING delicious, but the first time I had her crab dip, I'm pretty sure I sat on the floor in front of it & ate the whole bowl myself! I may be biased but I think this recipe is the best one out there, the flavors don't overpower the crab in any way – it will surely melt in your mouth! – let me know your thoughts & if you have any favorite family recipes!!

Creamy Crab Dip
Ingredients:
0.5 cups of shredded cheese
0.5 cups mayonnaise
1 TSP Worcestershire sauce
0.25 tsp mustard
Old Bay Seasoning (2 tsp for mix & extra for finishing)
8oz Crab Meat – preferably jumbo lump.
Method:
Preheat the oven or toaster oven to 350 F
Mix Mayo, Old bay, Worcestershire, mustard & half of the cheese together & stir until well combined (optional but encouraged – add hot pepper flakes!)
Add crabmeat & stir gently.
Spoon mixture into dish – sprinkle with cheese & old bay.
Bake 12-15 minutes. When its bubbling you know its ready!
Serve with your choice of crackers at your next party!