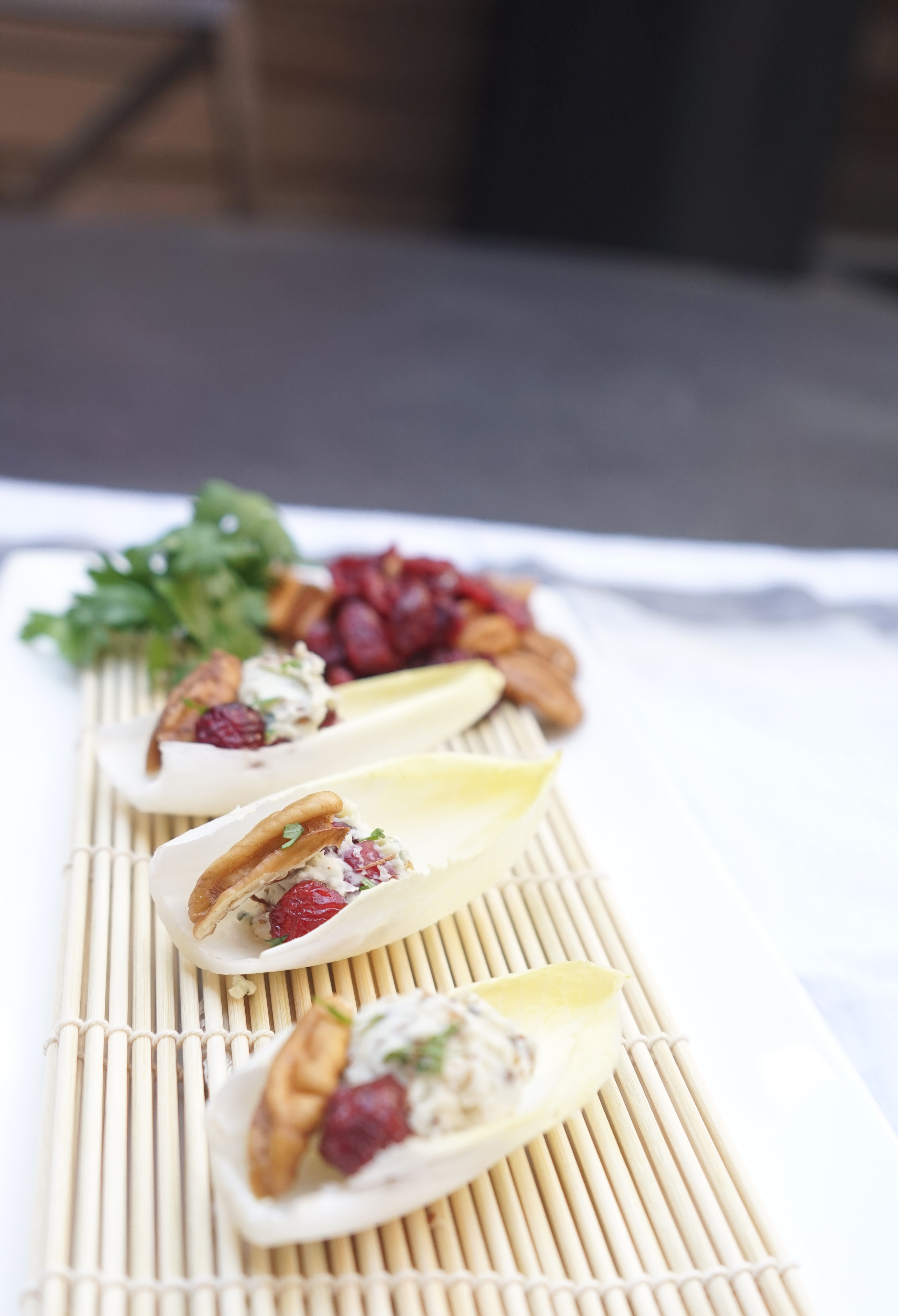 So, I've always been a HUGE cheese lover, but blue cheese joined my love affair a little later than the others…and now, like all other food in my life, i am addicted! Gorgonzola is my most recent favorite, especially for canapés like this one. Another ingredient that I also only just introduced to my plate is Endive, I have always found it slightly too bitter for my taste – but with these ingredients atop it, you just can't go wrong! Let us know how this goes down at your next event!
Blue Cheese Endive Bites
Ingredients:
Endive Leaves (I used three heads of Endive)
Craisins – handful
pecans – handful – roughly chopped (plus some halved for garnish)
Gorgonzola (I used 0.25lb for 20 endive leaves)
fresh parsley roughly chopped, for garnish
Method:
Cut the blue cheese into slices (remove skin first) and place in a shallow bowl.
Throw in a handful of craisins
plus a handful of roughly chopped pecans
mix with a spatula, squishing all the ingredients together until they create a semi-smooth texture.
ball with a melon baller or two spoons and put a ball on each endive leave
garnish with half pecans, raisins & a sprinkle of fresh parsley
Serve & Enjoy!