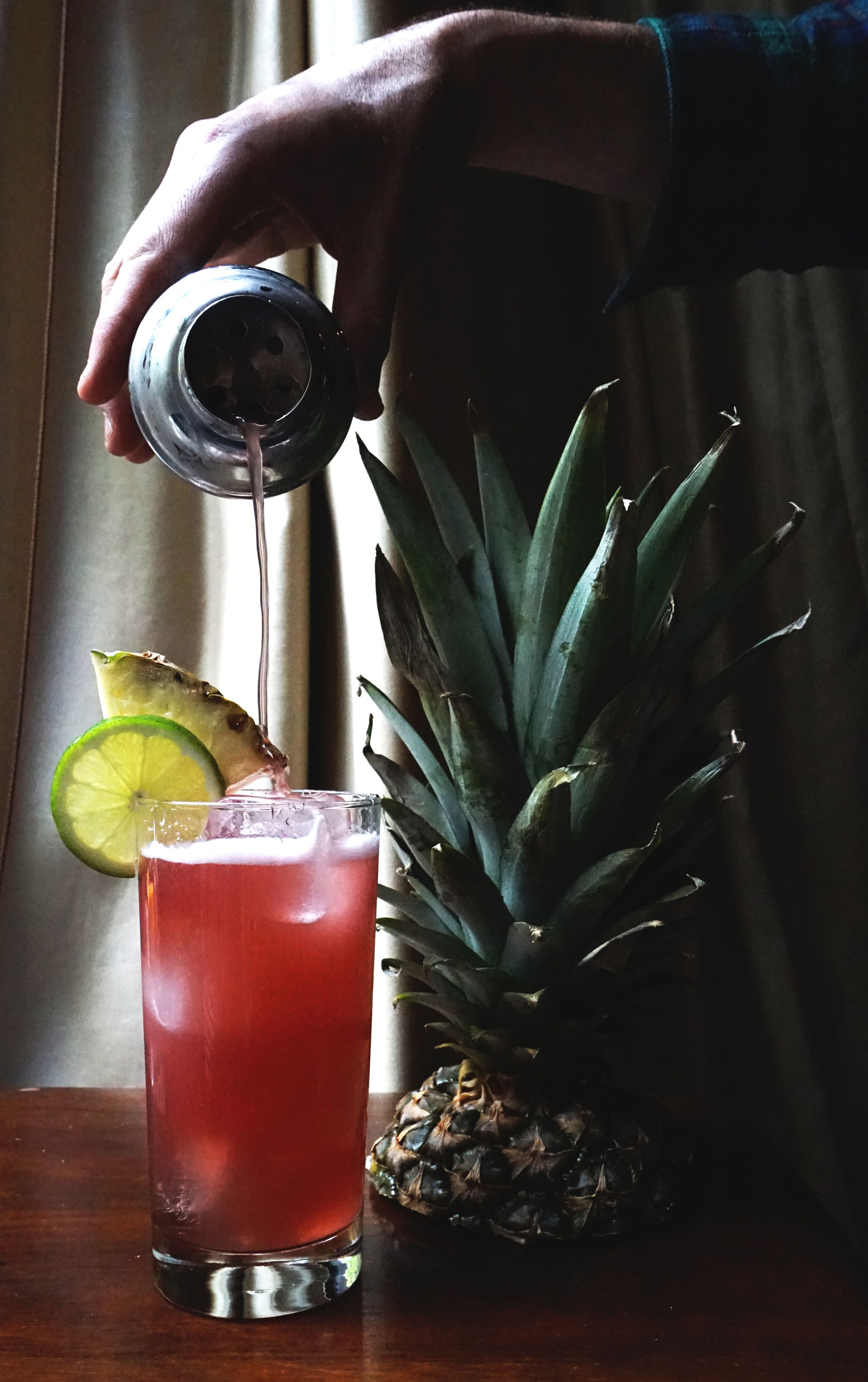 This Cocktail is Dangerous. Its beautiful, its delicious & it doesn't taste like alcohol. A recipe for disaster? Or a great cocktail for those who are not huge cocktail drinkers! I urge you to try it though, it tastes like an exotic vacation and its super easy to make & enjoy!!
Belvedere Breeze
Ingredients:
2 oz Belvedere Vodka
4 oz cranberry juice
2 oz pineapple juice
Garnish: pineapple & lime slice
Method:
Fill a tall 12 oz glass with large ice cubes
Out ingredients in a shaker
add some ice and shake until chilled
Strain into your glass with ice, garnish & enjoy!