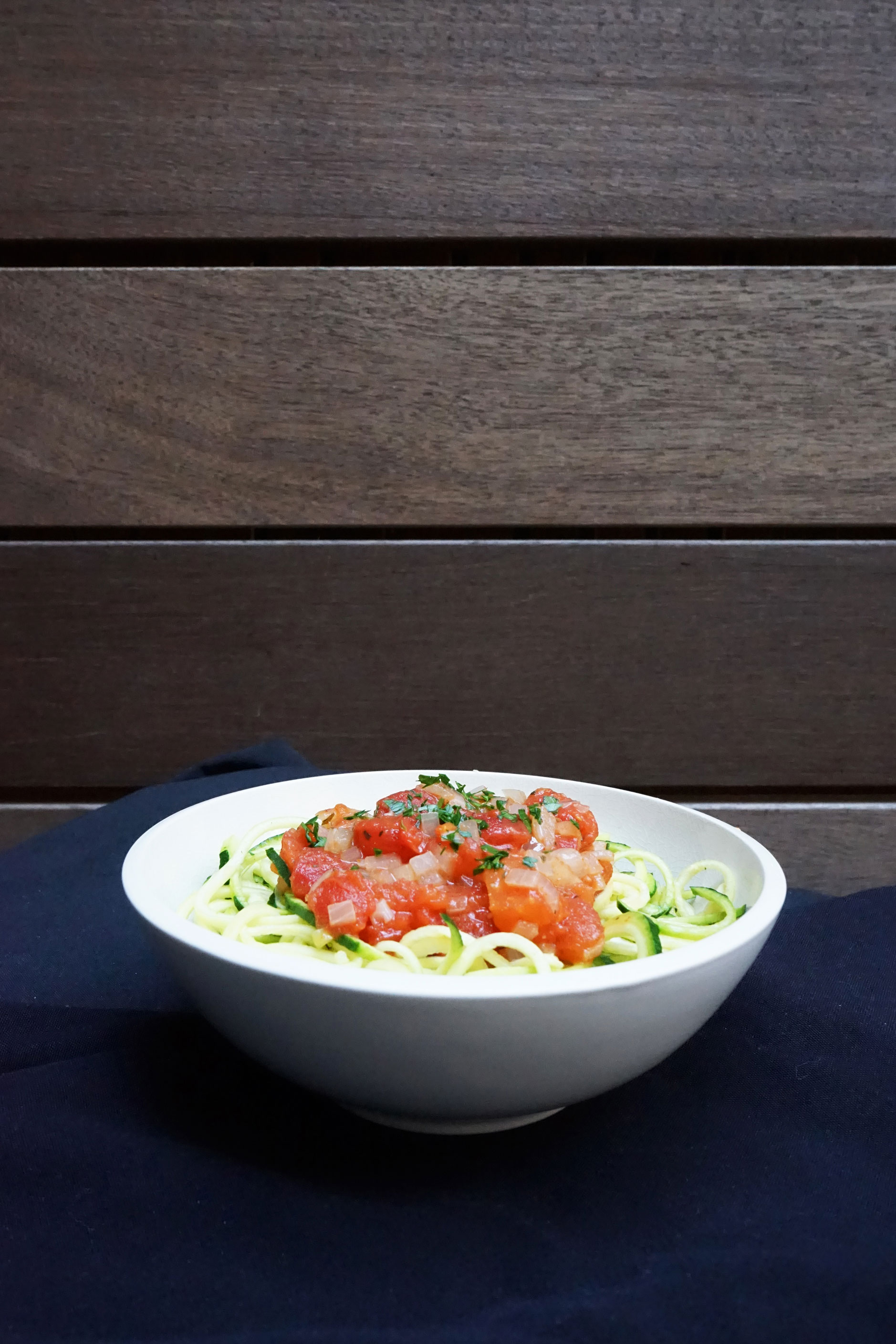 I had already left England by the time Courgetti became a thing – so I was introduced to them as Zoodles! I love the name but I always want to add extra ooooooo's because, to me, they are that exciting! You can use any sauce with them but we LOVE this tomato sauce, it just goes so well & all in all, it creates a pretty light but filling lunch or dinner! Its a quick meal that keeps you feeling healthy when you don't have much time to dedicate to cooking in the daytime or evening!
Zoodles with Tomato Sauce
2016-05-16 15:31:00
Serves 3
Ingredients
3 Courgette/Zucchini
1 can of diced or crushed tomatoes
1 medium onion, diced
2 garlic gloves, crushed & minced
1 tsp dried oregano
1 tbsp dried basil
1 tsp salt
1 tsp pepper
0.5 tsp. sugar
Instructions
Boil a saucepan of water ready for the Zoodles.
Whilst your zoodles pan is heating up add 2 tbsp of butter to another pan.
Place your onions and garlic into the pan with the butter and lightly fry until soft and translucent
Your water should be boiling by now so add your noodles and let them boil for two minutes!
Back to the sauce - add all your herbs followed by the can of crushed tomatoes
Stir and let simmer while you drain your zoodles in a colander
Tong some noodles into a bowl, followed by a heaping spoonful of sauce
garnish with fresh basil leaves and optional parmesan!
Eat your yummy dish!
IVGreenhouse - Exploring Food http://www.ivgreenhouse.com/