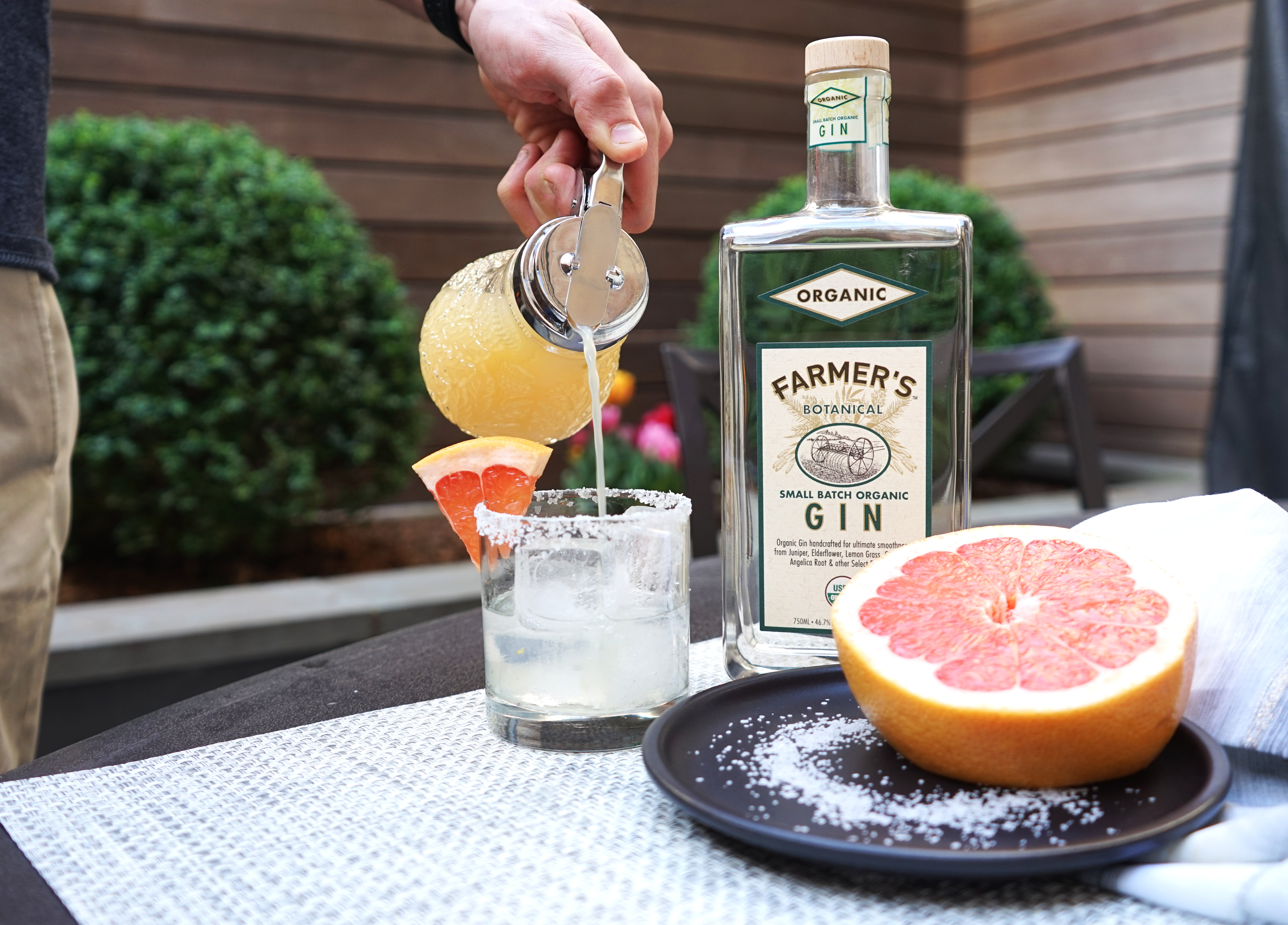 The Salty Dog
So, everyone has needed some kind of hair of the dog beverage to brighten up their day at some time or other – for us this is either a classic bloody mary or a salty dog! The salty dog has a refreshing nature that even the bloody mary can't touch. It wakes you up & cons you into feeling healthy in a weird way!
Let us show you how…
Ingredients: (for one drink)
1.5 oz Farmer's Organic Gin (or the gin of your choice)
1.5 oz white grapefruit juice
Tonic Water
Grapefruit garnish
Method:
Salt the rim of a rocks glass by rubbing the rim with grapefruit and dipping into salt.
Fill rocks glass with ice cubes to the top
Add 1.5 oz gin
add 1.5 oz grapefruit juice
top with tonic water & serve!