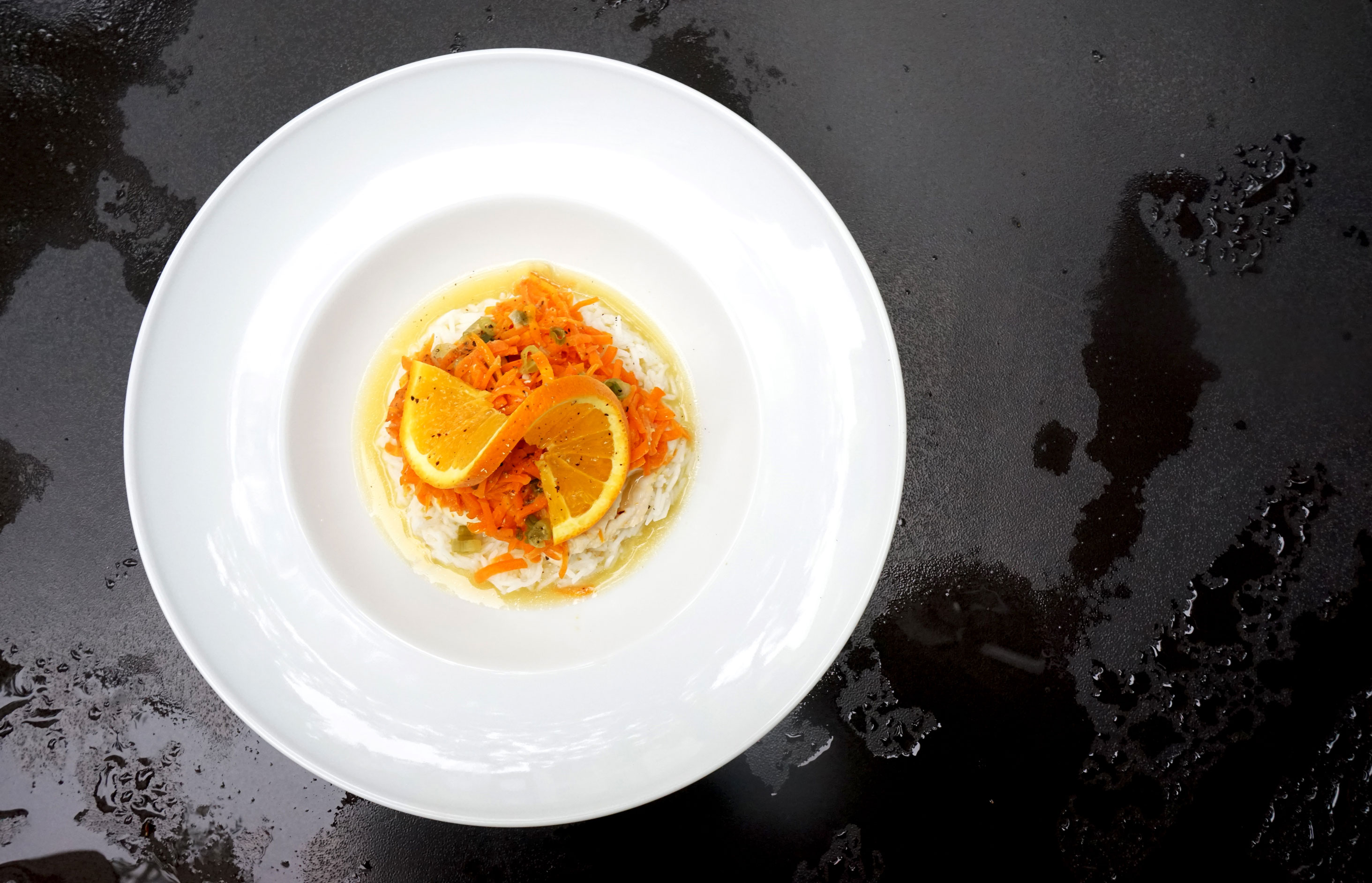 Maybe a strange name for a fish meal but thats exactly what they are – little parcels of sunshine! This used to be one of my sisters speciality meals when we were growing up (along with the risotto I mentioned earlier!) – When she made it it was known as 'The Fish Meal' – and when I describe it – I describe it as sunshine in a foil parcel – hence the new name! I urge you to try it on one of these summer evenings as it is probably the most refreshing and filling meals I know of – plus its super delicious!! Let me know what you think!
Sunshine Fish Parcels
2016-06-06 15:15:29
Serves 4
Ingredients
4 Filets of Fish - 6-8 oz. each (I used Flounder but a smokey fish works great too!)
6 carrots - Grated (I cheat and use the food processor to grate!)
4 cups orange juice (fresh or bottled)
4 scallions (spring onions)
Salt & Pepper
1 cup rice
Instructions
Preheat your oven to 375 F or 180 C
Pull out 4 pieces of tin foil approx. 1 ft. x 1 ft.
Place a filet of fish in the center of each piece of foil and fold up the corners slightly to create a bowl like shape.
Pour over one cup of OJ onto each parcel
Top each with a cup of grated carrots & one chopped scallion.
Season with salt & pepper
close up your parcels - making sure there are no holes! (Otherwise your OJ will seep out and burn onto your baking sheet!)
Place the parcels on a baking sheet and put in the center of your oven for 30 minutes.
Whilst this is cooking - put some water onto boil & cook your rice according to its package instructions
once the fish parcels are ready - remove from the oven.
Place a circle of rice onto each plate or bowl (I recommend a soup bowl shape if possible!)
Use a spatula to get each piece of fish out of its parcel & pour over the OJ and garnish left in the foil.
Garnish with an orange slice or wedge if desired and a little more pepper!
IVGreenhouse - Exploring Food http://www.ivgreenhouse.com/