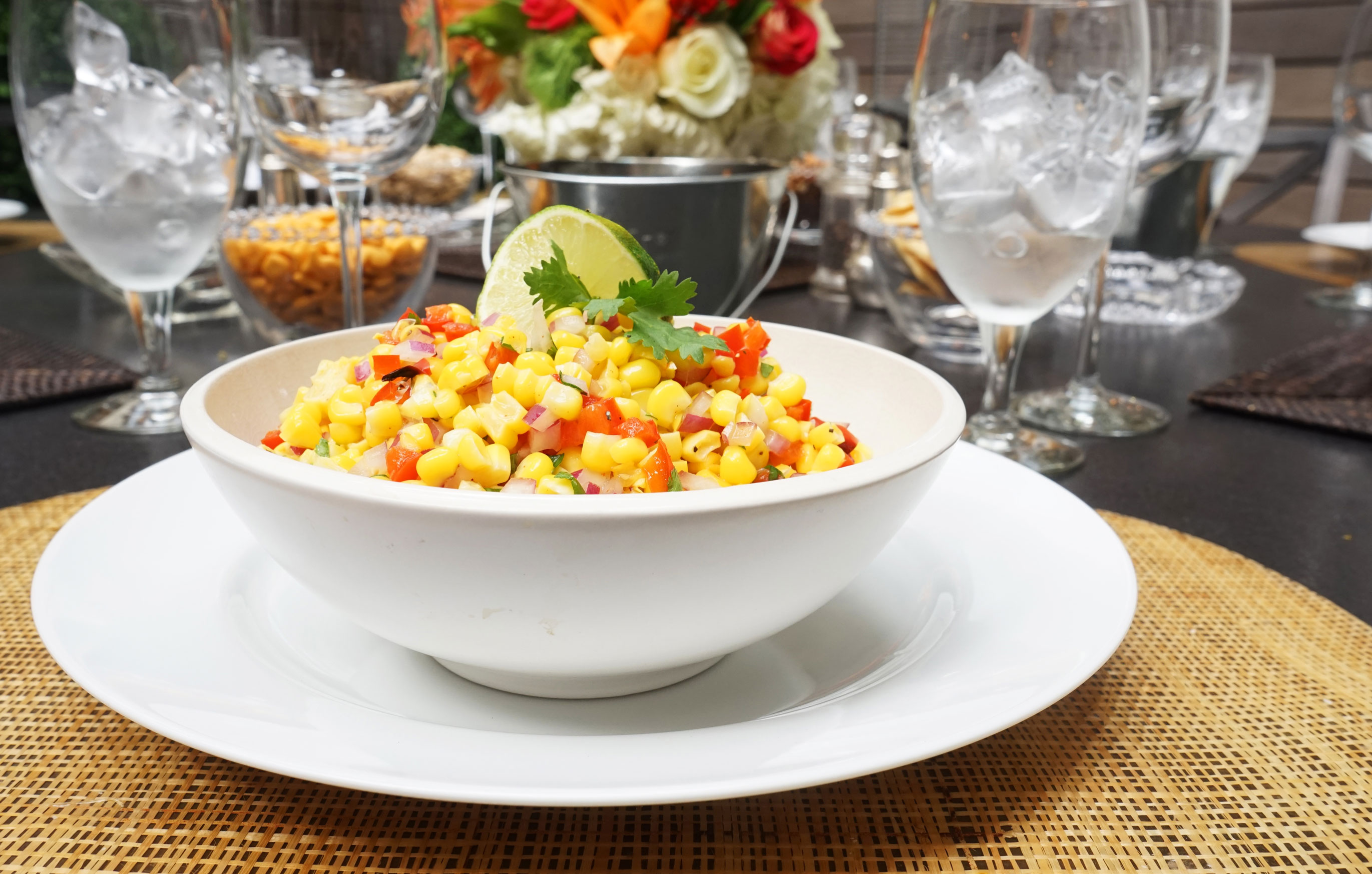 This Corn Salad is as refreshing as a Summer side can get! It pairs perfectly with Steak & chicken. It is also delicious on it's own too, or as part of a plant based meal. We love grill nights here and this is a repeat order more often than not. Growing up, corn on the cob was one of my favorite meals, we, of course slathered the corn in as much butter as humanly possible. I have to say it's still one of my favorite ways to eat corn.
However, I went to a friends house recently, one of those friends that ALWAYS has such delicious food! This time I was inspired by their summery corn salad. This recipe is a variation on that salad because I just couldn't get enough! They also have another awesome way of eating corn. The other way they like it is cooked, cut off the husk & covered in lime juice & cayenne pepper. SO. SO. GOOD.
Its super refreshing, easy and delicious & I want it at all cook outs from now on! 💚
Summer Corn Salad
2016-06-24 12:27:26
Serves 4
Ingredients
6 Fresh corn on the cob (kernels removed)
1 red pepper - diced
1 large tomato - diced
3 scallions - sliced thinly
1 Lime (hand squeezed)
1 tbsp salt
1 tbsp black pepper
1 handful of chopped cilantro
Instructions
Prep your veggies.
Heat some butter or ghee in a large skillet (or avocado/olive oil if you prefer)
Add corn, tomato & red pepper and cook until the corn starts to brown a little and the peppers are tender (about 4-5 mins)
Add the scallion and toss to coat
Season with salt, pepper and squeeze in the lime juice
Add the handful of cilantro & mix to combine thoroughly
Serve with a lime and cilantro garnish and you have a wonderful side salad for any bbq/cookout/party!
Notes
psssst. if you don't have much time you can always use a can of sweetcorn but it won't be quite as refreshing!
IVGreenhouse - Exploring Food http://www.ivgreenhouse.com/