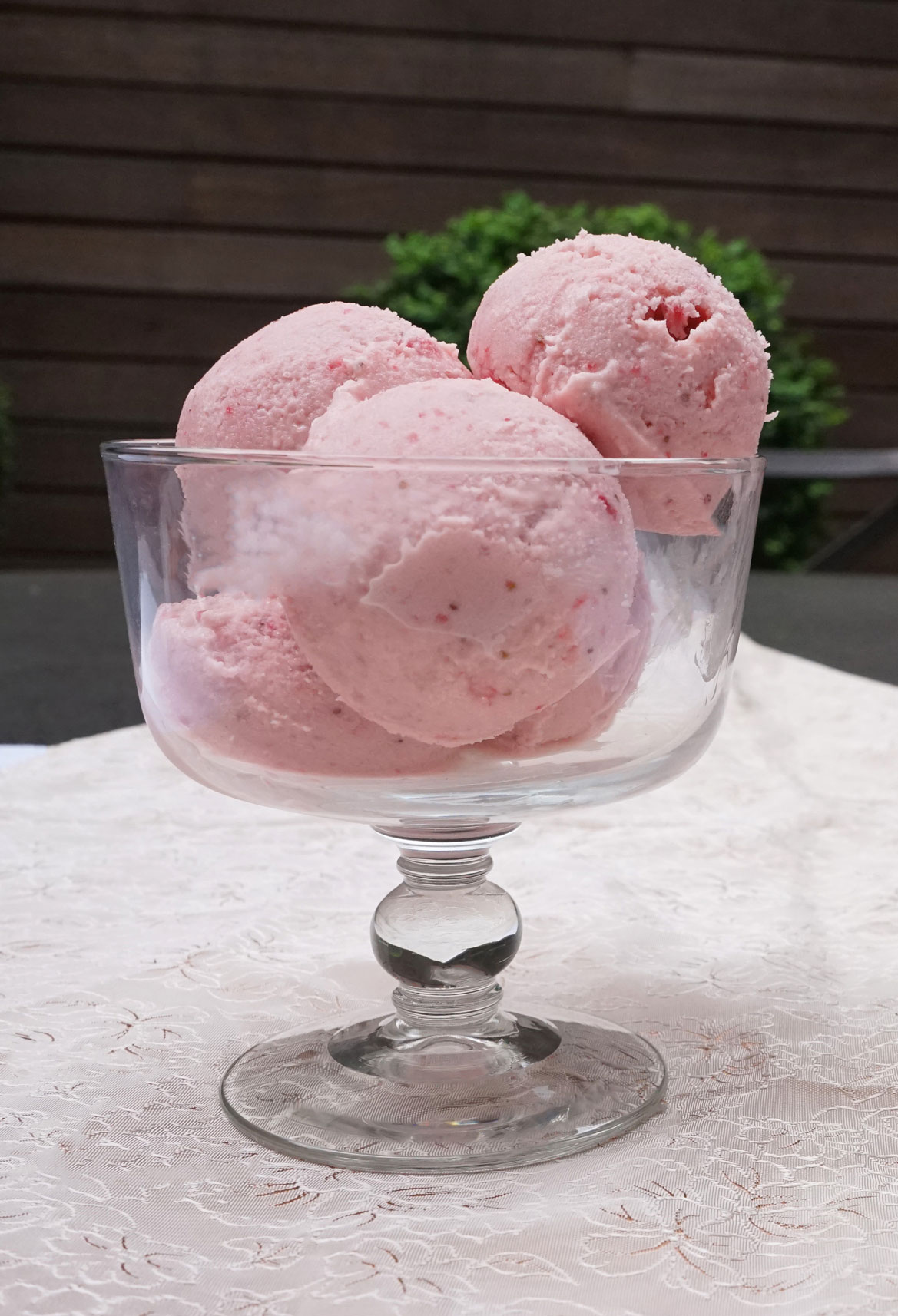 It's Sunday! Another delicious ice cream for you all to try! This one is ridiculously tasty & perfect for the Strawberry Summer season that is finally approaching us!! The rum isn't overpowering and the creaminess of the strawberry custard is just so good!!
Strawberry Daiquiri Ice Cream
2016-05-16 15:02:08
Ingredients
32 ounces fresh strawberries, hulled
1/2 teaspoon salt
2/3 cup sugar
4 large eggs
3 cups half and half
1 cup heavy cream
2 teaspoon vanilla extract
1/2 cup dark rum
Instructions
Put the strawberries & salt in your food processor until they make a chunky puree. Set aside.
Mix together the eggs and sugar, beat them until slightly thickened and pale yellow.
Place the half and half in a medium saucepan. Bring it to the boil & then slowly whisk the hot half and half into the egg & sugar bowl.
Pour the egg mixture through a sieve to remove any lumps in the custard.
Allow the custard to cool for 2 minutes before stirring in the heavy cream, rum and vanilla extract.
Add the strawberry puree and stir to combine.
Put ice cream into freezer safe containers & put containers into a large bowl of ice water and refrigerate for 30 mins.
Ripen your ice cream in your kitchen aid ice cream maker for 22-25 minutes.
Freeze for 2-4 hours & then scoop it up into bowls and enjoy!
IVGreenhouse - Exploring Food http://www.ivgreenhouse.com/