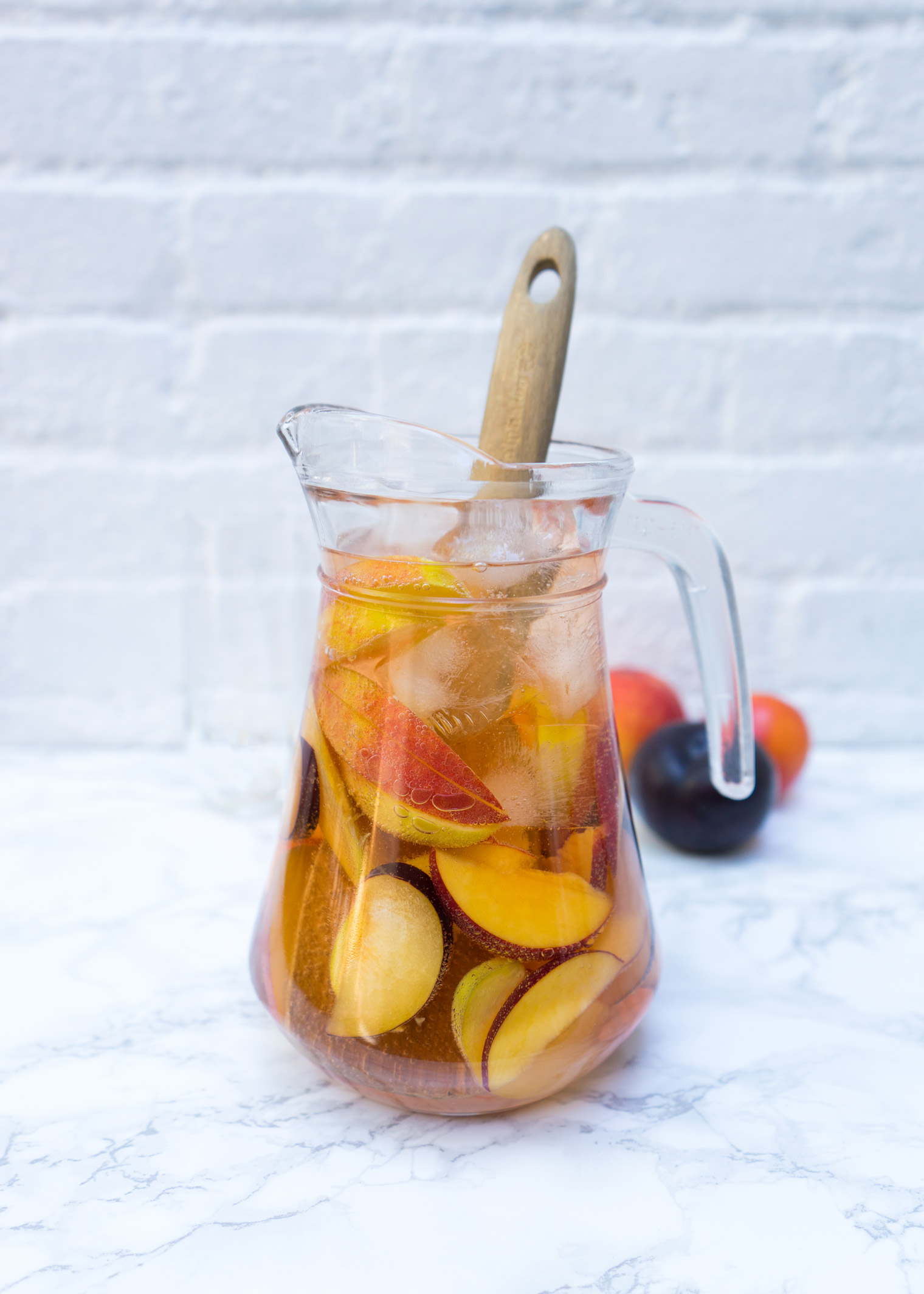 It's Stone Fruit Season 🍑
If you know me, you know I have a weird obsession with Georgia and the idea of sitting under a Georgia Peach tree. (Before you ask, no, I have not yet been to Georgia 😂) There is something magical about the thought of it for me – I could have listened to way too much country music and this could be a crazy notion that will pass. But, so far its been a couple of years and I still have the biggest urge to go and experience the Georgia way of life! I'll let you know when I eventually do!
I have always loved Stone Fruit. Nectarines remind me of home, I remember my mum cutting them up and adding them to fruit salads. I remember canned peaches with vanilla ice cream being one of my favorite desserts of all time as a child & I remember my sister getting super freaked out by the furry skin of a peach and making me laugh! Plums on the other hand make me think of Damson jam season and how many jars of damson plum jam we would have in our cupboards. Whether they were made by us, family or neighbors, there was always SO MUCH JAM.
In the last couple of weeks we have been very busy over here – we managed to fit 9 events into 10 working days 😴. Phew, we are glad we got through the hectic Spring events season. However, during these events we pushed a lot of stone fruit desserts, one of our favorites by Chef was a Peach Galette 😍. It was so, so beautiful to look at, it was rustic, simple and so delicious. It got us thinking about all the things we should make with our bounty of stone fruit and this seemed like the perfect plan.
It's a long weekend here in the states, and you know that a long weekend almost always means picnics that include pitchers of fruity deliciousness.
Stone Fruit Season meets group friendly Sangria and a three day weekend 🙌 Yes Please!
This recipe is SO SIMPLE. Literally all the stone fruit you can find, a bottle of rose champagne or sparkling wine and a shot of cointreau. Done and dusted! You have yourself a perfect sharing drink that everyone can enjoy. It also looks so pretty on a table or a picnic rug that it will be gone in seconds. Bearing that in mind – why not double the recipe!!
We hope you enjoy this recipe for Stone Fruit Sangria and as always, let us know your thoughts! 💚
Stone Fruit Sangria
2017-05-27 15:07:31
Ingredients
1 Peach
1 nectarine
1 plum
1 bottle of Rose Champagne
1 oz. cointreau
Ice
Instructions
Slice your stone fruit into small wedges
Put all fruit into the bottom of a pitcher and pour over your cointreau
Add Rose Champagne
Add Ice
Stir and either pour immediately or let it sit to infuse the flavors more for an hour or so!
IVGreenhouse - Exploring Food http://www.ivgreenhouse.com/