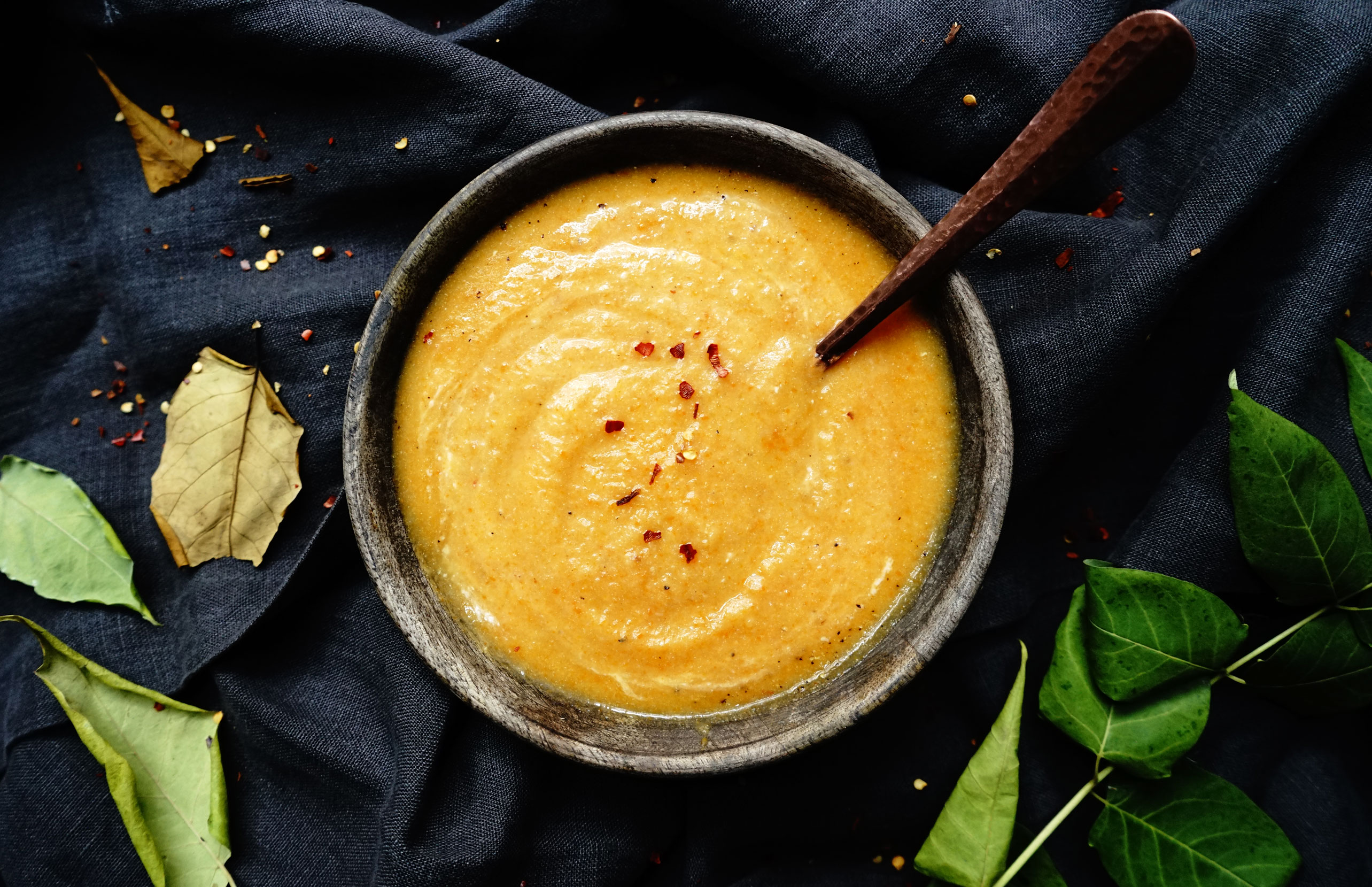 This Soup is so warming and delicious! Perfect for these chilly fall days that have finally arrived! This is probably my favorite weather (now that its decided what season it is!) It is sweater (jumper…sorry) & scarf weather, but still not puffy coat weather quite yet! It is also such a beautiful time of year with the most vivid colors everywhere you look. We feel especially lucky living so close to Central Park and its iconic movie scene tree lined paths. The dogs also LOVE losing & finding their ball in the many leaf piles as you can imagine!
But on with the soup!
This is a perfect Lunchtime soup that you could pack up and take to work with you – you'll feel like you have a little bit of cosy home with you in the middle of the day. As always, let us know what you think !
Spiced Fall Root Soup
2016-10-26 08:15:46
Serves 6
Ingredients
2 onions sliced
1 tsp. mustard seeds
1 tsp. cumin seeds
2 leeks sliced
3 carrots diced
3 parsnips diced
2 dried red chilies finely chopped
1.2 L Vegetable (or chicken) stock
250 ml Natural Plain Yogurt
Instructions
Put half of the onions in the pan with a tbsp. butter and fry until browned
Add the cumin & mustard and stir to combine
Add Veg & Chili's and stir
Let these sweat fro approx. 5 mins.
Pour in your stock & bring to the boil
Let this simmer for 30 minutes
Puree your soup with a hand blender or in batches in the blender.
Stir in yogurt
Either serve immediately or reheat later and serve garnished with some chilli flakes & black pepper.
Notes
this is quite spicy so if you are not a fan of spice, reduce to 1 chilli!
IVGreenhouse - Exploring Food http://www.ivgreenhouse.com/