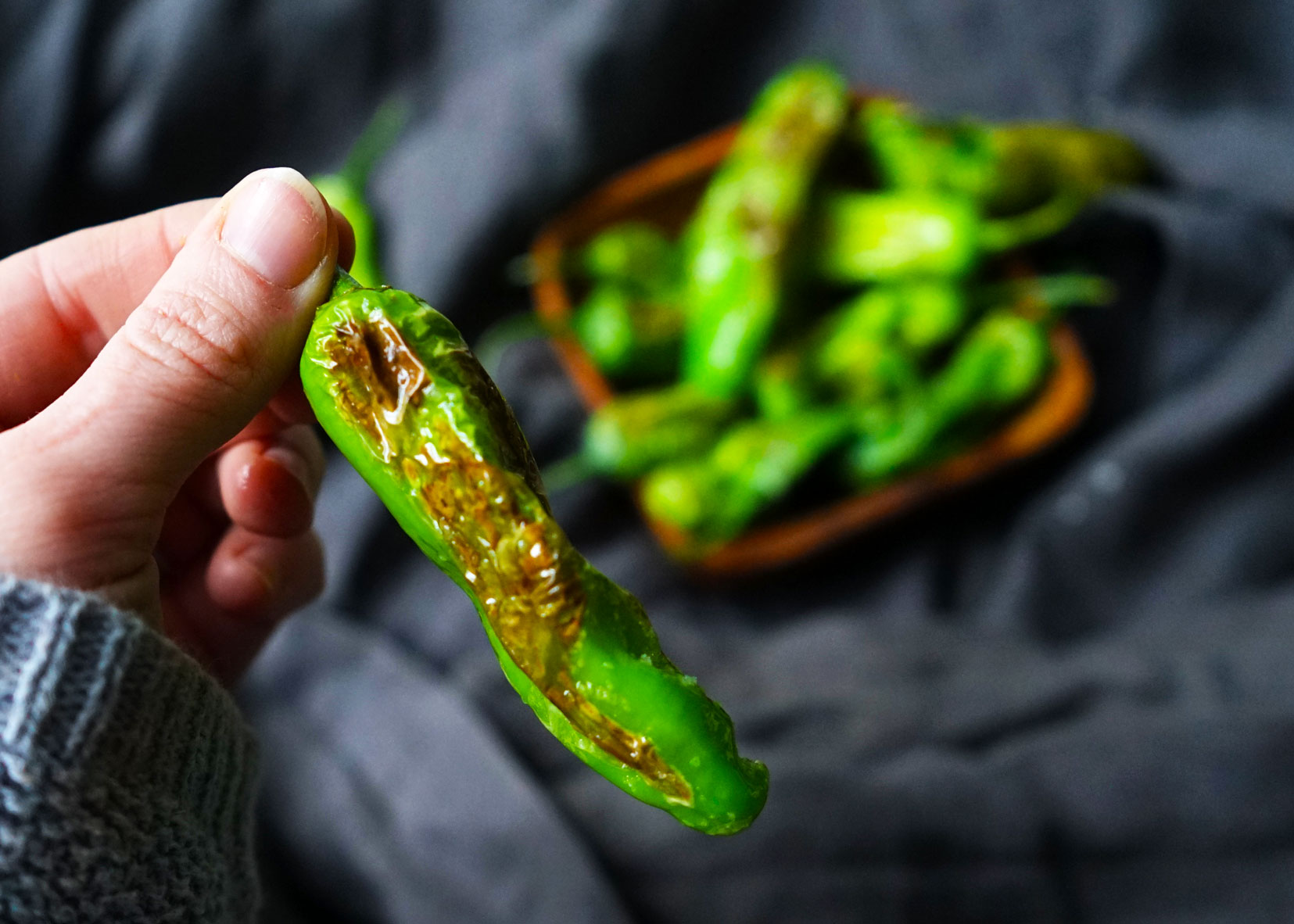 So Just a short one today to tell you about my snacking obsession right now – Shishito Peppers! 🌶
Shishito Peppers are AMAZING – they are salty, sweet and surprising. They are a perfect party food or general snack. I first found out about them at a friends Surprise 30th birthday party. (I know, I know – have I been living under a rock all my life?). The party was FULL of amazing food and company and learning about the awesomeness of Shishito Peppers was just the start of a wonderful day. Shishito Peppers are a great way to liven up a gathering and they also act as a perfect ice breaker!
My favorite thing about them is that 1 in every 10 will surprise you with their heat! it's like playing roulette with your tastebuds and every time, I am shocked when I take a huuuuuge bite into one and 💥 it's the spicy one. Seriously though, they lure you into a false sense of security with all their sweetness and act all friendly so that you get over confident and begin chain eating them. Then they remind you who is boss!
You can adapt the recipe to as many shishito peppers as needed for your gathering. There were about 15 to a lb. in my store.
They are super addictive so be warned, but go get some, cook them up, they take less than 5 minutes from start to finish and are so much fun and so tasty! Let us know how your roulette goes when you do!! 💚
Salty Shishito Peppers
2018-01-02 13:10:54
Ingredients
3 tbsp. Avocado Oil (or your preferred oil)
1 lb shishito peppers
1 tbsp. salt
Instructions
Heat oil in a frying pan or skillet
Throw peppers in and toss/stir until they begin to blister
Once all peppers are blistered, remove from heat
Place n a bowl and sprinkle with salt, toss to coat.
Serve & enjoy the surprise!!
IVGreenhouse - Exploring Food http://www.ivgreenhouse.com/