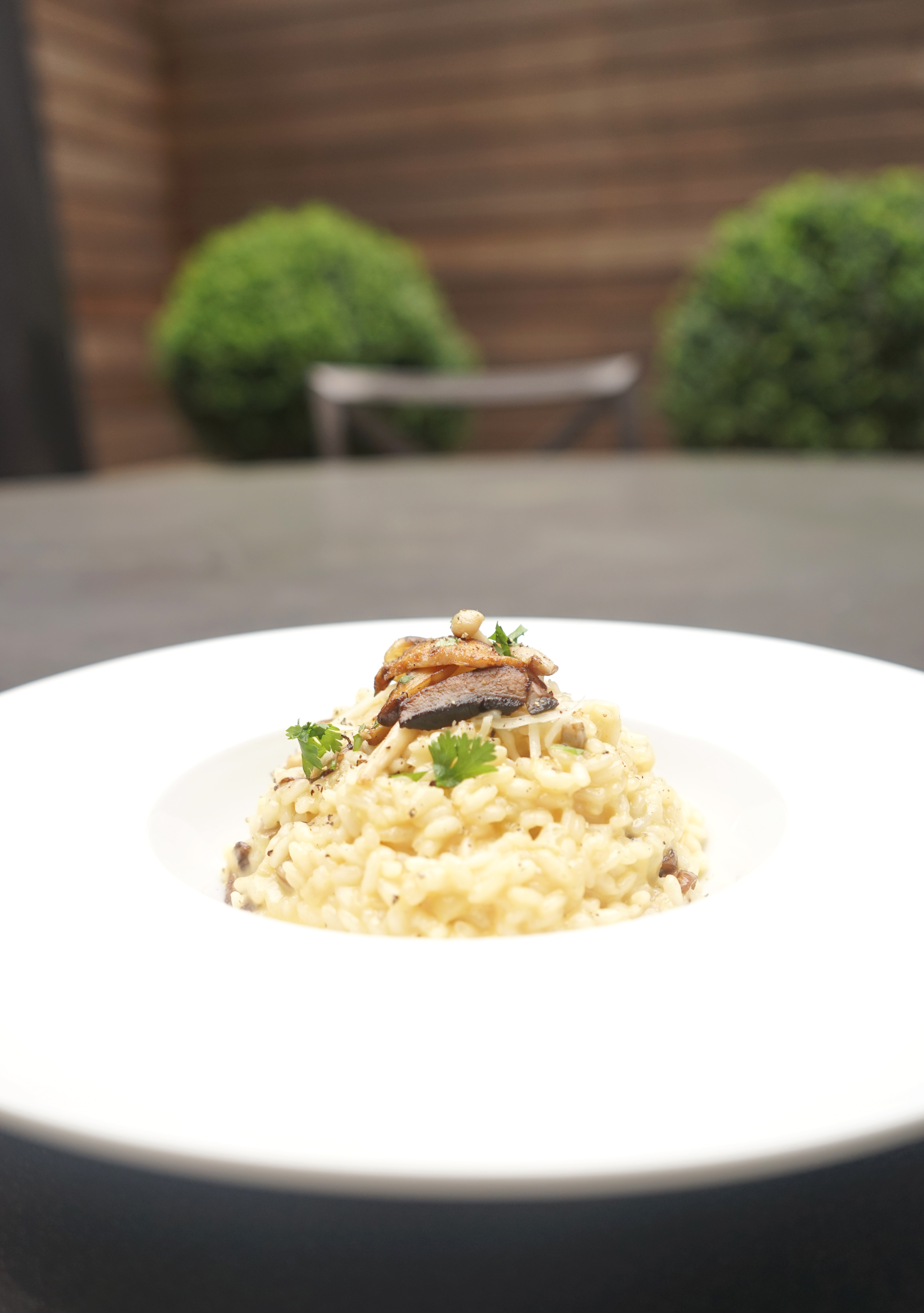 Risotto always makes me think of my sister – when she was at secondary school, she learnt how to make an amazing Risotto – with melon! It was so good that we kept requesting it for dinner!! Therefore I love risotto & I think I might have mentioned that we LOVE mushrooms too, so it was a no brainer to add some sautéed mushrooms and a dash of truffle oil to this risotto base – but really you can replace the mushrooms with anything, including melon! Let me know what you add to yours to make it your own!!
Risotto Base 
Ingredients:
1 ltr chicken stock
1 small knob of butter & 2 tbsp oil
1 large onion finely chopped
4 celery sticks finely chopped
2 cloves garlic – crushed
400g aborio rice (risotto/sushi)
2 full wine glasses of white wine
S&P
1 knob of butter
90g parmesan cheese – grated
Method:
heat stock in a pan on its own.
In another pan heat the olive oil & butter – add the vegetables and fry very slowly (for about 15mins) until soft but not brown.
Add rice and turn up the heat.
Keep stirring the rice until it becomes translucent.
Add wine & stir until cooked into rice
Add stock ONE LADLE at a time and turn heat to simmer – wait for each ladle full to absorb completely before adding the next.
Add a pinch of salt
Remove from the heat and add butter, parmesan & pepper
Option – add sautéed mushrooms & a dash of truffle oil!
Put a lid on the pan and let it stand for 2 minutes & serve!