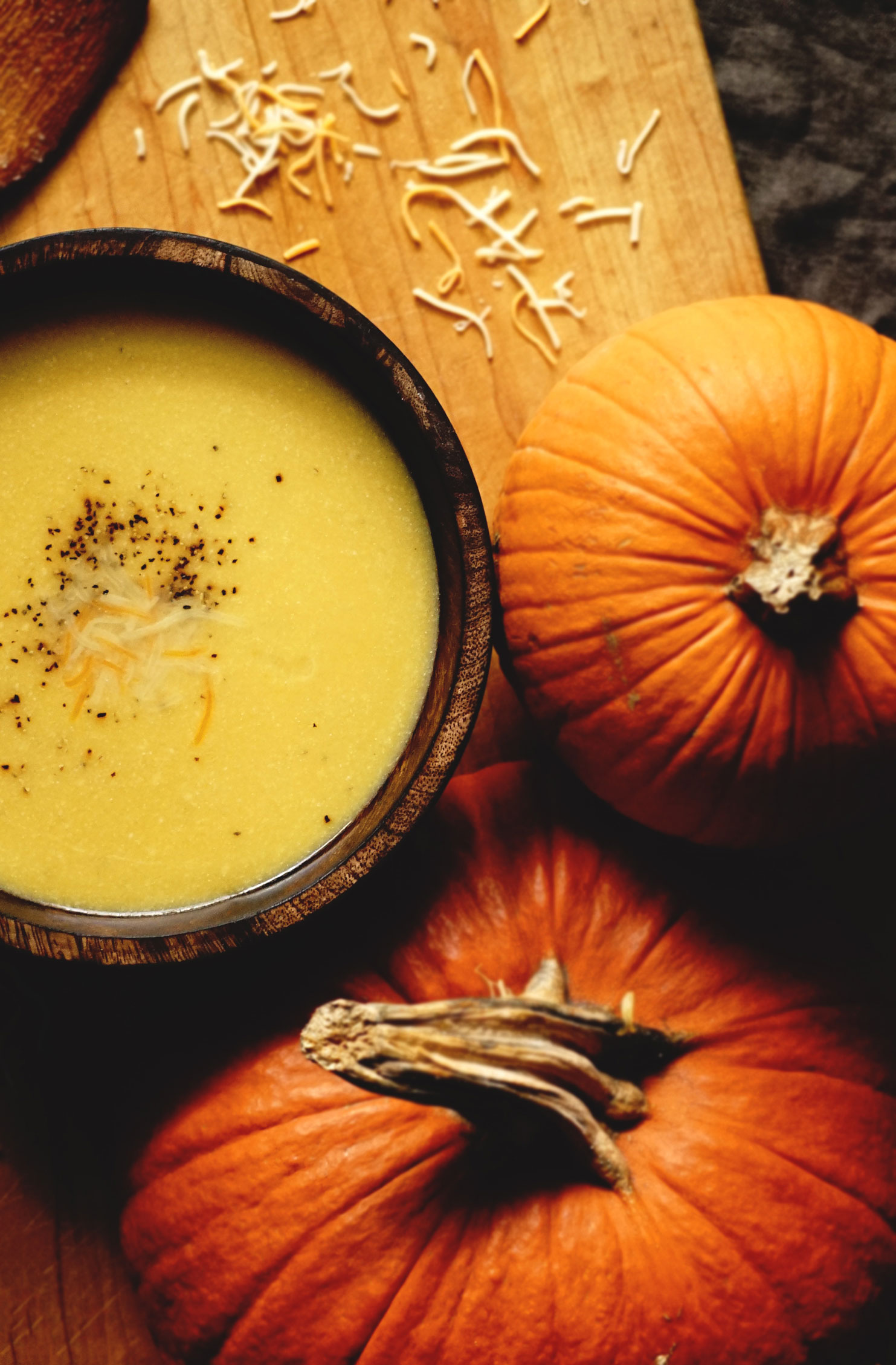 This is my mother's FAMOUS Pumpkin Soup – It was something we looked forward to every year and always requested to buy more pumpkins than we really needed at the supermarket! This soup is the creamiest, most velvety, delicious, warming, amazing soup in the world…I'm not biased at all.
But seriously this soup will give you the coziest feeling from the inside out. Serve it up with some warm crusty bread or just have it on its own by the fire and let it envelop you in its beauty! One of the main things I absolutely love about this soup is its simple ingredients and the fact that unlike some other fall recipes, the pumpkin is actually the star of the show and not masked by any other spices (Not that I am opposed to any of those either!).
For this soup, I am forever grateful to the pumpkin and to my mother for making this such a treat each year!
Pumpkin Soup
2016-11-01 09:24:43
Serves 6
Ingredients
1.3 kg Pumpkin - about half a LARGE pumpkin from the farm or one regular sized. (de-seeded, peeled & chopped into small cubes approx. half an inch)
3 medium onions (sliced)
70g Butter
1 ltr. Chicken Stock (Or vegetable if your vegetarian!)
2 cups milk
salt & pepper to season
1 cup grated cheese(+ more to garnish)
Can also garnish with heavy cream if you like!
Instructions
Chop your pumpkin and onion and fry in your soup pot with the butter for approx. 10 mins when your pumpkin changes color slightly.
Pour in your chicken stock and let it simmer for one hour with the lid on.
Blend your soup either in batches in a blender or with a hand held blender.
Add your milk and reheat.
Add your cheese and a healthy amount of salt and pepper
Taste and adjust seasoning if necessary
Serve with fresh black pepper, grated cheese and a drizzle of cream if you like!
IVGreenhouse - Exploring Food http://www.ivgreenhouse.com/