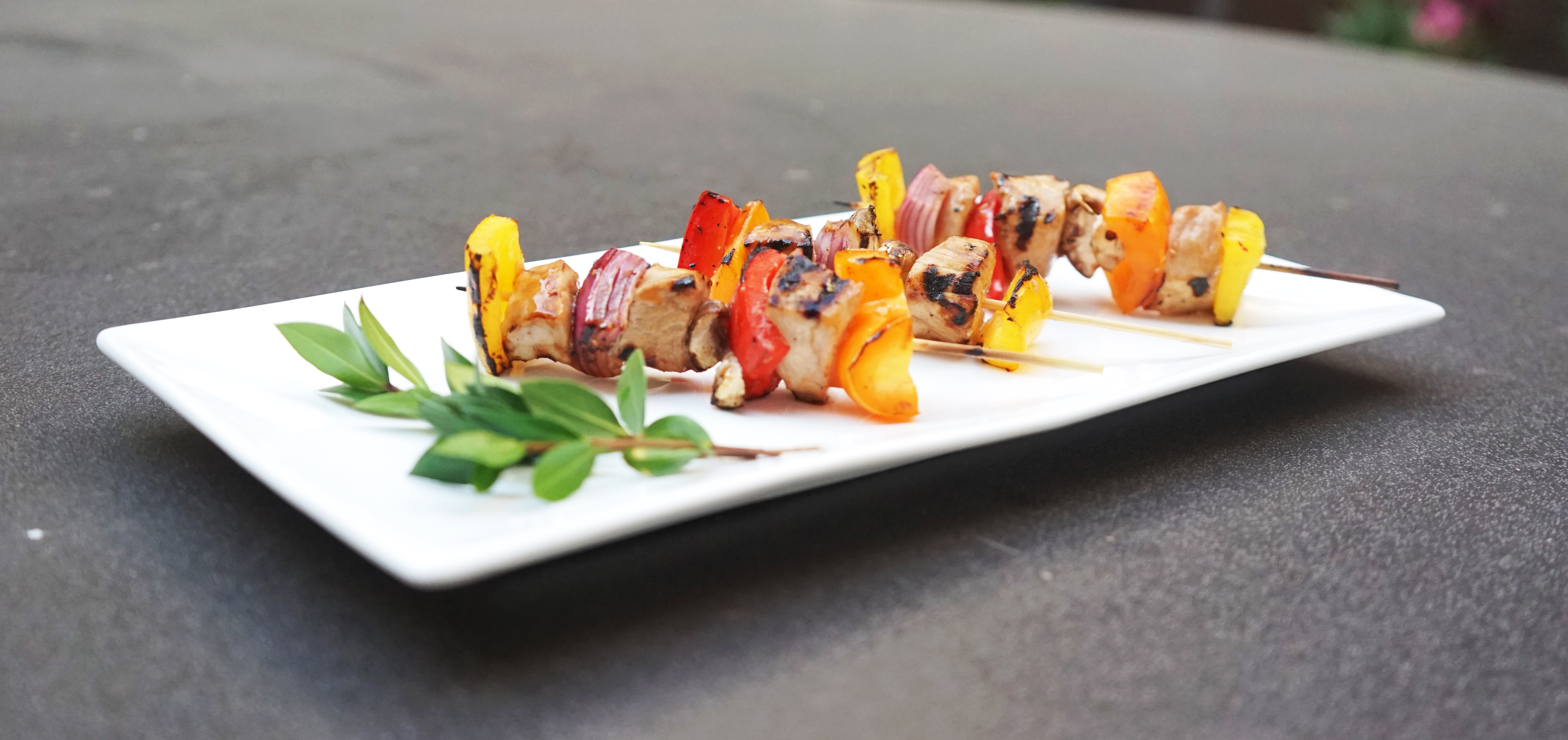 So, I am not sure how/when these came into my life but I know that they are delicious & that you need to make them right now! They are great as minis for parties or as large versions for family summer dinner.
Read on and let us know what you think…
Pork Kebabs (Kabobs)
Ingredients: (you can adjust this to any of your favorite veggies & replace the pork with chicken or another meat!)
1 lb Pork cubed (I like the mini kebabs so I cut mine into ½ inch cubes)
1 yellow pepper (cut into ½ or whole inch cubes dependent on size of pork cubes)
1 red pepper (as above)
1 orange pepper (as above)
1 red onion (cut into large dice)
a handful of mushrooms quartered.
Method:
Chop pork into cubes (option: marinade with our http://www.ivgreenhouse.com/bbq-marinade/ BBQ marinade for an hour or so)
If using wooden skewers make sure to soak them in water for a while before preparing kebabs so they do not burn when grilling.
Chop/cube all veggies so they are prepared.
Prepare the kebabs – using your creativity place veggies and pork on skewers making sure to be as colorful as possible – because who doesn't want to eat a rainbow?
If you have made the mini ones as in the photographs – cooking takes almost no time at all …
Place grill onto SEAR mode and sear all sides of the pork (pushing down with tongs if necessary) until all edges are browned.
Once seared on all sides – place in a pre heated oven (400 degrees) for 8-10 minutes,
Voila! Beautiful marinated pork kebabs!