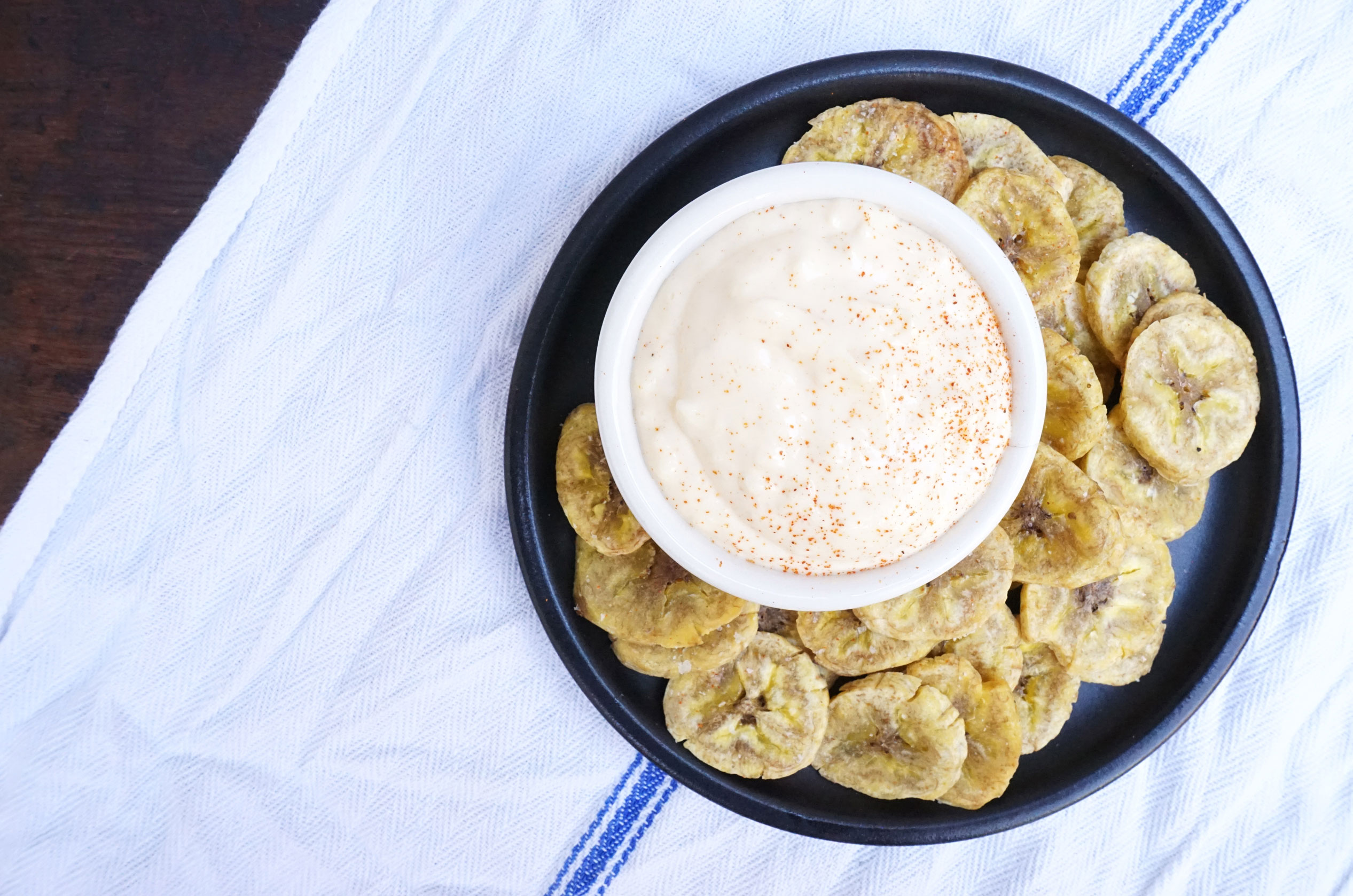 Plantain! Something I had never eaten before moving here! & Something that i love!! Especially in the form of chips and especially dipped in a quick and easy garlic aioli! This is simple (As long as you have access to plantains….luckily in New York they are on every corner!!) Let us know your thoughts!
Plantain Chips with Garlic Aioli
2016-05-16 15:21:35
Serves 4
Ingredients
4 x plantains (peeled and chopped in diagonal slices) read tip below
1 cup mayonnaise
1 tbsp lemon juice
3 garlic cloves crushed & minced
1 tsp cayenne pepper
Instructions
Preheat the oven to 375 F
Peel & chop plantains - to peel place scores about 6 times vertically in the skins. (if you have trouble, place the whole plantain in warm water for an hour before hand to soften the skin and make it easier to peel)
Toss the plantain chips in an oil of your choice and then place on a baking sheet and sprinkle with salt
Bake in the oven for 30-40 minutes until crispy.
Whilst the chips are baking - make your aioli - mix the mayo, cayenne, lemon juice & garlic together and put in a dipping jar ready to dip your chips!
When your chips are done, remove from the oven and place on a plate ready to dip in your sauce!
Serve & enjoy!!
IVGreenhouse - Exploring Food http://www.ivgreenhouse.com/