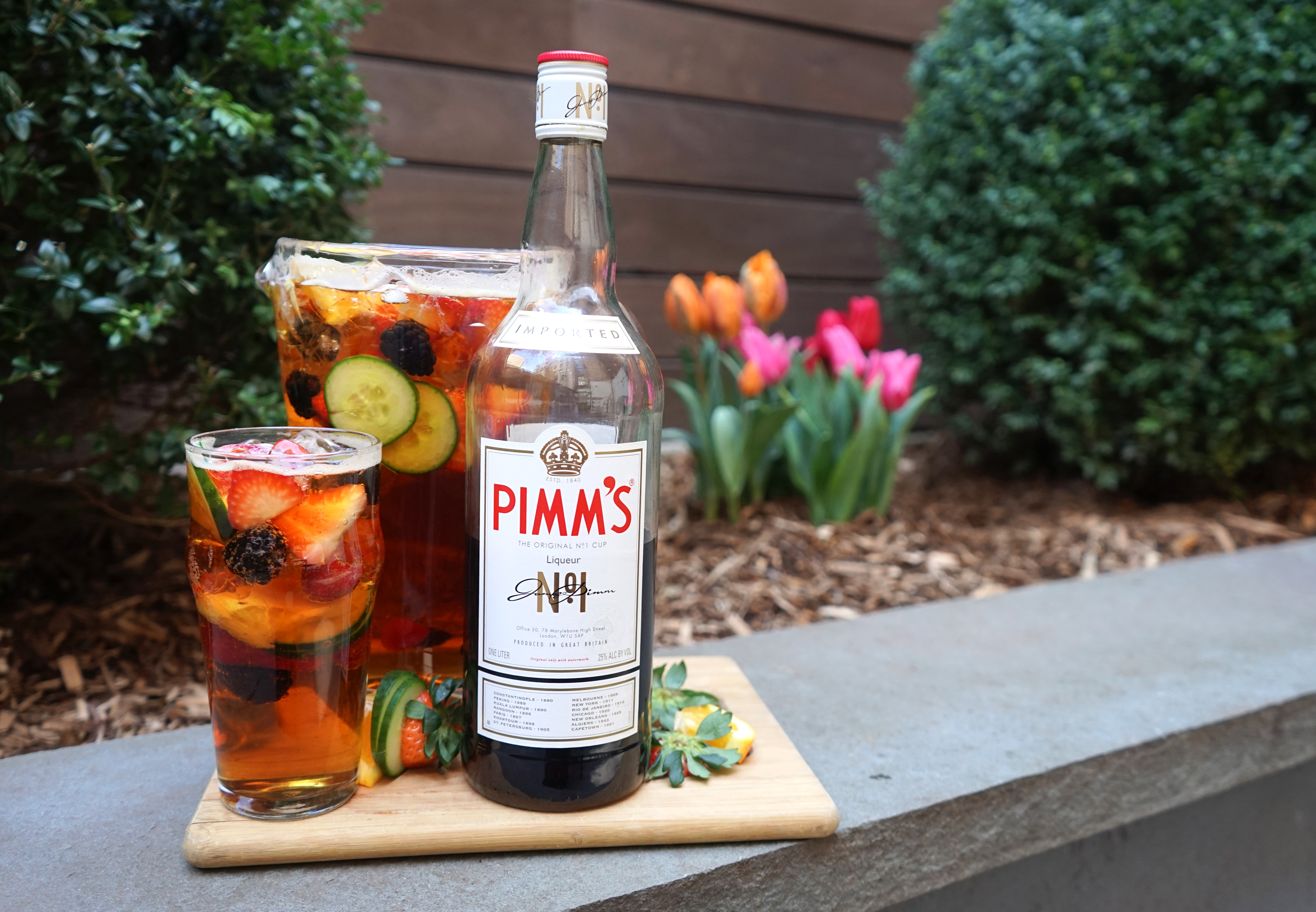 Pimms!
So, we loved Julep so much, we wanted to get her a sister! – Meet Pimms!
We named her Pimms as this is my favorite drink of all time! It reminds me of weekends in the Spring & Summer back home in Lincolnshire. Any party/gathering that we had (and there was a lot of them, let me tell you!), you could always find a pitcher/jug of Pimm's on the table!
Of course, we had to share the true recipe for the traditional British Summertime classic…
INGREDIENTS:
Pimms No.1
English lemonade (otherwise known as 7up or sprite)
Chopped Fresh Fruit (You can have some creative license here, all fruit tastes wonderful in a Pimms cup)

If you want inspiration – cucumber, berries, orange & mint make a wonderful mix.
METHOD:
Fill a pitcher/jug /glass with ice 3/4 the way up.
Place one third Pimms No. 1 & two thirds english lemonade into the pitcher.
Throw in your mixture of chopped fruit & stir
ENJOY this refreshing summer beverage, by the pitcher or by the glass!