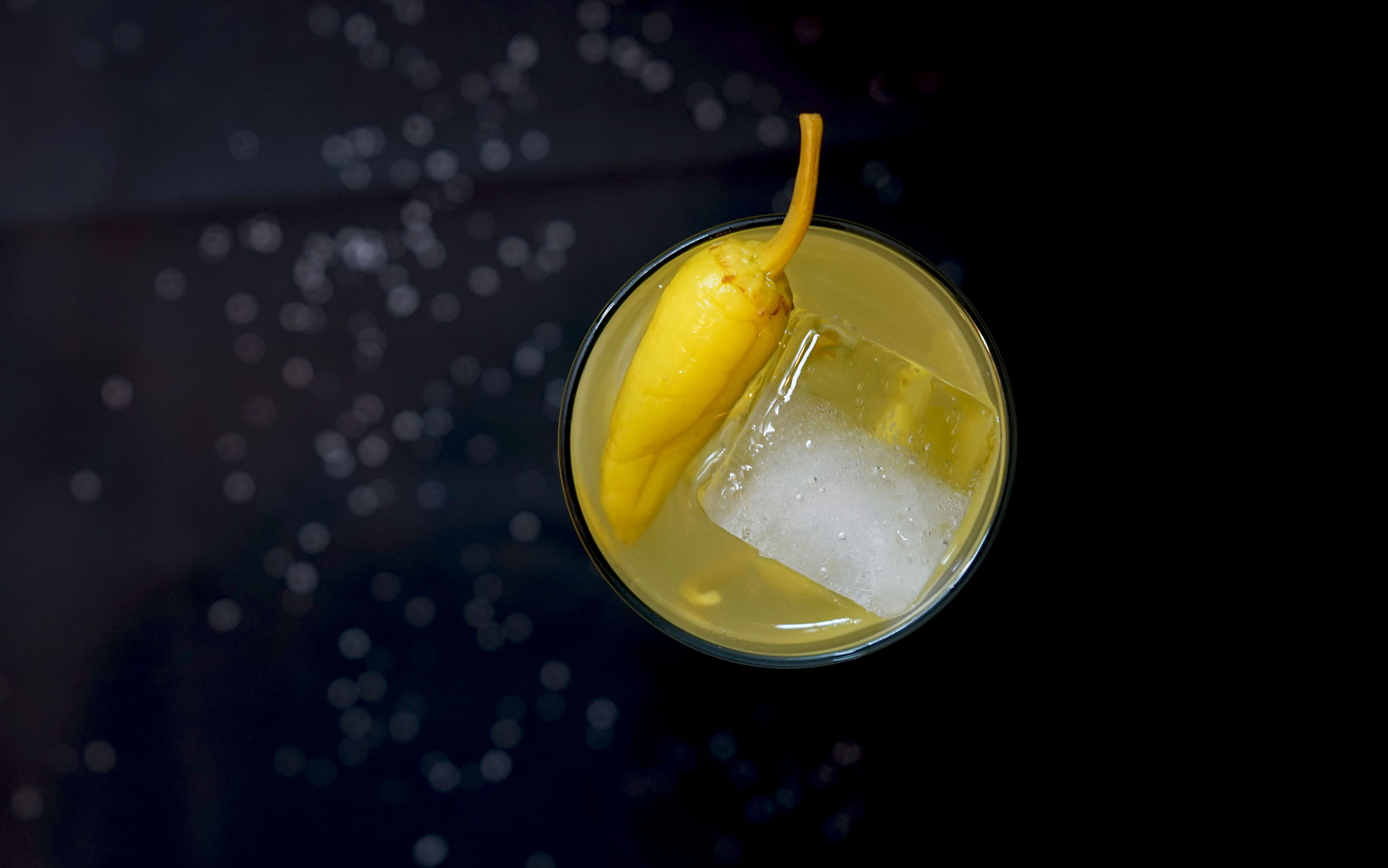 Martini's – whether they are served straight up or on the rocks have a certain class about them – maybe it is the influence of the many Bond movies or the Gatsby era, who knows, but we love them. We also like our martini's shaken not stirred, just like the main man himself. This martini is not the classic, as it doesn't involve vermouth, it is replaced with the brine from the pepper. But deliciously smooth and spicy is what you'll get if you try this one out!
This one is also slightly in honor of one of my sisters – who LOVES brine – as in, she'll take the pickleback shot without the whisky.
Peppercini-tini
2016-09-12 17:17:03
Ingredients
2-3 Peppercini Peppers
1 oz. peppercini brine
3 oz. tequila
Instructions
Fill your shaker with your tequila, 1 peppercini & the peppercini brine
Add ice to the top and shake vigorously to chill
Place one peppercini in a martini glass and strain your liquid into the glass
Serve and enjoy!
If you prefer on the rocks - place a peppercini or two in between ice cubes in a tall glass and strain over ice.
IVGreenhouse - Exploring Food http://www.ivgreenhouse.com/