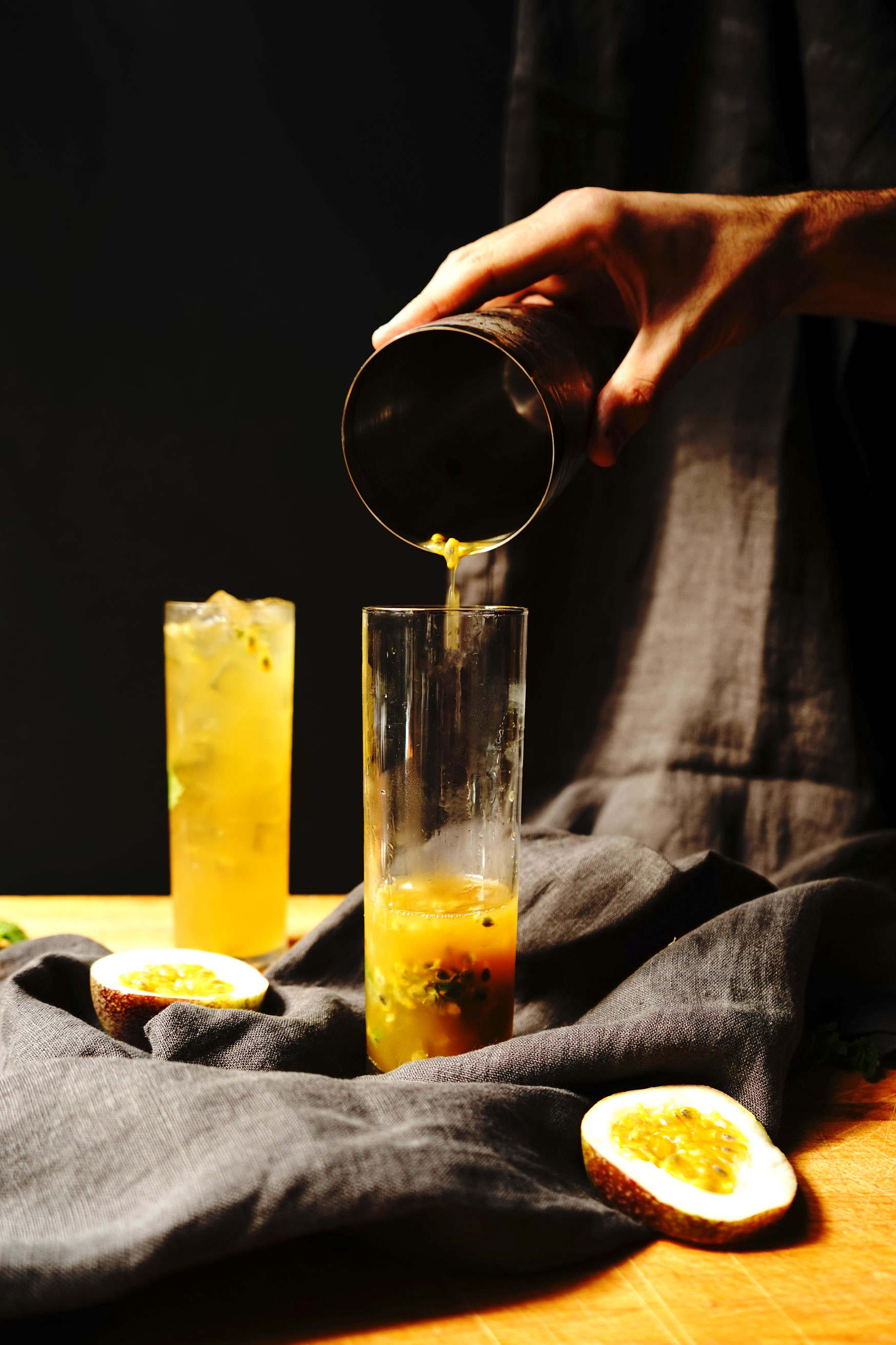 Since coming home from Costa Rica this August, Mojito's have been on my mind. However, when you think of Fall/Autumn, a refreshing Mojito is not your first thought (unfortunately!) .. So let's introduce the classic mojito's darker older brother, The Passion Fruit Dark Rum Mojito.
Dark Rum adds such warmth to this cocktail and the passionfruit keeps it light enough to continue to be refreshing. This Mojito has an added bonus of no added sugar unlike the classic drink. Just Fresh Ingredients and a little seltzer! It is definitely our drink of choice for these warm fall days that we are experiencing in New York.
Let us know what you make of it this weekend!
Passion Fruit Dark Rum Mojito
2016-10-18 16:34:07
Serves 1
Ingredients
1 passion fruit (Seeds & juice from the centre)
10 mint leaves
2 oz. dark rum (we used Ron Zacappa but Goslings will also work)
Soda or Seltzer water
Instructions
Spoon out the centre of your passion fruit into your shaker
Add 8 mint leaves
Muddle
Add Rum
Add Ice and shake vigorously for 10 seconds
Strain into your chosen glass filled with Ice
Top with Seltzer Water & stir to combine
Garnish with your remaining mint leaves
ENJOY!
IVGreenhouse - Exploring Food http://www.ivgreenhouse.com/