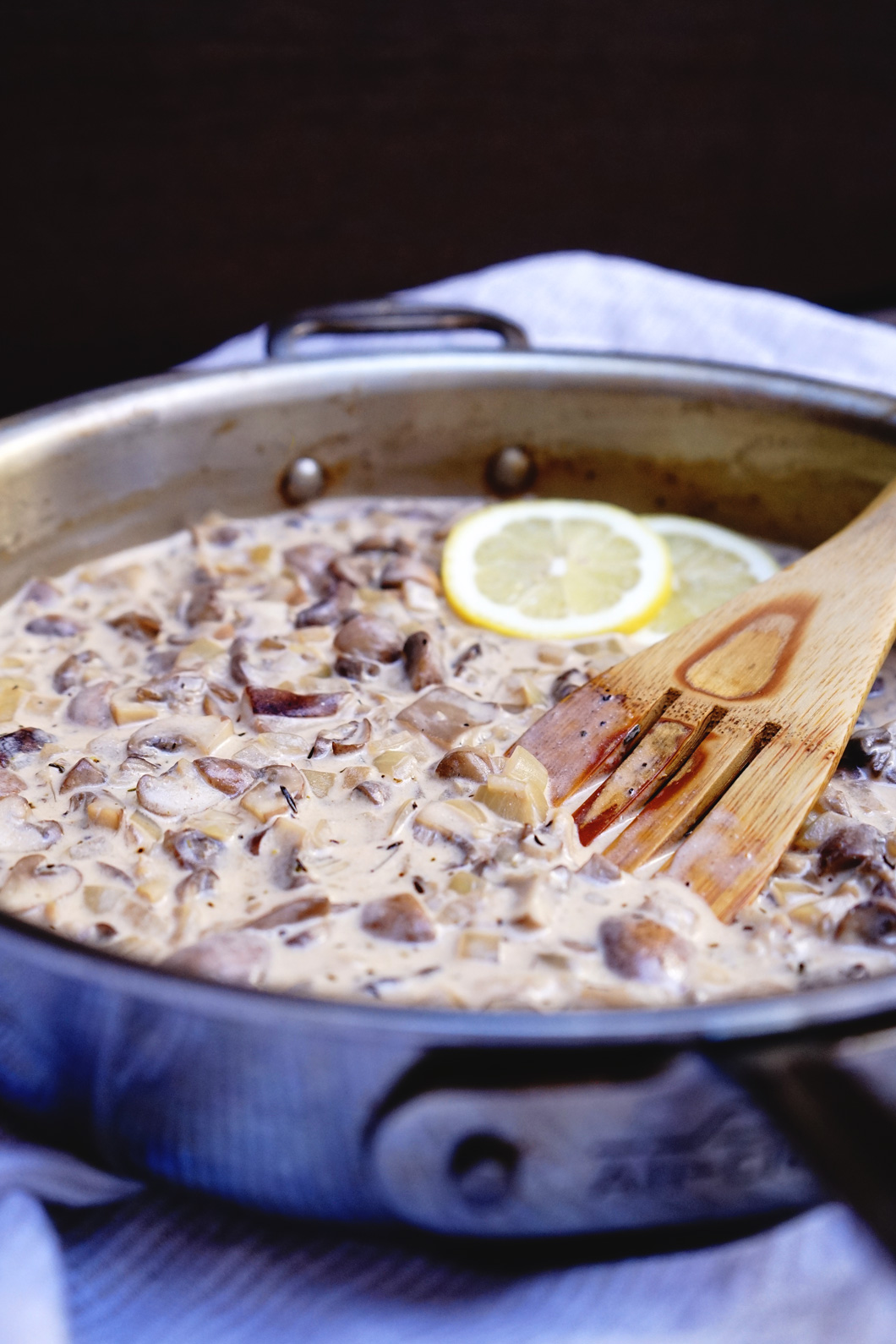 Mushroom Stroganoff – this stuff is heavenly for any mushroom fiend like myself. One of the best combinations (in my opinion) is mushroom and onion, I don't think you can do much wrong with the two ingredients! This is such a comforting, light yet filling meal and it is super quick to prepare, so it is perfect for weeknight meals when you're tired. My mum used to make this meal and I think it may be where my true mushroom addiction began (well with this, garlic mushrooms every Sunday Roast & maybe the mushroom soup too…I could go on…hmmm!) I feel that, even though I crave this meal especially at this time of year when it is chilly outside, it can actually lend itself to any season and that is why we love it!
It is a big hit in our house so let me know how it is in yours!
We have recently been having it with Cauliflower Rice, make sure to check this recipe out too!
Mushroom Stroganoff
2016-11-12 10:05:27
Serves 4
Ingredients
450g Mushrooms - quartered if small or chopped into half inch pieces if large (I use a mixture of mushrooms but you can also use any brown capped mushrooms)
2 onions - diced
2 tbsp butter
150ml vegetable or chicken stock
1 tsp dijon mustard
1 tsp. tomato paste
0.5 tbsp. thyme
salt & pepper (approx. a tbsp. of pepper and half of salt)
0.5 cup white wine (optional - use an extra half cup of stock instead)
Juice of half a lemon
150ml Sour Cream
Instructions
Melt the butter in a large frying pan or skillet
Add mushrooms and onions and let them fry for approx. 8-10mins until onions are just starting to brown and all veg is soft
Add stock, wine if using, tomato puree, mustard & thyme and stir until combined
Bring to the boil and let it simmer for 5 minutes
Remove from the heat and add in lemon juice & sour cream
Return to a low heat until fully hot throughout
Season with salt & pepper to taste and serve!
Notes
We like to serve ours with Cauliflower rice - link in post! (or regular rice works just fine too!)
IVGreenhouse - Exploring Food http://www.ivgreenhouse.com/