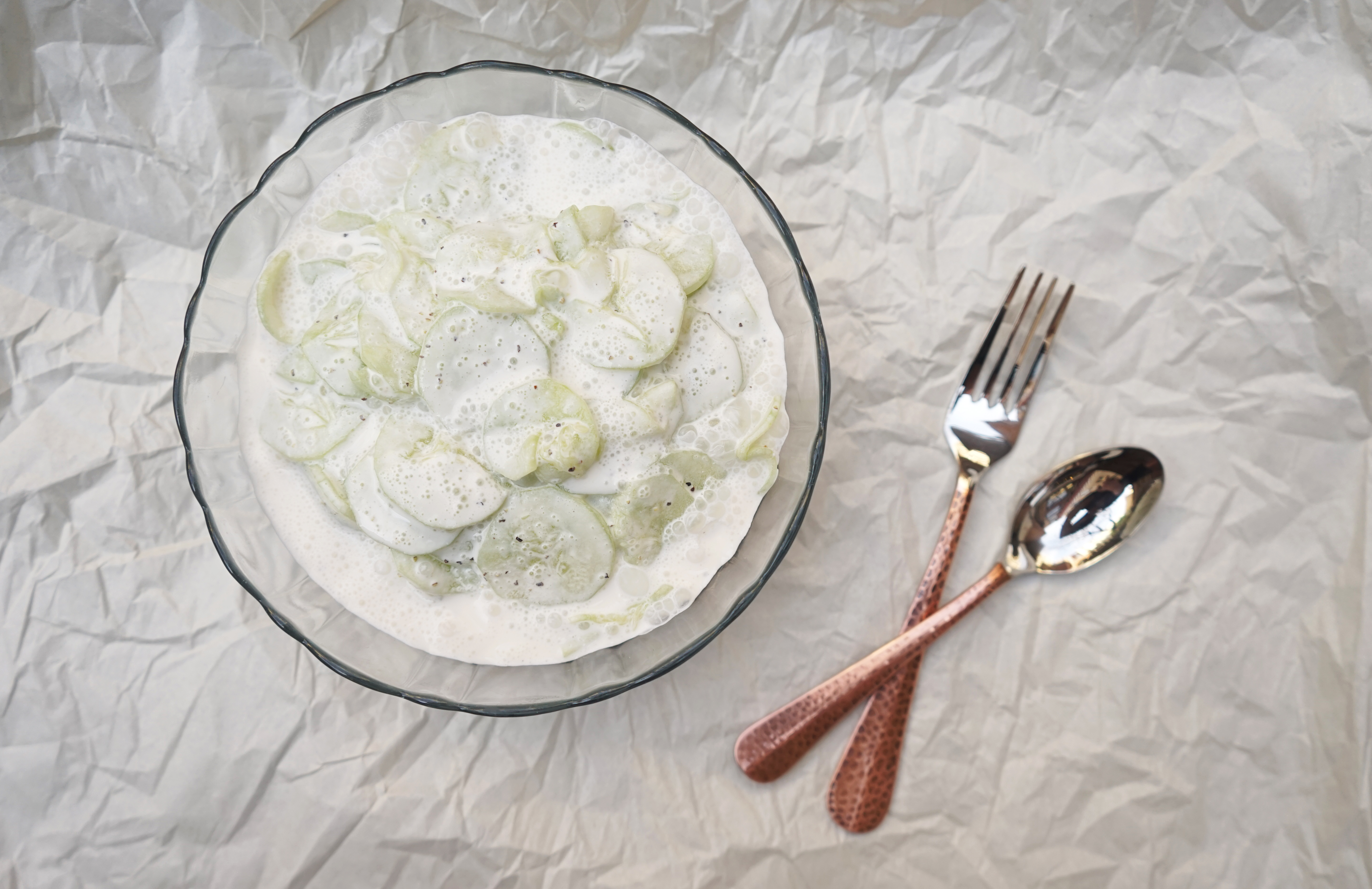 This is one of my dad's family recipes, being of Polish descent made for some awesome meals and favorite dishes in our household. Mazeria was one of the dishes that was served at all BBQ's and parties that we had at home – My sisters and I would have drunk Mazeria if we were allowed!
It's such a simple dish but if you haven't had it before it will be a new and unique flavor for you and is sure to be a conversation piece if you take it along to a party this summer!
Mazeria
Ingredients:
2 cucumbers (peeled and thinly sliced)
salt
8oz tub of sour cream
0.5 cup lemon juice
0.5 tbsp wine vinegar
2 tsp sugar
lots of fresh black pepper
Method:
place the thin slices of cucumber in layers in a bowl sprinkling salt between each layer. Cover the bowl and leave in the refrigerator for an hour or more. (This draws all the liquid out of the cucumber slices)
Whilst this is in the refrigerator, create the sour cream mixture.
Mix the sour cream, lemon juice, wine vinegar, sugar & black pepper together in a bowl or jug – taste the mixture and if you want to add more of any ingredient (sometimes I like to add more lemon juice & black pepper depending on how tart I want the flavor)
Squeeze cucumber slices between two hands and place in a fresh bowl – rinse with cold water, taste a couple slices and keep rinsing until there isn't too much of a salty taste to them.
Place in a fresh bowl and pour over the sour cream mixture – stir the slices and the mixture until thoroughly combined. Taste & add more black pepper if needed.
Tip – It tastes even better the next day!