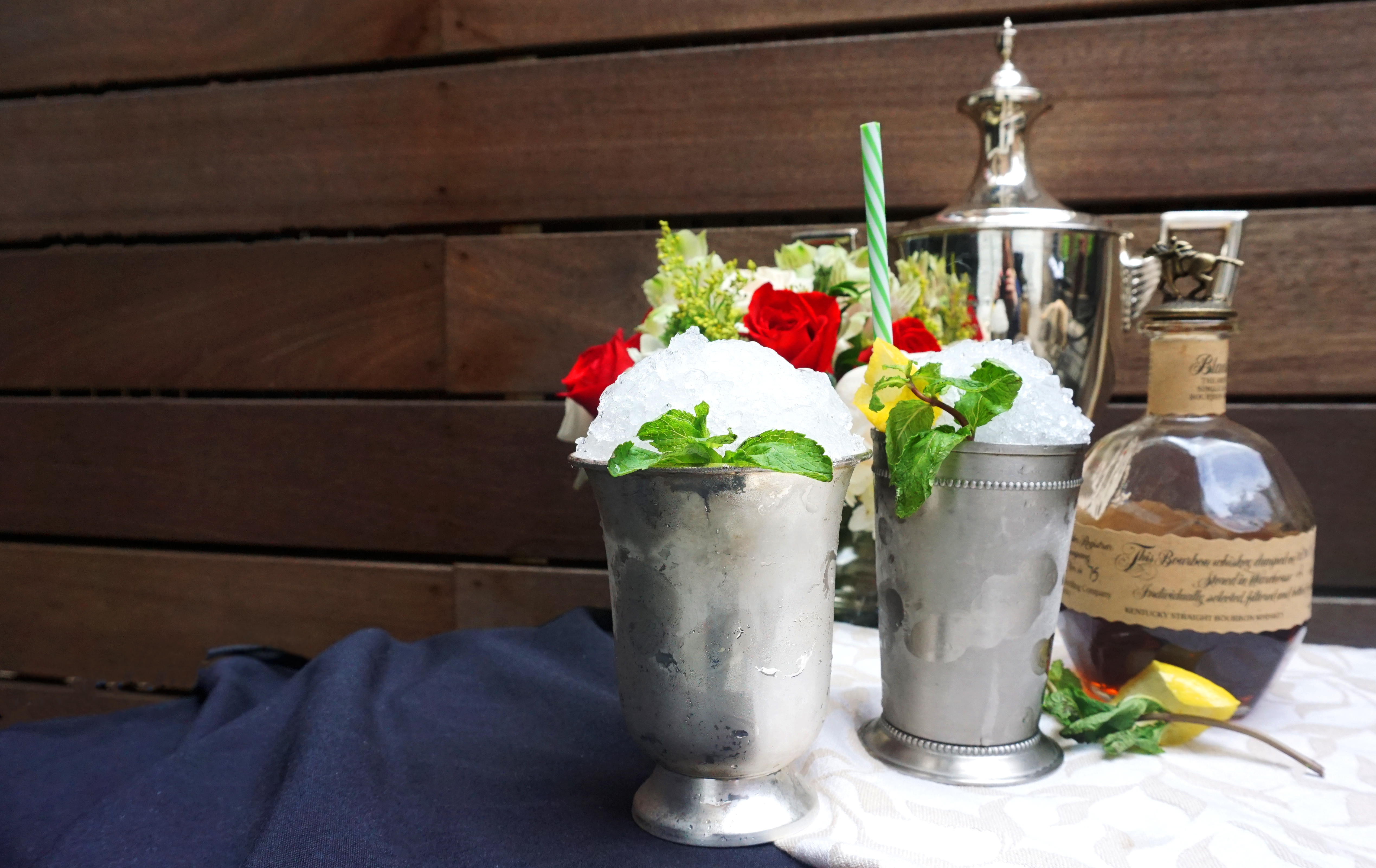 It's that time of year again! Ahem – yesterday! As you know – The Kentucky Derby holds a BIG place in our hearts as it was the weekend we picked up our Julep dog! So to celebrate, we spent yesterday drinking classic Mint Julep's and reminiscing about when our big puppy was a baby puppy!
The Mint Julep 
Ingredients: (makes one drink)
2 oz. bourbon
1 oz. simple syrup
Mint leaves
crushed ice
Method:
Put the simple syrup and about 6 mint springs into the bottom of a julep cup
Muddle for about 45 seconds to a minute
Fill the cup half way with crushed ice
Add the 2 oz. of bourbon
Fill the rest of the cup up with crushed ice to form a dome.
Garnish with a mint sprig, a lemon twist (if desired) and a straw and enjoy the deliciousness that is the classic mint julep!
Note – you do have to love Bourbon to love this one – if bourbon isn't your no.1 drink please refer to our Lady Julep cocktail which is a lighter version!! http://www.ivgreenhouse.com/the-lady-julep/