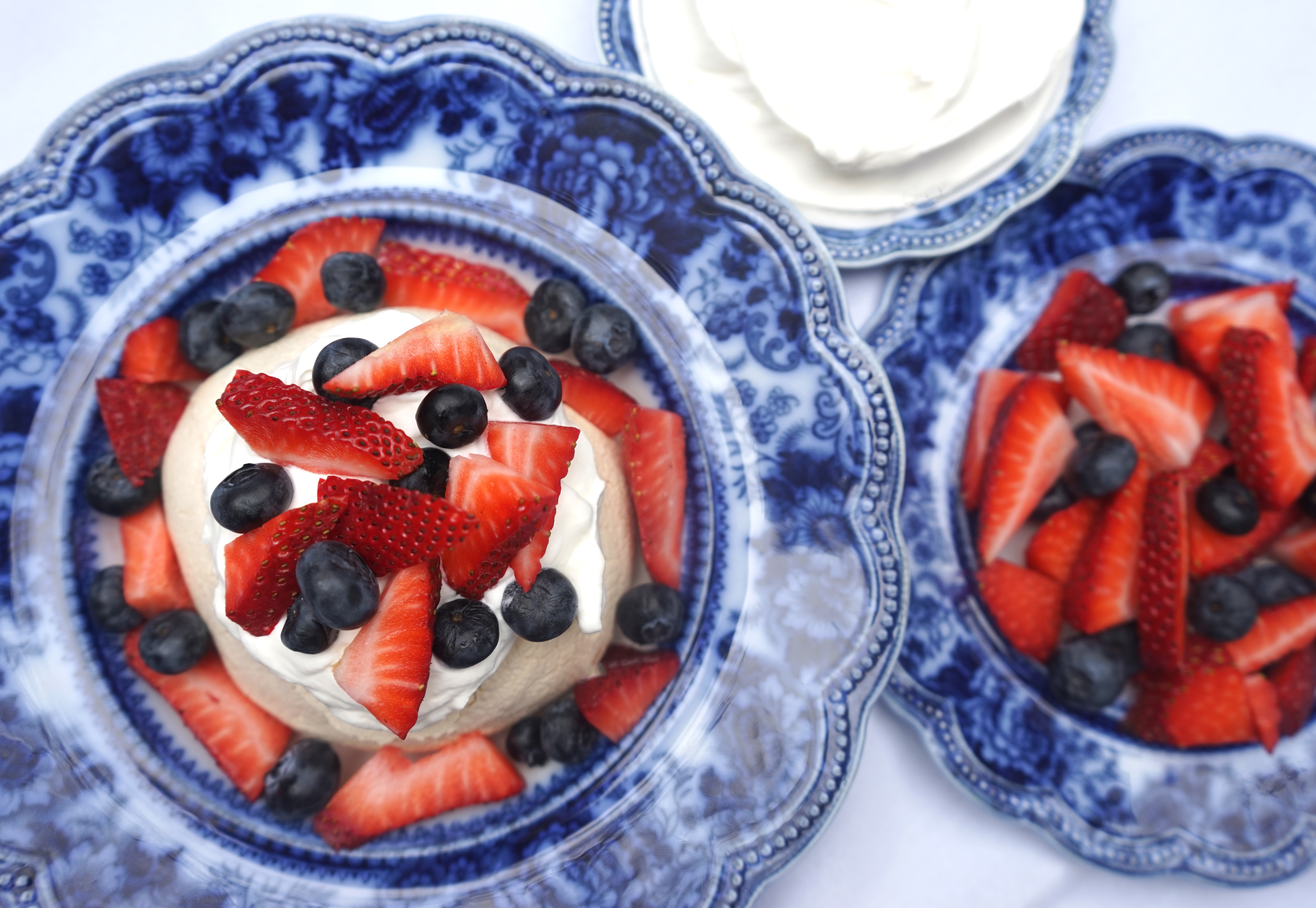 These Meringues have been known to convert non-meringue lovers into big fans! – I'm not sure if it's the small nature of them – the fluffy yet satisfyingly chewy centers or the crisp shells! (Or if they are just eating the meringue to get to the whipped cream & berry filling!!) Either way, they are a great dessert and a wonderful addition to a buffet or summer menu! They also happen to be my favorite dessert of all time!       So let me know how they go down at your next event! 
Meringues/Mini Pavlovas
Serves: 6 desserts
Prep Time – 20 mins
Cook time – 1 hour
Ingredients:
3 Large egg whites
175g sugar
0.25 tsp vanilla extract
Method:
Preheat the oven to 275 F
Whisk egg whites until they create soft peaks
Add sugar slowly whilst still whisking
Add vanilla extract and fold in
Line a baking tray (or two) and spoon the mixture into 6 rounds – you can pipe it, but it may affect the fluffy nature of the finished meringue – and if you work at it you can create pretty rose like patterns with the back of a spoon.
Bake for 1 hour.
Once ready, let the meringues cool & then whip some cream and chop some berries
Assemble the mini pavlovas & serve the beautiful little desserts.