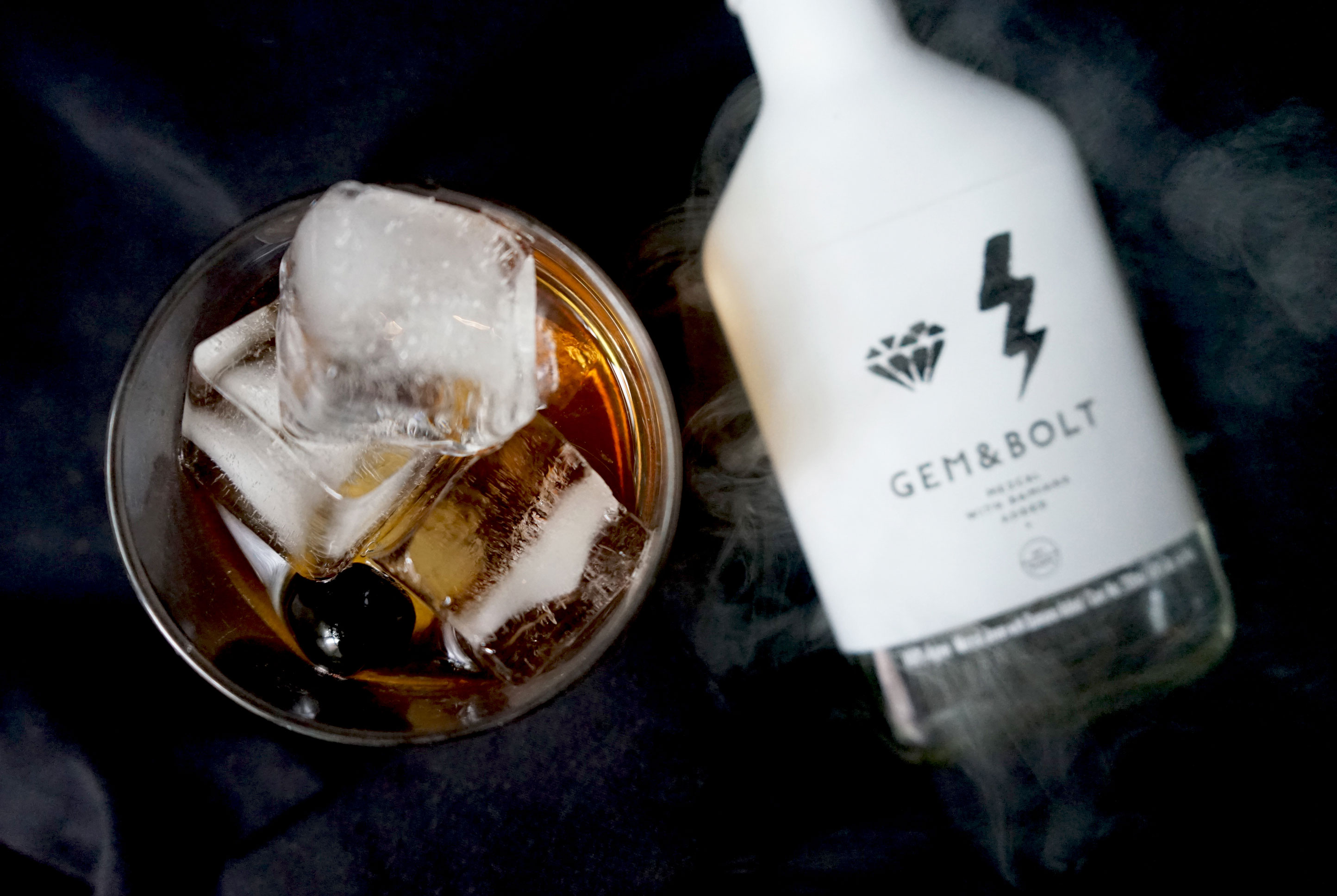 We love taking trips to our local liquor store to see whats new and to gain inspiration for new cocktail experiments, this time our store had a beautiful window display of Gem & Bolt, when reading more about it, we realized it was a brand new Mezcal infused with damiana flowers, so we had to buy some, take it home & see what it mixed well with…of course! What we came up with was this super Smokey Mezcal Manhattan – cue feelings of being transported to an old school cigar bar. Its a perfect Evening cocktail, we urge you to go out and try some!
Mezcal Manhattan
2016-07-11 13:58:39
Ingredients
1 oz. Mezcal
1 oz. Carpano Dry Vermouth
1 oz. Carpano Antica Formula vermouth
3 dashes Angostura Bitters
2 dashes Peychauds Bitters
Luxardo Cherry (plus a bar spoon full of cherry syrup)
Instructions
Put a large ice cube & all ingredients (except cherry) into a mixing glass and stir until the liquid is chilled.
Strain into a rocks glass filled with Ice
Add the luxardo cherry and a spoonful of syrup from the jar and give it a final stir.
Enjoy!
Notes
ps. the smoke in the images is just for effect! - but you'll still get that smokey aroma & taste from the liquor itself!
IVGreenhouse - Exploring Food http://www.ivgreenhouse.com/