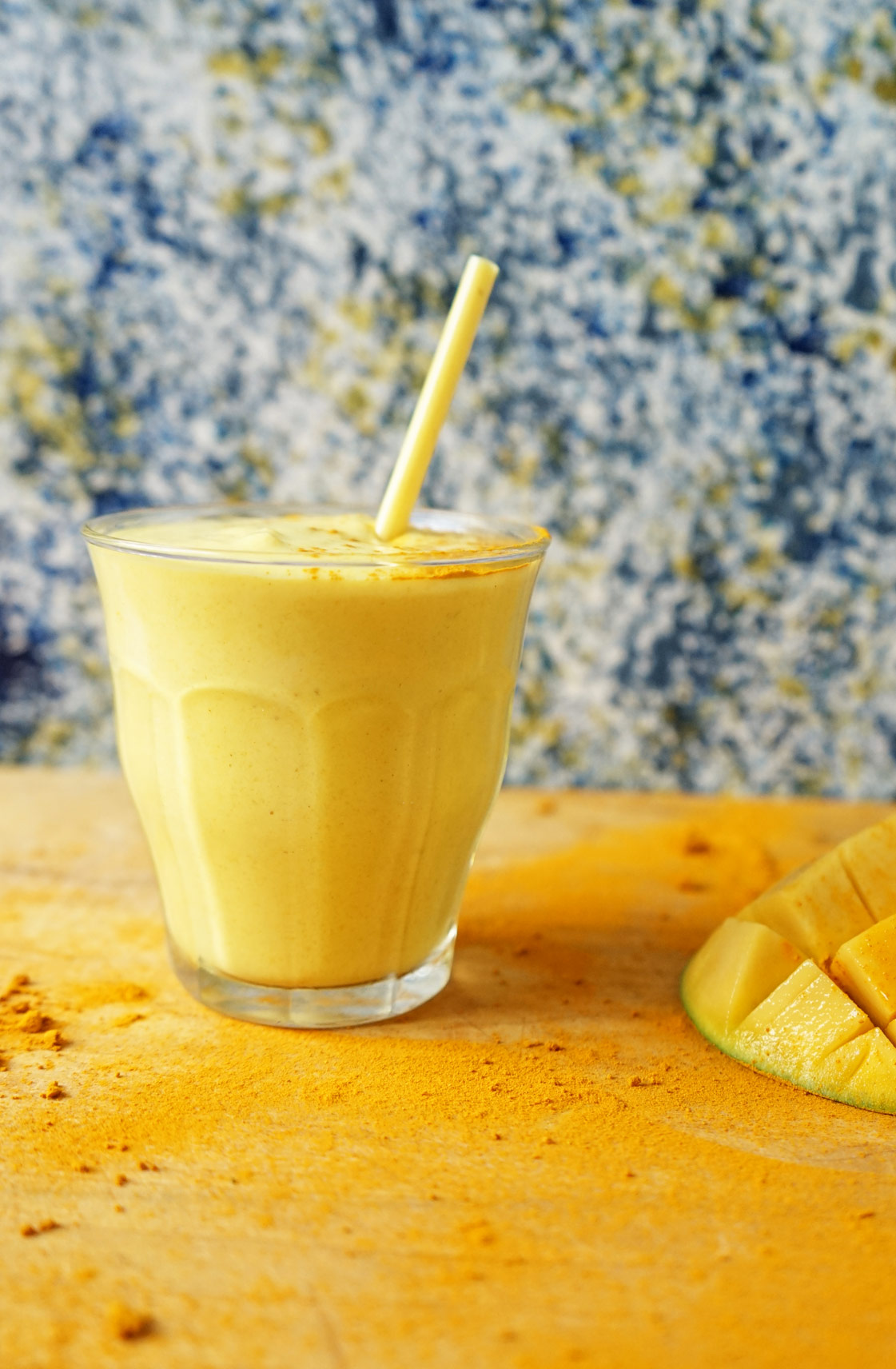 Mango, Turmeric & coconut all in ONE smoothie!!? Yes Please!!! Enter the Mango Turmeric Smoothie!
Smoothie Week – Day Four 💛
So today, we're all about the Mango. We were interested to find out that Mangoes are the most widely consumed fruit in the world! I mean, it makes total sense, we eat enough of them and we are just two people! I also used to work with a family who would buy amazing mangoes by the crate load – even weekly when they were in season! At that time we used to eat Mangoes every day – my idea of heaven! They can help improve digestion and bone health and even produce benefits for your skin and hair. What's not to love?
Putting Mango & coconut together seems like common sense to me, such an amazing tropical combination and oh, so creamy! Add a little health boosting turmeric and you have got yourself a power smoothie! Turmerics benefits are almost endless, they pretty much help every aspect of your body AND mind. Some people think Turmeric has a very strong flavor – if you are among them, maybe try halving the amount in this recipe. I absolutely love it and therefore up the amount of it in almost all of my cooking.
We hope you LOVE this one as much as we do, let us know in the comments if you try it! 💚
[amd-zlrecipe-recipe:8]