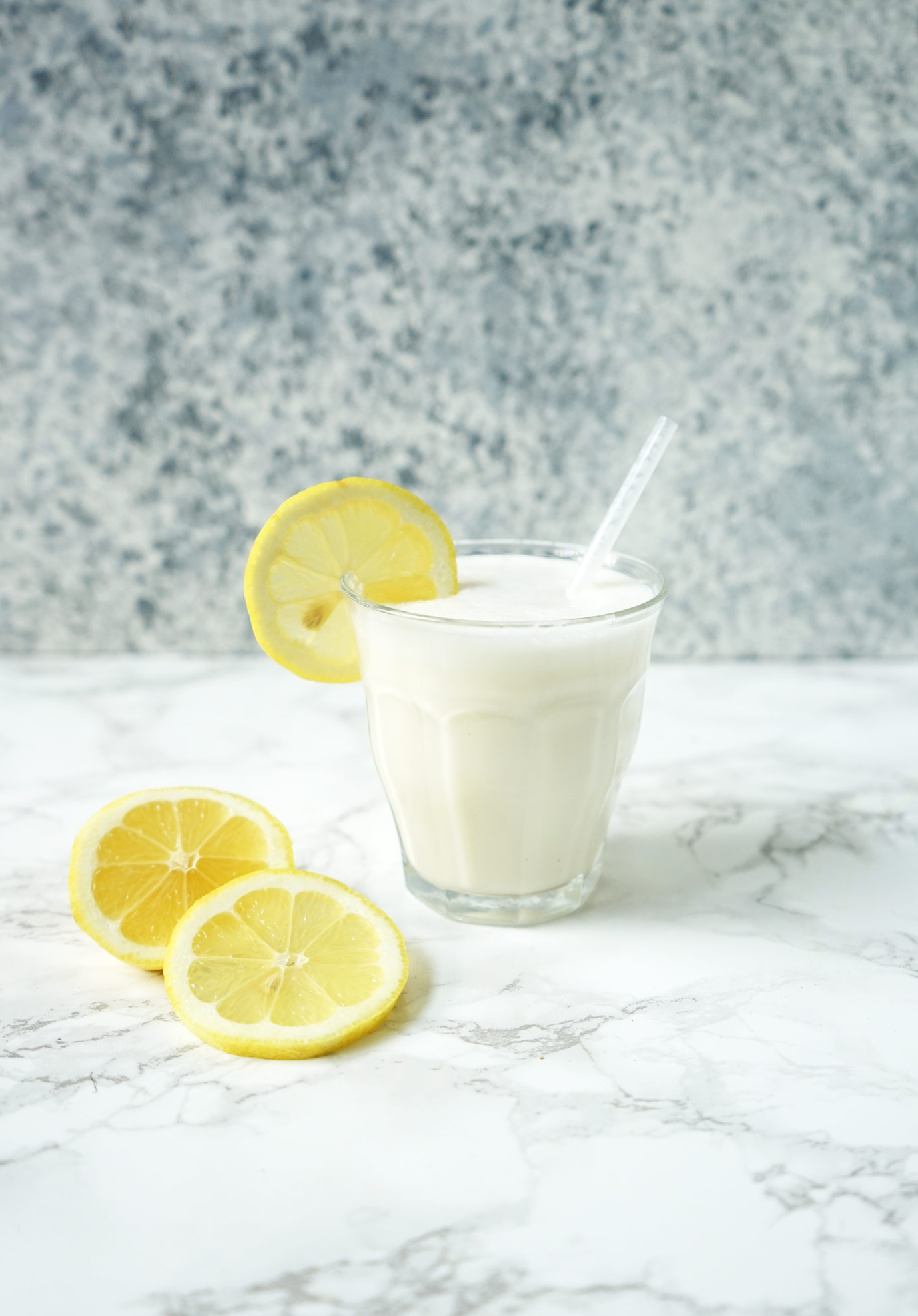 This Smoothie is a fun one! – I never really thought of creating a smoothie using lemon and vanilla before, however this Lemon Vanilla smoothie is such a treat!
Smoothie Week – Day Two 🍋🍯
This is a perfect 'first thing in the morning' smoothie. Lemons are amazing at getting your entire system ready for the day. Drinking lemon in your water is a great way to kickstart your morning routine. However, mix that lemon with some much needed calcium and a probiotic boost and you've got a Morning Smoothie worth investing your time into. Lemons have an amazing way of cleansing your liver and are full of antibacterial goodness for your body. So let's carry on this week as we started and continue the cleansing benefits of a smoothie a day!
Honey is also a probiotic and therefore this smoothie will keep your gut healthy all day and should continue to work as you eat regular foods throughout your day. Probiotics are especially important if you suffer from IBS or any similar issues, and this smoothie is full of them, so go get the ingredients and make one now! We've also added a dash of ground turmeric for added health benefits!
I personally think this smoothie tastes like a treat, It is basically an acceptable way of drinking a lemon meringue in the morning!
Let us know what you think of this smoothie and how it makes you feel! 💚
Ingredients
1 x pot of vanilla siggi's (or similar 7 oz. pot of vanilla yogurt)
1 cup frozen lemon ice cubes**
2 tbsp. honey
2 tsp. grated lemon zest
1/8 tsp. tumeric
Instructions
Put all ingredients in the blender and blend until smooth.
It works best if you put your ice cubes at the bottom
** to make lemon ice cubes, squeeze 1 lemon into a cup and pour an equal amount of water - pour this water & lemon mixture into an ice cube tray and freeze.
http://www.ivgreenhouse.com/lemon-vanilla-smoothie/