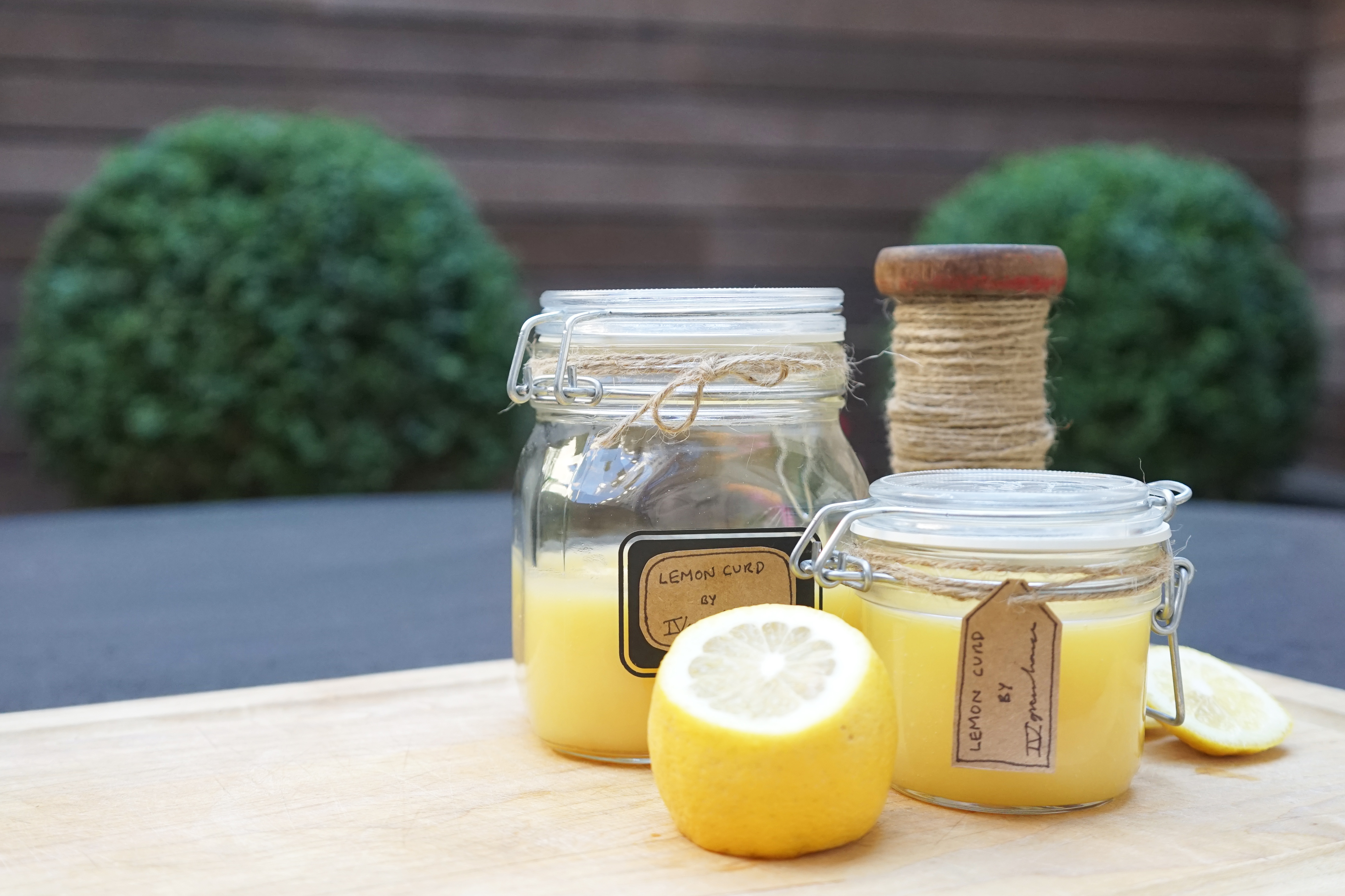 Another one of my (Naomi's) mother's famous recipes! Well in our household anyway!! Such a delicious tradition – there was almost always a jar of lemon curd in the fridge for a treat breakfast on a weekend! – Toast with butter and lemon curd is just that – a treat!! However now, learning from friends we realize that lemon curd is not only a toast accompaniment but can also be the base for a delicious lemon dessert such as mousse or a citrus tart! – this recipe can also be adapted to other citrus fruits but we have to say lemon will always be our favorite due to its tradition status! We hope you enjoy it as much as we do!!
British Lemon Curd
Equipment needed:
British Lemon Curd
2016-09-14 15:26:10
Ingredients
4 lemons (grate rind & juice all 4)
4 Eggs (Beaten)
1 stick of butter (or 110g) cut into slices
450g Sugar (or 1lb)
Instructions
Fill saucepan with approx.. 1 in. of water and bring to a simmer – place bowl on top.
Place all ingredients into the top of dual saucepan, stir until sugar dissolves
Continue heating the ingredients whilst stirring until the curd begins to thicken.
For the last ten minutes leave the curd to thicken without stirring, then go back and stir it once more.
Once at desired thickness (the longer you leave it the thicker it will be) – strain using a sieve over a glass bowl or Pyrex jug.
Pour into your chosen jars & refrigerate.
Notes
you can half this for 1 'normal' Jam jar size!
IVGreenhouse - Exploring Food http://www.ivgreenhouse.com/
Serve with Toast and butter (the way we've always had it) or use it as a base for a delicious lemon dessert such as mousse (Mix one third lemon curd with two thirds whipped cream!!).