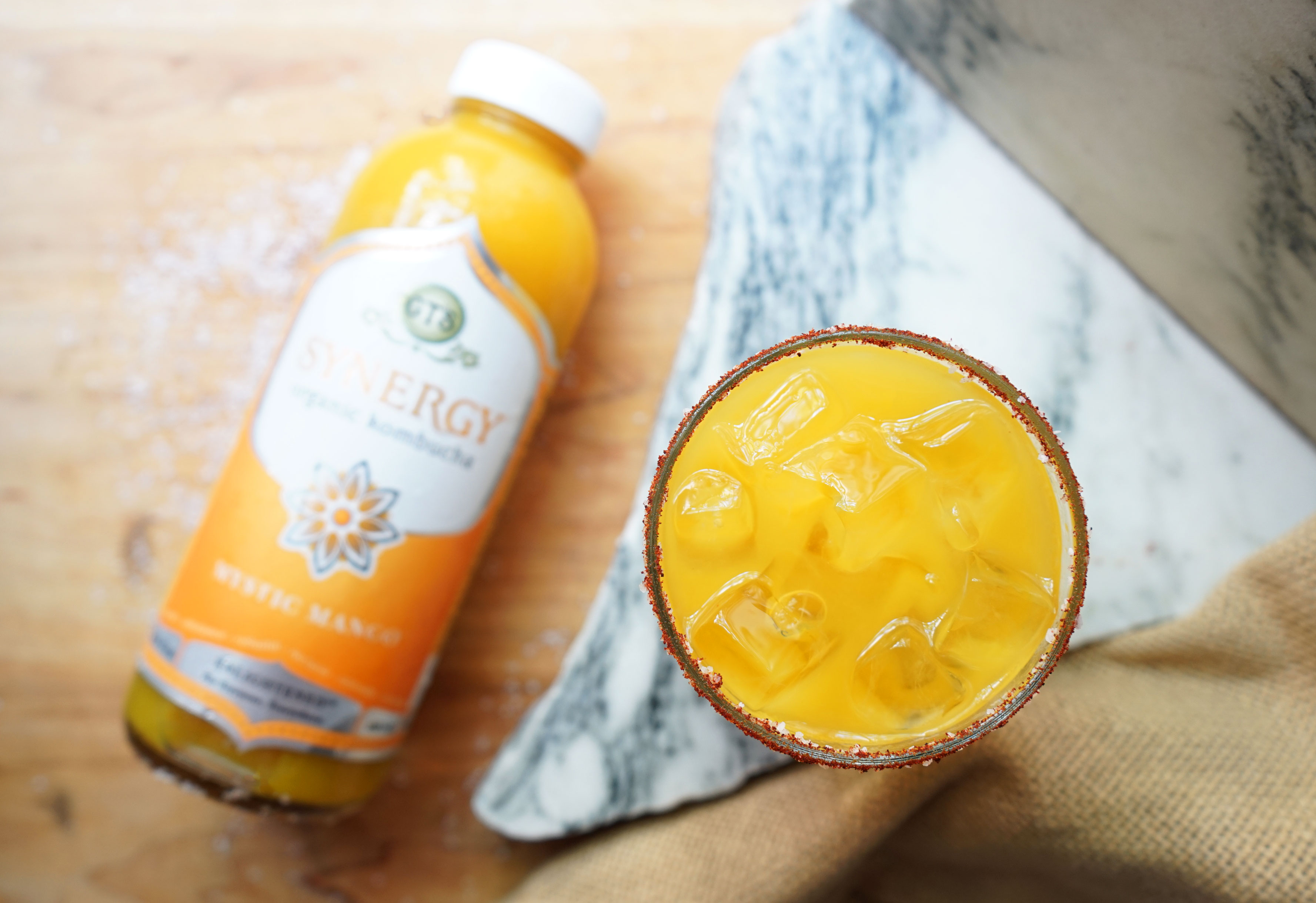 We LOVE Kombucha! Not that we would have ever found out about it if it wasn't for my sister, she had been telling me about it for probably 6 months at least, before I dared to try it. I feel like its one of those things that sounds pretty intimidating but is actually so delicious – but I will pass on her tip to you…make sure you start with the Gingerade (preferably by GT's). It will almost definitely begin a love affair you didn't even know you wanted! After sticking with the Gingerade for the first couple of weeks we started venturing into all the different flavors – some with great results (such as the Mango, Trilogy & Strawberry) and some not so great (we won't name any names!)!
Of course we started thinking about how great Kombucha would be in cocktails – so we would like to introduce the Kombucha Mangorita. This cocktail also uses one of our favorite new infusions, the Mango Habanero Tequila (Check out how to make that here: http://www.ivgreenhouse.com/july-infusions/)
Kombucha Mangorita
2016-07-19 08:20:12
For the Mango Puree
1 Mango
2 cups Ice
0.5 lime juice squeezed
For the Mix
2 oz. Infused mango Habanero Tequila
GT's Mystic Mango kombucha
Ice
Spicy Salt for the Rim (We use Salt, Cayenne & paprika)
Instructions
Make the mango puree by putting ingredients into a blender and blending until smooth (This will make enough puree for a few rounds!)
Rim your chosen rocks glass with your spicy salt
Add 2 oz. Infused tequila
Add 1 tbsp Mango puree (or two heaped bar spoons)
Stir to combine
Fill with ice, stir again
Top with kombucha and give it one final stir
Sit back and Enjoy your summery sensation!
IVGreenhouse - Exploring Food http://www.ivgreenhouse.com/