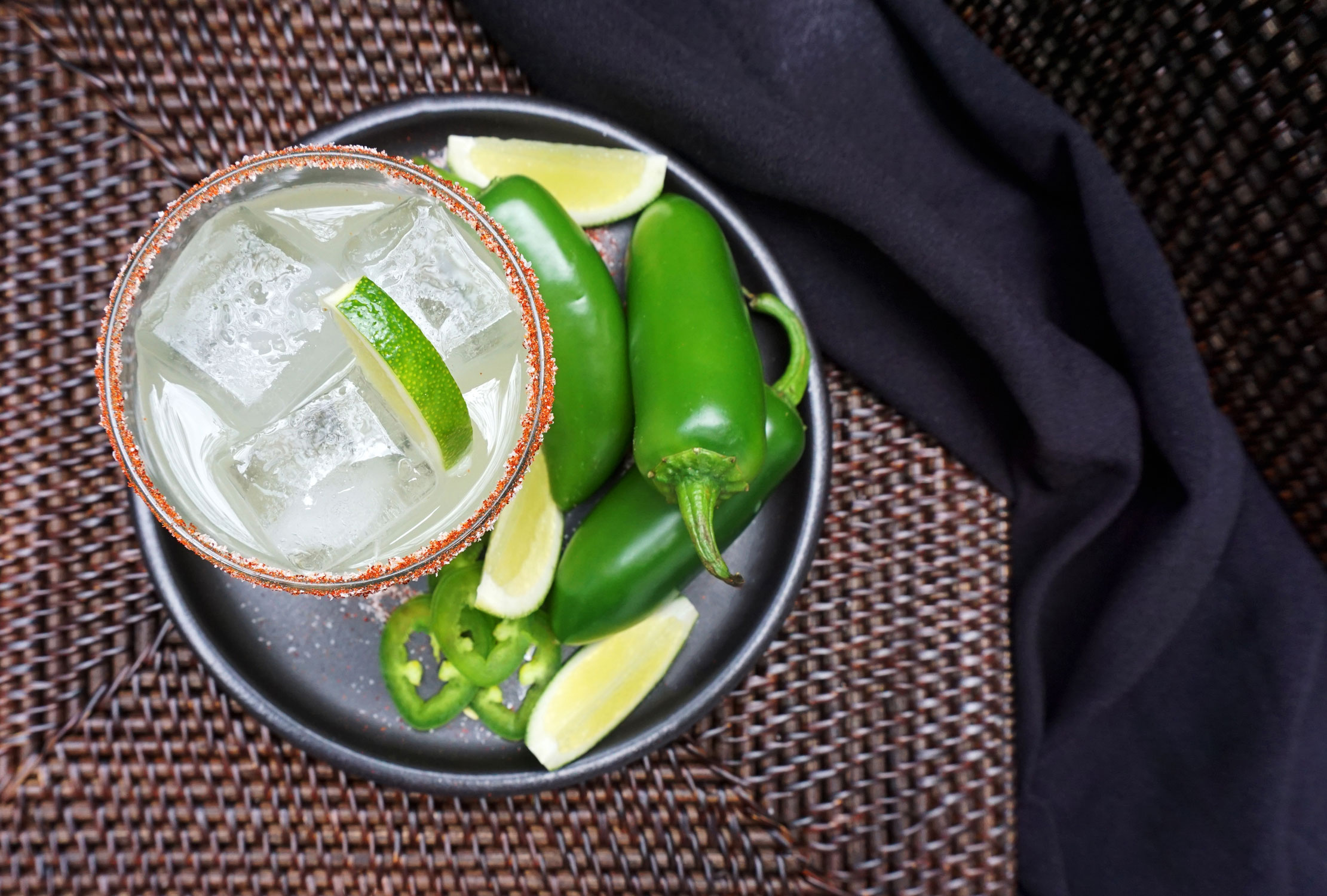 We're hoping this warm weather is finally here to stay – but if not, this Jalapeño Margarita will certainly warm you up!! It is light enough to be refreshing but has a warming kick to it that will ensure you keep wanting more! Margaritas are a favorite for us, they remind us of our first summer together when we were always experimenting with all sorts of margarita recipes! We couldn't love tequila more!
Let us know your thoughts on our spicy margarita recipe!!
Jalapeno Margarita
Ingredients:
2 oz. Tanteo Jalapeno Tequila
0.5 oz Grand Marnier
0.5 sour mix (we use sun ripe)
dash of roses lime
3 lime wedges
Method:
Fill Shaker with ice
Put all ingredients into shaker & shake vigorously for 30 seconds
Rim your glass with Spicy Salt (recipe below) & fill with ice
Strain over your ice filled rocks glass
Garnish with a lime wedge and a jalapeño slice if desired!
NOTE: If you prefer a spicier spicy margarita, add a couple slices of jalapeño to the shaker before shaking!
Spicy Salt Recipe:
1 tsp Paprika
0.5 tsp cayenne pepper
2 tsp salt

Mix together on a plate ready to rim your glasses with.