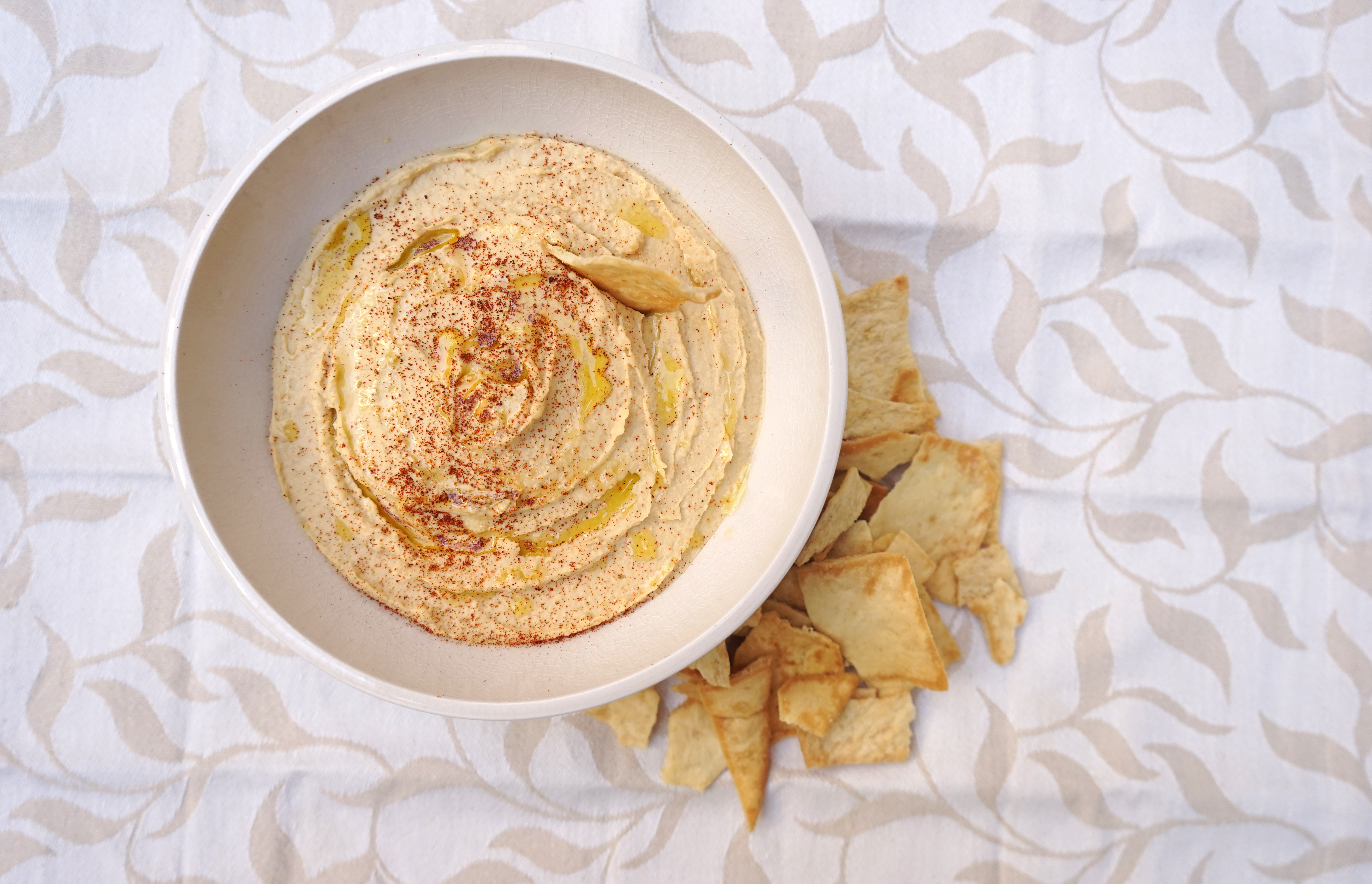 Hummus is one of our favorite dips, but when buying store bought it is always hard to find one that is delicious and uses fresh ingredients – most hummus containers have so many ingredients we can't even pronounce.
Perfect solution – make your own at home! It is so quick, easy & cheap! Buying the ready to use canned chickpeas makes this a side dish or starter that you can whip up in 15 minutes flat.
Read below to see our recipe!
Homemade Hummus
Prep Time: 15 minutes
Ingredients:
1 Can of Chickpeas – 15oz (also known as Garbanzo beans)
0.25 cup of Fresh lemon Juice
0.25 cup of Tahini Paste
1 small garlic clove, crushed.
2 tbsp Olive Oil
1 tsp Salt
0.5 tsp Ground Cumin
0.25 tsp Paprika (if you don't like spice you don't have to add this)
2-3 tbsp water
Method:
Place the lemon juice & tahini paste in a blender/food processer and turn on for two minutes – make sure to scrape the sides half way through.
Add the olive oil, salt, cumin, paprika & crushed garlic into the blender and turn on for another two minutes.
Drain the chickpeas and rinse with cold water (to make it easy, use a colander or sieve under the cold tap) add the chickpeas into the blender and turn on for another two minutes.
Add in water a tbsp. at a time to create the consistency that you desire.
Spoon hummus into a serving bowl of your choice & garnish with a drizzle of olive oil and a sprinkle of paprika.
Serve with crudité or pita chips, whichever you prefer or have at the time!