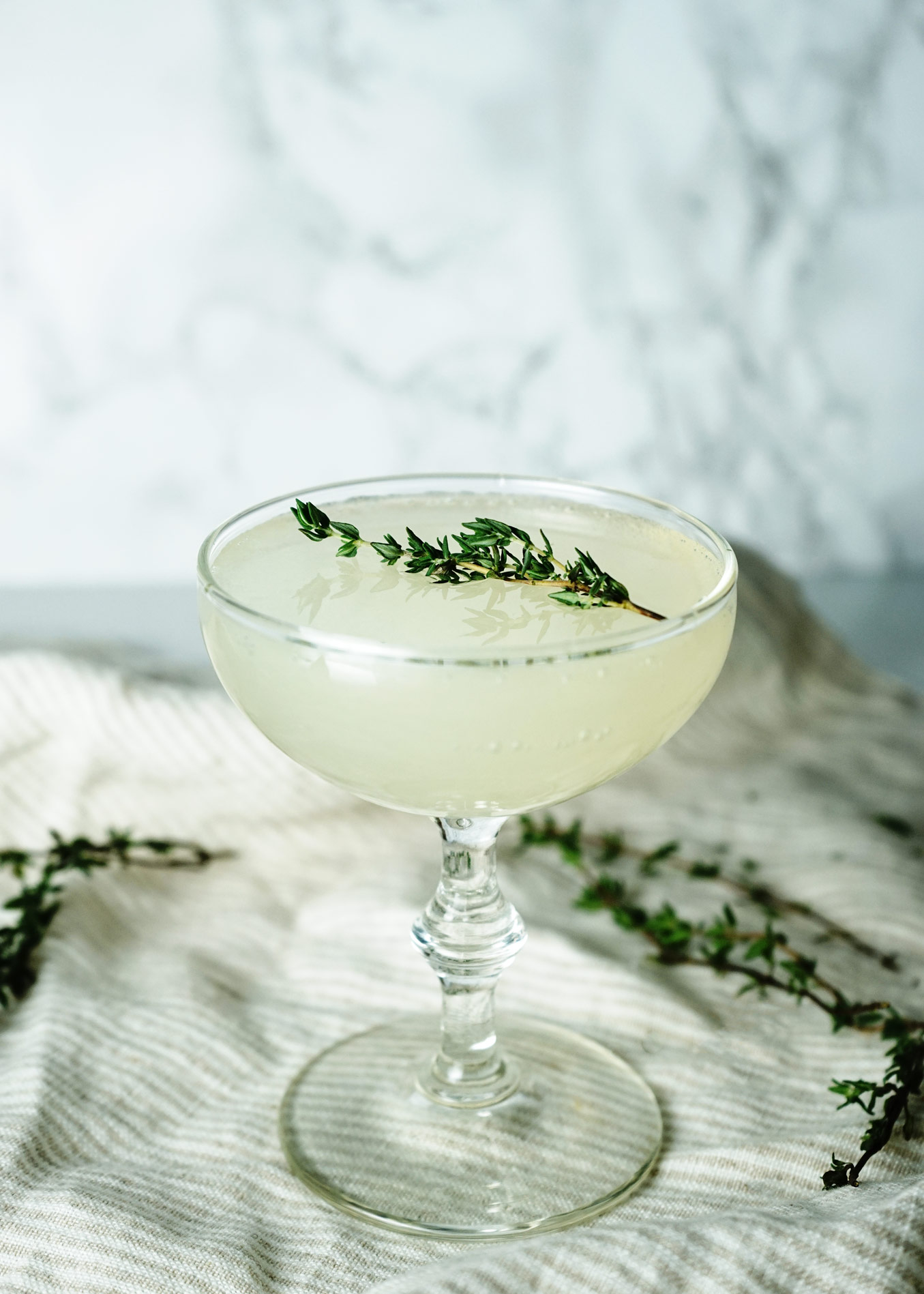 So, the inspiration for this cocktail came from a trip to Papersource! Whilst browsing for cards and gifts in one of my favorite shops, I came across a beautiful bottle of honey. It just so happened that we had run out due to all of the Hot Toddy's and Hot Lemon & Honey drinks we've been drinking to get over these nasty colds. So I picked a bottle up and added it to my other items. I began to look at the bottle properly and one of the staff came over and explained to me what the Bee Cause Project was and what great work it was doing.
They plan to "stimulate curiosity in young people about the importance of honey bees in our lives and the need to understand and embrace them and to care about their well-being through the installation of bee hives in 1,000 schools." – The Bee Cause Website
So, if you need to refill your honey jar, I urge you to check out The Bee Cause Project and do something good for the planet whilst you enjoy your honey!
Now, onto the cocktail! I feel that Lemon & Thyme are a natural partnership and then with the addition of gin and honey, you've got yourself a delicious sipping cocktail. Let us know what you think of this flavor combination in the comments!!
Honey, It's Thyme for Gin
2017-01-15 17:22:29
Serves 1
Ingredients
1.5 oz. Gin
1/8 oz. Honey
Half a lemon - squeezed
Thyme Sprig
For Garnish
A Thyme Sprig
Instructions
Put all ingredients in a shaker and fill with Ice
Shake
Strain out into a chilled coupe glass or similar
Garnish with a Thyme sprig
Enjoy!
IVGreenhouse - Exploring Food http://www.ivgreenhouse.com/