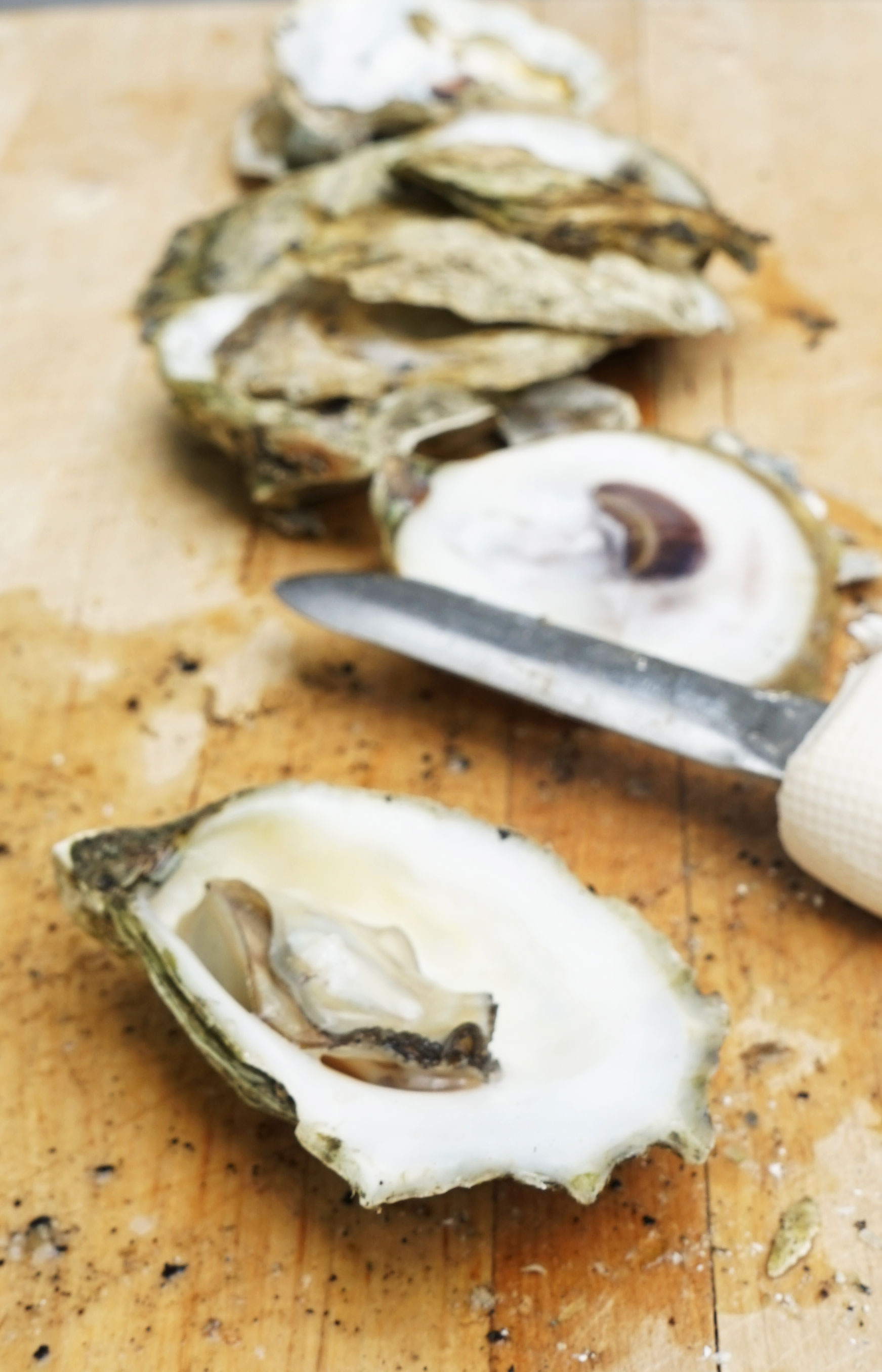 So, lets talk about Grilled Oysters! They are delicious, but for us, they are almost more about the experience – grilled oysters to us mean family! When we go home to Virginia, grilling oysters in the summertime is a must, and you know whats even better? … The way everyone can be involved. It's not a one person cooking and everyone else eating kinda evening, its an everyone cooking & everyone eating all at once kinda evening! The other thing about going home to Virginia is how everyone seems to know before you know that you're coming home – so every night is a party (with amazing food & drink of course!!)
Recently we've been spending a lot of time at the beach here in New York too, so we've been having our own little grilled oyster afternoons/evenings and they couldn't be more wonderful! .. Read on to see our suggestions for grilling your own oysters & be sure to let us know if you have some other favorite variations!!
So, Let's start with showing you a snippet of a Virginia Grilled Oyster Evening…(The reason it is so dark is because they other thing about going home is that we all have so much fun catching up that dinner always ends up being at about 10pm – which suits us just fine!)
All we know about Grilled Oysters we learnt from our family in VA!
Now, let's move onto the Beach here in New York where its a little easier to see the process…
So as you can see, grilling oysters is a fun process & a simple one too, this is how we do it:
Get your grill nice and hot – it doesn't matter if its gas or coals, coals do cook them faster though!
Place a stick of salted butter in a cast iron skillet on the grill too.
Place as many oysters as will fit on your grill onto it and listen for the 'pop' of the oyster – its the sign they are ready to be shucked!
Shuck your oysters with a shucking knife and roll the oyster out into your pan of melted butter thats also sitting on the grill
Get your saltines ready and scoop your buttery grilled oysters out onto a cracker and enjoy one at a time!!
Relax and enjoy your family & friends!
Even better if you finish the evening with a sunset like this one: