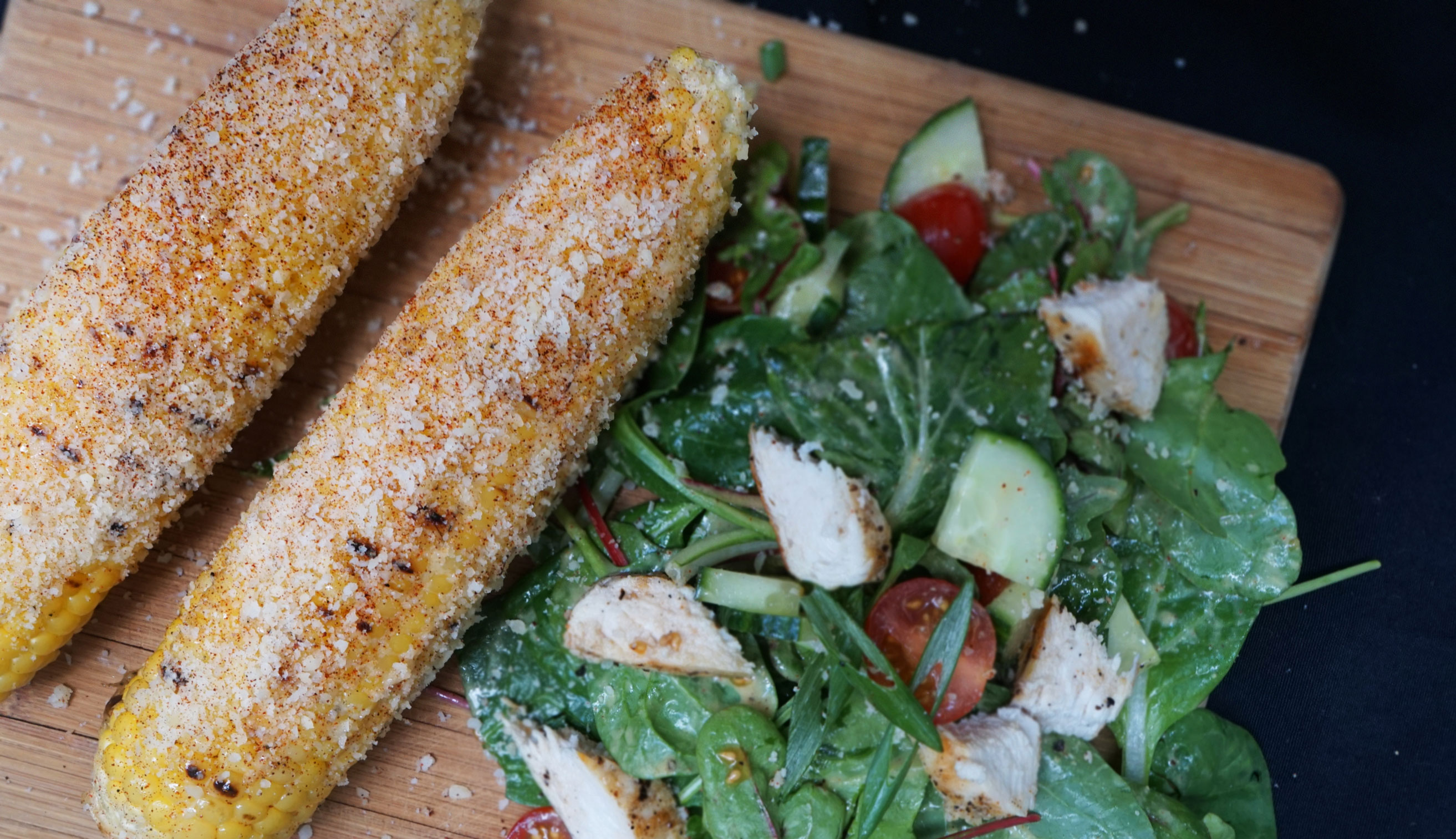 Street Fairs! – One of my absolute FAVORITE things about living in New York City. Almost every weekend, we are walking somewhere and accidentally stumble into a Street Fair – all the delicious smells & unique gifts and interesting foods on offer always amaze us and we have to try everything – naturally! One of the first things I tried and LOVED was grilled corn, lightly brushed with mayo and sprinkled with parmesan & paprika or a spicier mix of spices if we were feeling daring! – It has this satisfyingly chewy texture and it seems to bring out the sweeter side of the corn. Let us know how you find it!!
Grilled Corn
2016-06-06 14:40:43
Serves 4
Ingredients
4 Corn on the cob - Stripped of all leaves
1 cup Grated Parmesan Cheese (Approx.)
4 tbsp of mayo
2 tbsp Paprika
Instructions
Preheat & season your griddle or grill with oil
Once it begins smoking add your corn on the cob - grilling corn takes longer than you think - between 10-15 minutes, but you must watch it and keep turning with tongs so that one area is not charred while the other is sitting uncooked.
Once it has even char marks and has turned slightly translucent and dark yellow its ready for the next step!
Take your corn off the griddle or grill & brush lightly with mayo (you can use butter but it will affect the taste slightly from the street fair taste!)
Sprinkle heavily with parmesan & lightly with paprika
Serve as a side dish on grill night or with Salad for lunch!
IVGreenhouse - Exploring Food http://www.ivgreenhouse.com/