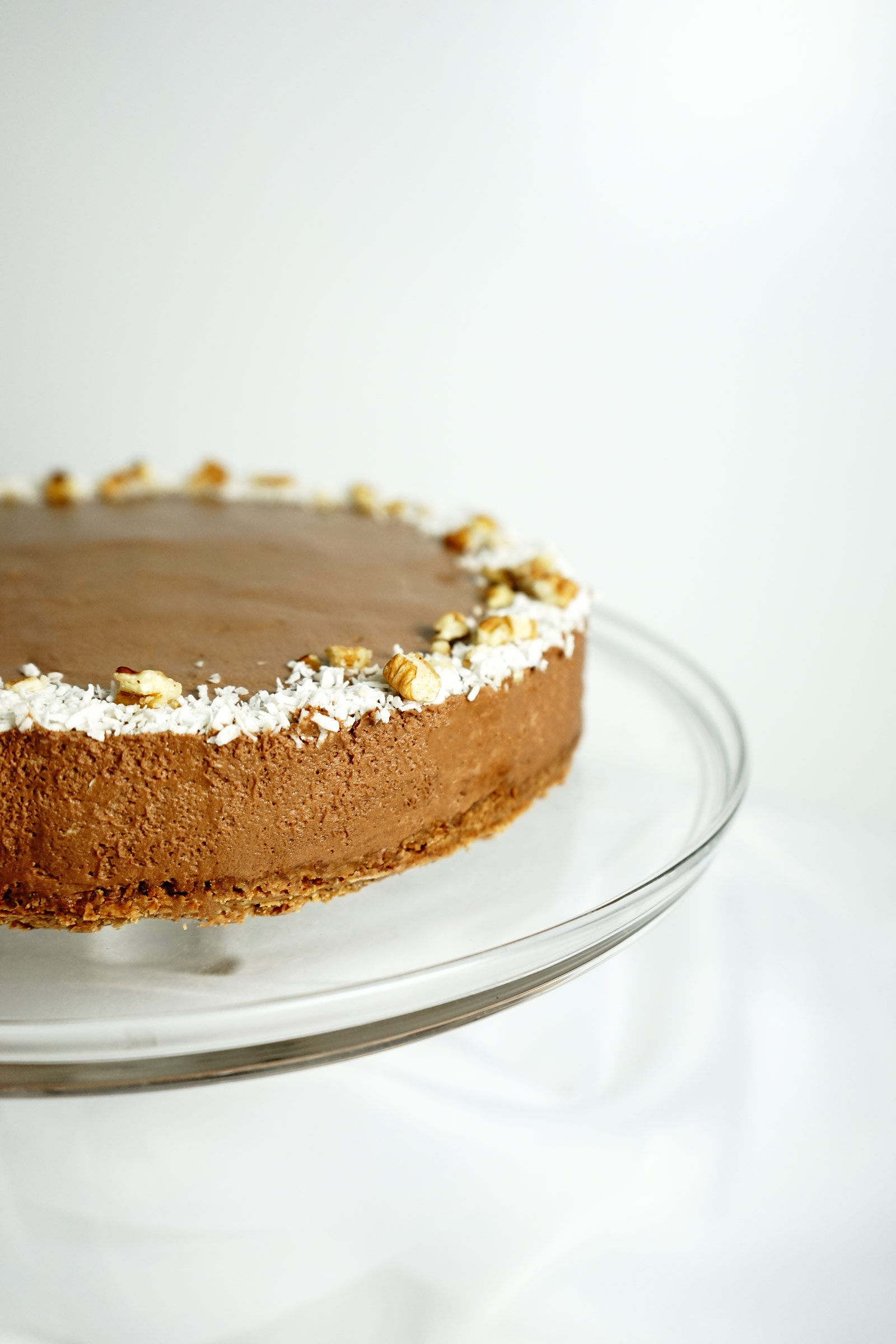 Hiiiii! So It is Sunday and I have the BEST news..I am at home home! 😍
I am sure everyone agrees, you have many 'homes' throughout your life, currently I have three. I have New York, which is my home – my first home with my own family, Allen, Julep & Pimms. Also I have Fredericksburg – Allen's childhood home which is now my home too with the Green family, and then there is what I call, home home. Home home is back in England at my childhood home in Lincolnshire. I am currently at home home and it feels just wonderful! It has been well over a year since my last visit and my goodness how much I have missed it and everyone. I can't even describe the feeling, but I am sure some of you have the same feelings as me, if you've moved to another country, state, city, town, village or county – that going home is of a completely different feeling now.
So, to celebrate, I have made something that reminds me of my sister, Sophie (who just turned 30 this week!!) We always made chocolate mousse together from one of Jamie Oliver's many amazing recipe books! I, to this day, believe this is the BEST chocolate mousse recipe I have ever made/tasted or had anywhere. I think it has a lot to do with the Amaretto…😋. Sophie and I used to make this for any special occasion, which sometimes was just because we wanted to!! We usually have it on its own served in individual glasses.
This time, I decided to try my hand at making it into a cake, so this Chocolate Mousse cake was born. The Pecan Coconut Crust is just delicious and a perfect balance that is not too sweet and goes so well with the richness of the mousse. This cake has gone down VERY well with my family.
What is also great about this recipe is you can separate the two parts – you can enjoy the crust as a base for your favorite cheesecake or something similar and/or you can prepare just the mousse part and spoon into glasses! (It is also GF!)
Now I am going to get back to enjoying time with my family…Let me know how you like to serve your chocolate mousse!! 💚
Chocolate Mousse Cake with Coconut Pecan Crust
2017-01-23 16:43:05
Serves 8
For the Crust
1 cup pecans
1 cup shredded coconut
2 tbsp. coconut sugar
0.5 tsp. salt
2 tbsp. coconut oil (melted)
For the Mousse
225g Dark Chocolate (in pieces)
70g butter (in pieces)
350 ml. heavy cream
2 large eggs
2 tbsp. honey
2 tbsp. Amaretto
For the Garnish
Shredded coconut
smashed pecans
20g dark chocolate melted
For the Crust
Preheat your oven to 325 F
Wrap the bottom of a 9 inch spring form tin with foil
Put the pecans in the food processor and blend until you get a corse crumb
Add in the coconut, sugar and salt and blend until combined
Empty out into the foil lined tin and add the melted oil - stir to combine
Press firmly down into all edges and create an even layer
Place in the oven for 12-15 minutes
Once done, remove and place in the fridge to cool while you prepare your mousse
For the Mousse
Melt the chocolate and butter together in a dual saucepan (a bowl over a simmering pan of water)
Whilst that is melting, whip the cream in the kitchen aid or by hand until soft peaks form.
Ina another bowl, whisk together the honey & eggs until light and bubbly.
Add the Amaretto to the honey and eggs, then add the melted chocolate & the whipped cream, be careful to fold it in gently so you don't loose too much air!
Remove your cooled crust from the fridge and spoon out your mousse onto it - then, using an offset spatula, smooth out the mousse until a smooth top forms.
Then garnish with shredded coconut and pecans
Let this cool in the fridge for an hour or so and then drizzle the melted chocolate
Slice and serve!
Notes
You can also mix and match this mousse and crust recipe to have them on their own or with different toppings!
IVGreenhouse - Exploring Food http://www.ivgreenhouse.com/