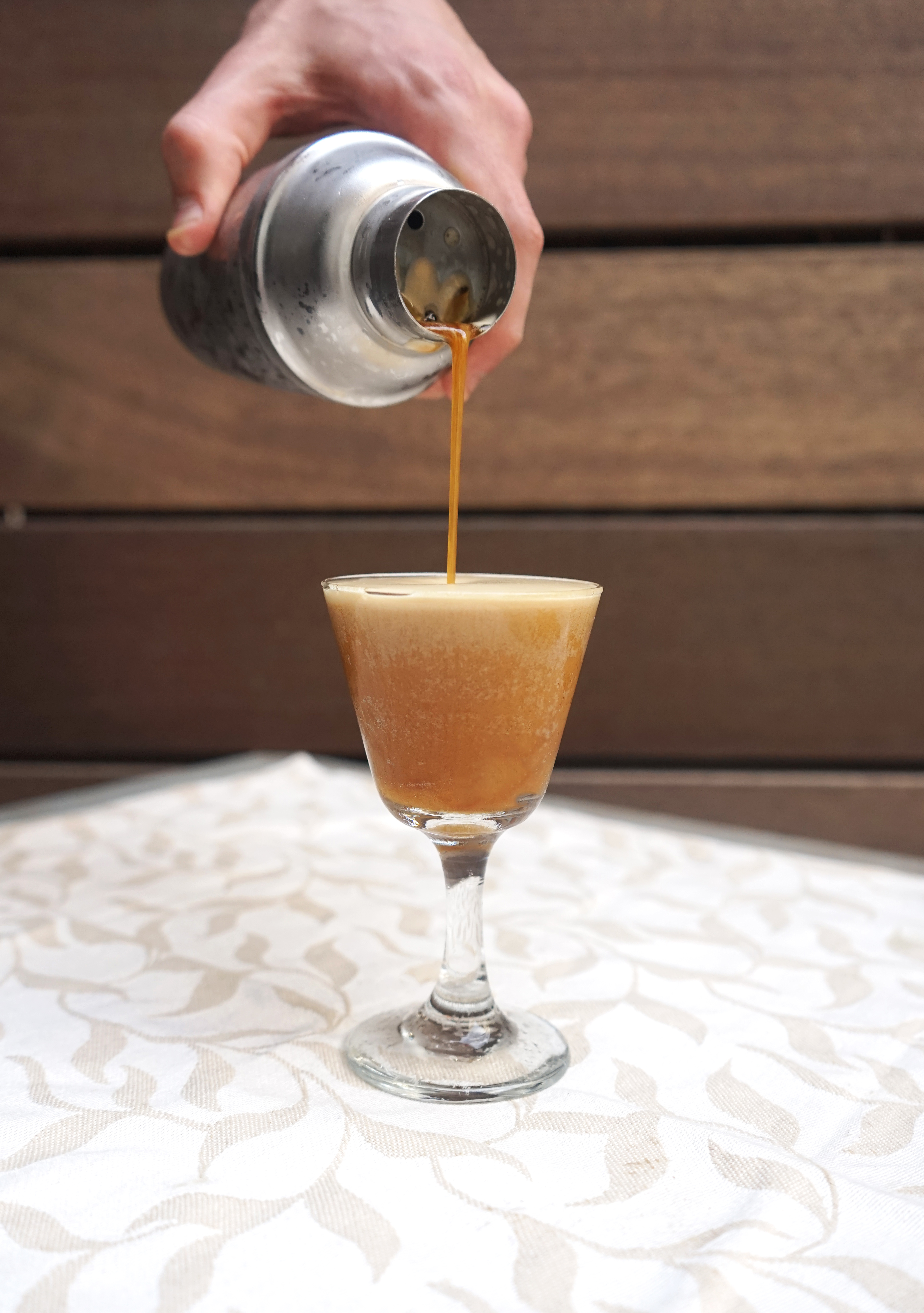 Espresso's are needed on Monday's – that's for sure! We hope you enjoy the smoothness of this martini – and also the nice boost it gives you at the end.
Here's to a Monday Martini kinda day!
Cheers!
Espresso Martini
Ingredients:
2 oz vodka (we used Grey Goose)
1.5 oz coffee liquor (we used kaluha)
1 oz (shot) Espresso (we used Nespresso Arpeggio)
Ice
Chocolate shavings (we used Lindt touch of sea salt & a peeler!)
Method:
Put all ingredients into an empty mart shaker
Fill the shaker to the top with ice
Shake vigorously – the better you shake – the more intense the foam head will be
Strain into chilled martini glass
Garnish with chocolate shavings or coffee beans!
Note: If you like your coffee sweeter – add a dash of Creme de Cacao (white)