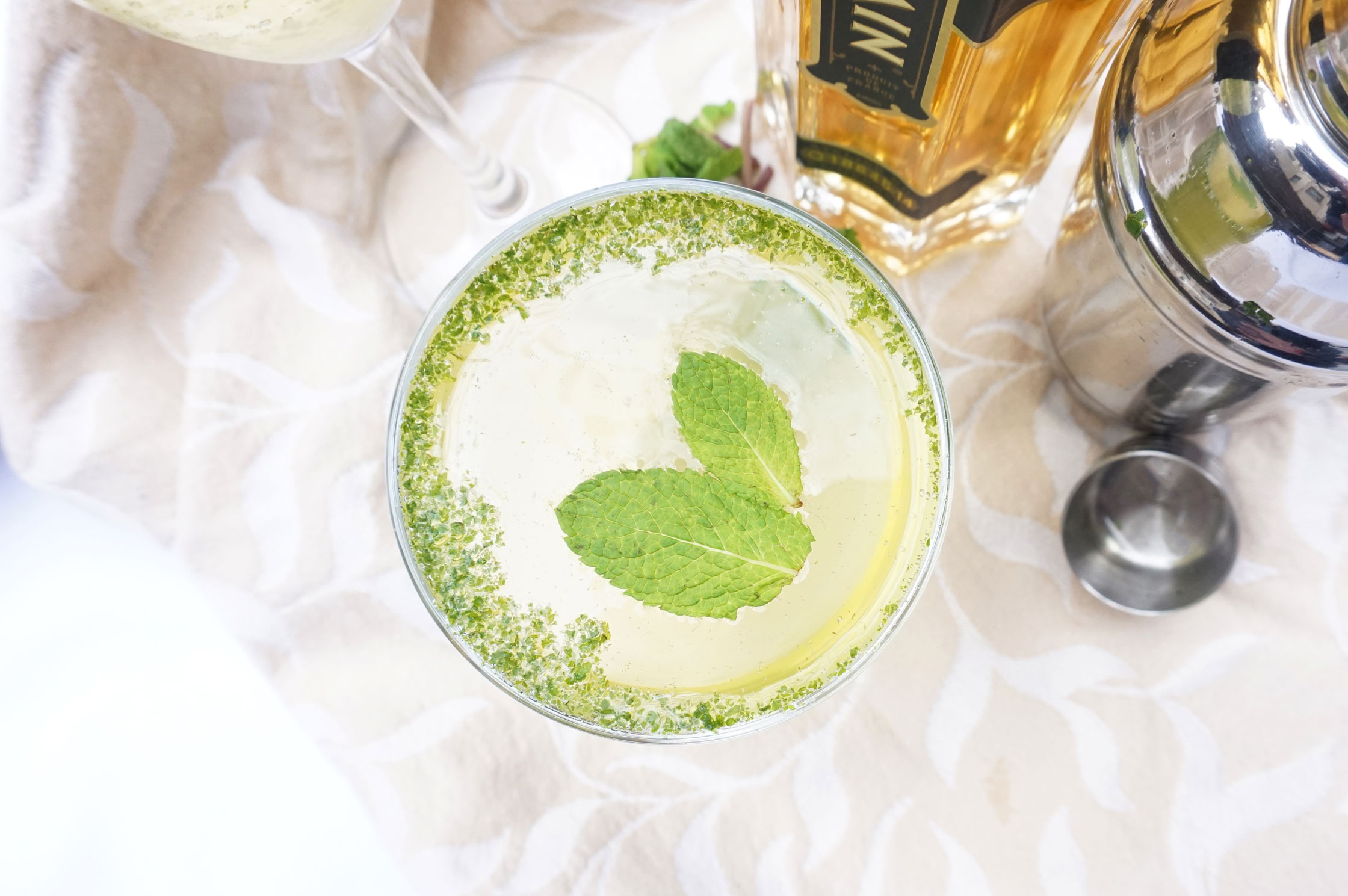 Three of my favorite things make up this recipe! St. Germain, Bubbly & Mint – It doesn't get better than this, for me! I had a cocktail like this one out for dinner one night and I was blown away! I obviously had to order another! Now, we make our own which is better on so many levels – we get to tailor it to our taste buds and its cheaper than buying cocktails by the glass in NYC! We urge you to try this one tonight or at your next girl's night or event!!
Elderflower Fizz
Ingredients: (Makes one champagne flute)
St. Germain Elderflower
Prosecco or Champagne (We'll call it bubbly!)
Mint Leaves
Method:
Fill a martini shaker with ice
Add 1 oz. St. Germain & approx. 6 mint leaves
Shake vigorously for 30 seconds
Strain into a champagne flute (or preferred glass!)
Top with bubbly & garnish with a mint leaf or two!
Voila! Delicious!