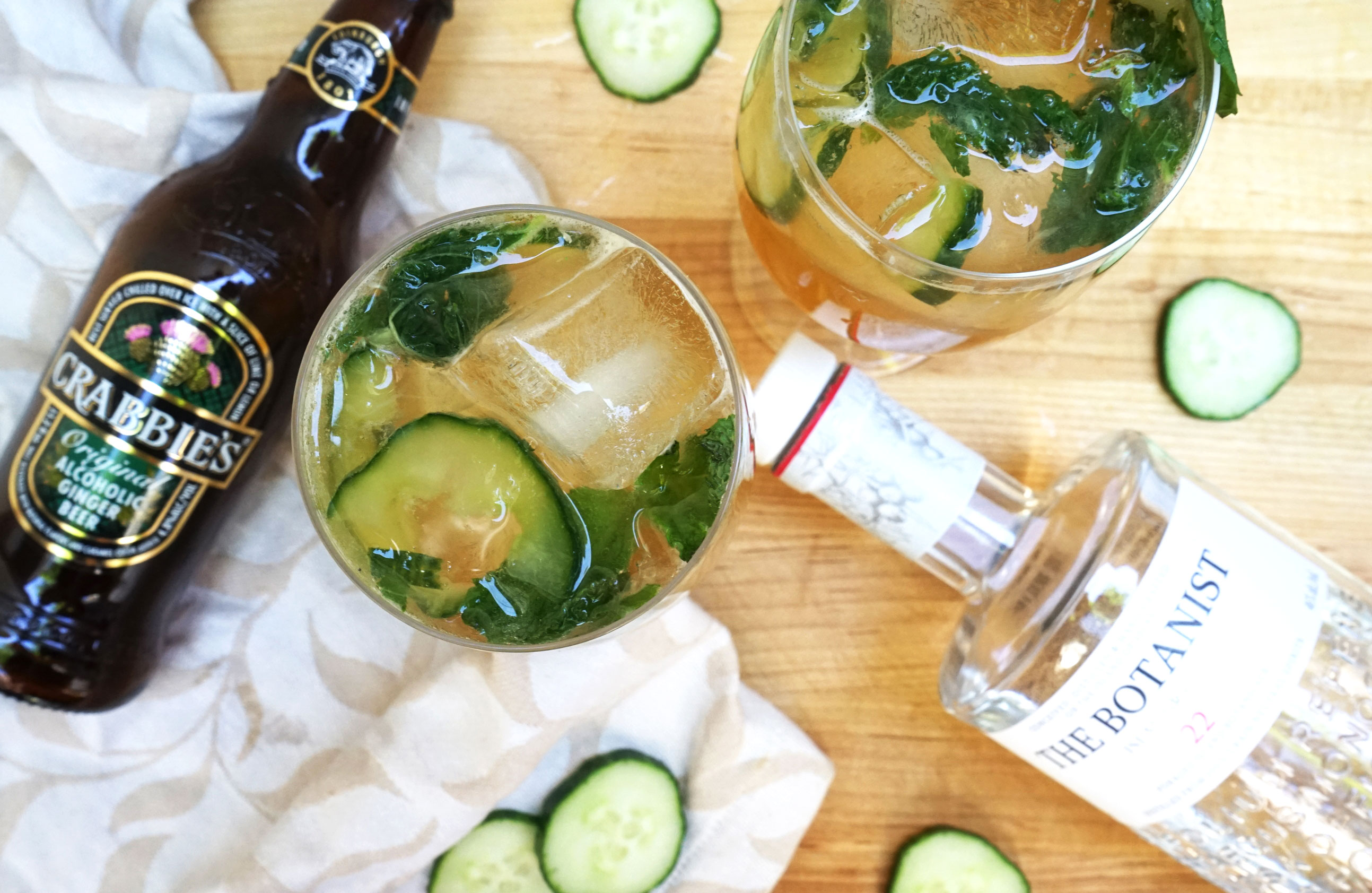 We don't think there is much better than Crabbies Alcoholic Ginger Beer. Especially when you mix that ginger beer with ingredients as refreshing as Cucumber, Mint, Lime & Gin! This cocktail is an adaptation from the Shake Cocktail book by Eric Prum & Josh Williams – written in Brooklyn. We got this book a few Christmases ago from our Cousin and his wife and we pretty much spent the whole holiday making new cocktails from the book. The Cucumber Rickey has to be a summer favorite though!! So refreshing and delicious! Let us know how it is on your next day off!
Cucumber Rickey
2016-06-10 14:41:49
Serves 2
Ingredients
6 slices cucumber (+2 extra for Garnish)
Half a cup of Mint Leaves (+2 sprigs for garnish)
1 shot of Lime Juice
1 Bottle of Crabbies Alcoholic Ginger Beer
4 shots Gin
Ice
Instructions
Muddle the cucumber, mint & lime juice in the bottom of a shaker
Add the Gin
Fill with ice to just above the liquid line
Shake vigorously for 20 seconds
Strain over Ice into glasses (approx. 16.oz in size)
Finish off with crabbies Alcoholic Ginger beer
Garnish with a cucumber slice & a mint sprig!
ENJOY!
Adapted from Shake - A New Perspective on Cocktails
IVGreenhouse - Exploring Food http://www.ivgreenhouse.com/