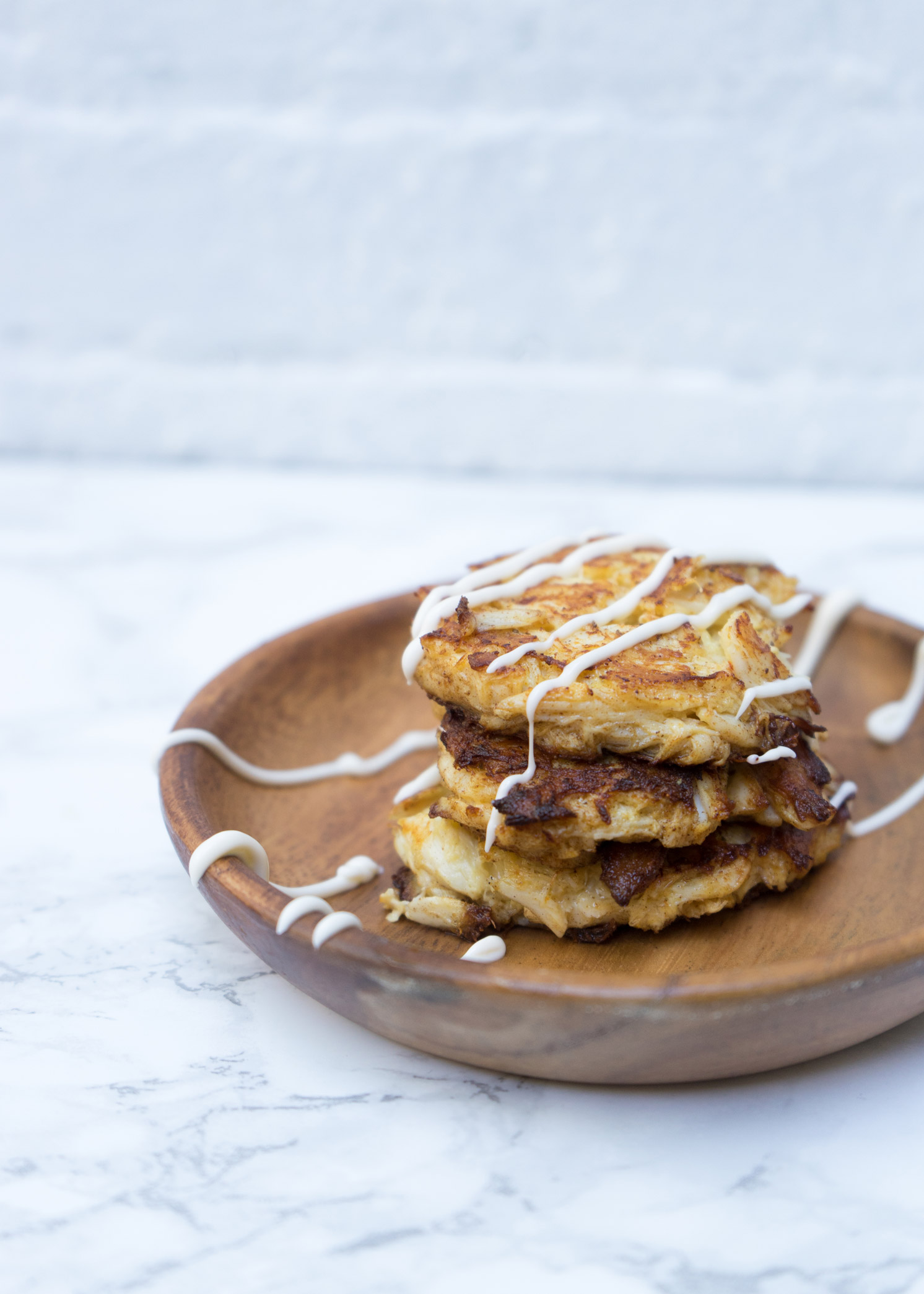 Crab cakes became a major part of my life about the same time that Allen Green IV did 🦀.
My first trip to Fredericksburg Virginia was memorable for many, many reasons. However, in terms of food, it was memorable due to my welcome meal. Allen's Momma had cooked up some delicious steak and the most AMAZING crab cakes. Little did we know that this would become my meal. By that I mean that on 90% of the trips back home, crab cakes will be waiting 🙌.
I became mildly obsessed with all things crab, all things old bay & all things Tricia's cooking 💚. The main thing I loved about these crab cakes was that they were all crab, no filler! Most crab cakes are bready due to the breadcrumbs added in to form that traditional crab cake shape and thickness. Well, if, like me, you don't mind a rustic looking crab cake, you will, for sure, reap the benefits of a more natural and more delicious crab cake!
Let's take a minute to talk about Old Bay 👌
Old Bay seasoning is the best thing ever. I could happily sprinkle it on almost everything. It is this amazing blend of spices (18 to be exact) and to quote their website: "It's a time-honored tradition. When somebody whips out the little yellow can, you know you're in for a good time." – Hilarious AND so true. I can't say I have ever had a bad day or night when it starts with Old Bay.
Crabbing is another favorite tradition that came into my life thanks to the Greens and traveling south. Old Bay and melted butter is what makes it all the more fun. But really for me, anything to do with piking crabs, or cooking with crab meat & old bay seasoning means family. It is always a whole family experience, it encourages good conversation and hours of enjoyment outside. Pairs perfectly with cold beers in plastic cups and a lot of newspaper table cloths!
It's almost that time of year where weekends will be filled with outdoor picking & eating and I for one, CANNOT WAIT!
As always, let us know if/when you make this recipe and your own experiences with it! We would love to hear from you about your favorite Crab traditions! 💚
Crab Cakes (with no fillers!)
2017-05-27 15:33:55
Ingredients
16oz. lump crab meat
2 tbsp. Mayonaise
1 tbsp. mustard
1 tsp. worcestershire
1 tsp. dry mustard powder
1 tsp. old bay seasoning
1 tsp. lemon juice
1 beaten egg
1 tsp. hot pepper flakes
Instructions
Mix all ingredients except the crab meat together in a bowl until combined
Fold in the crab meat
Allow the mixture to sit in the fridge for approx. 20-30 minutes to help with formation.
Form the crab cakes into medium sized patties and return to the fridge for 10 minutes or so.
Heat up a mixture of butter and oil in a large skillet over a medium heat and add the crab cakes once the butter/oil mixture is hot.
Cook each side for 2-4 minutes (until golden brown) flip and cook the other side.
To Serve: prepare a nice side salad with a lemony dressing or serve with buns!
Notes
If a little here and there drops off, don't worry, just flip gently once and cook - even the broken ones are just as delicious!
IVGreenhouse - Exploring Food http://www.ivgreenhouse.com/