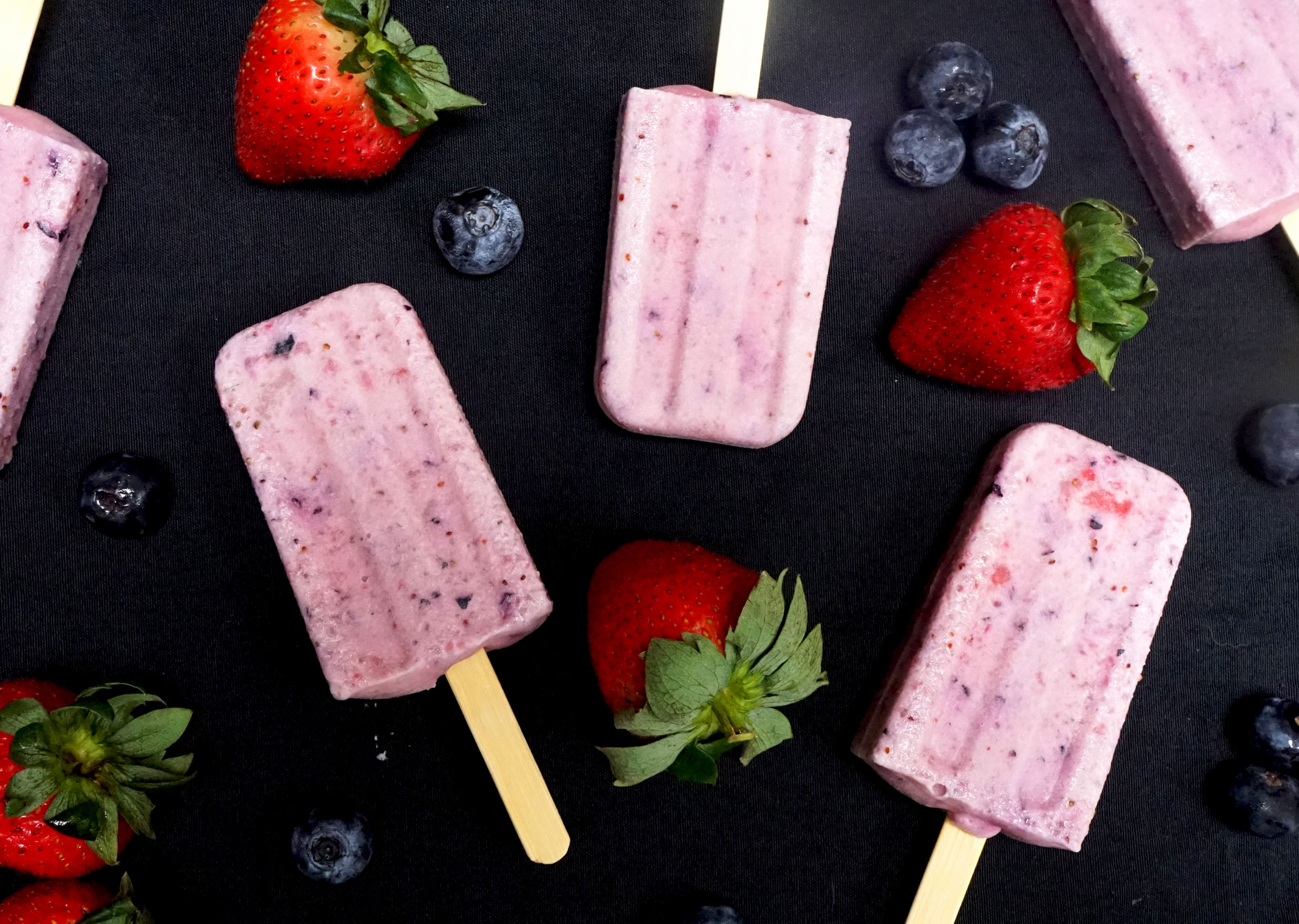 So – I'm a little obsessed with coconut. Coconut water, coconut milk, coconut meat…all of it! After experimenting with it in the avocado lime dessert last week – I just wanted to use more! This recipe is so easy & quick to prep…and bonus – its pretty darn healthy too! Enjoy these when its super hot out and you need an ice cold tropical tasting dessert!
Coconut Berry Pops
2016-06-06 15:56:25
Serves 8
Ingredients
One can coconut Milk
8 strawberries - quartered
3/4 cup blueberries
2 tbsp. maple syrup
Instructions
Pour all ingredients into a food processor or blender
Blend until semi-smooth (I like it a little chunky so that you get the real fruit frozen into the pops texture!)
Pour into your ice pop moulds and freeze for at least 6-8 hours.
ENJOY this creamy healthy dessert anytime!
IVGreenhouse - Exploring Food http://www.ivgreenhouse.com/