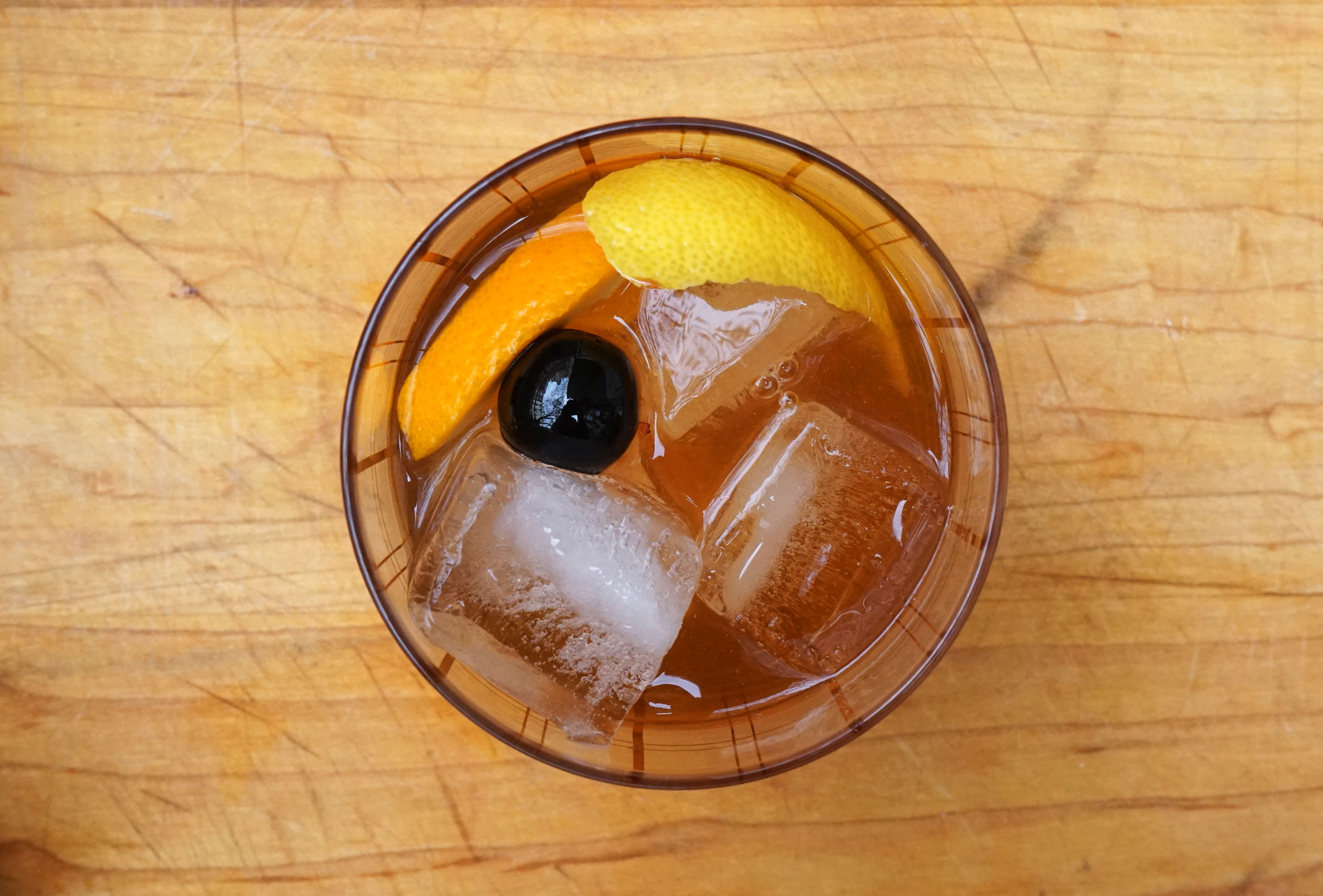 The Old Fashioned – Allen's favorite drink, maybe because he is old fashioned? Someone once said 'you look like you just walked right out of the 1940's' to him, when he was at work. I think they may have a point. Let us know how you like our classic old fashioned!
The Classic Old Fashioned
Ingredients:
2 oz. Rye Whiskey
1 brown sugar cube
2 dash Angostura Bitters
3 dash Regans #6 Orange Bitters
water
splash of soda
1 orange slice
Method:
Put the sugar cube into your mixing glass, add both types of bitters and then top with water so that you can just see the top of the sugar cubes.
Add a splash of soda now – this is to help break the sugar cubes down faster.
add the orange slice and begin muddling – enough to lightly bruise the outer peel of the orange slice.
Now stir with your mixing spoon to make sure well combined.
Add 2 oz. rye & 4 Ice cubes and stir with your spoon to chill the liquid.
Fill your Old Fashioned Rocks glass with fresh ice cubes to the top and strain your liquid into it.
Garnish with a fresh orange slice, a lemon twist (if desired) & a cherry (we prefer Luxardo soaked cherries!) and enjoy whilst listening to some records from the 40's!