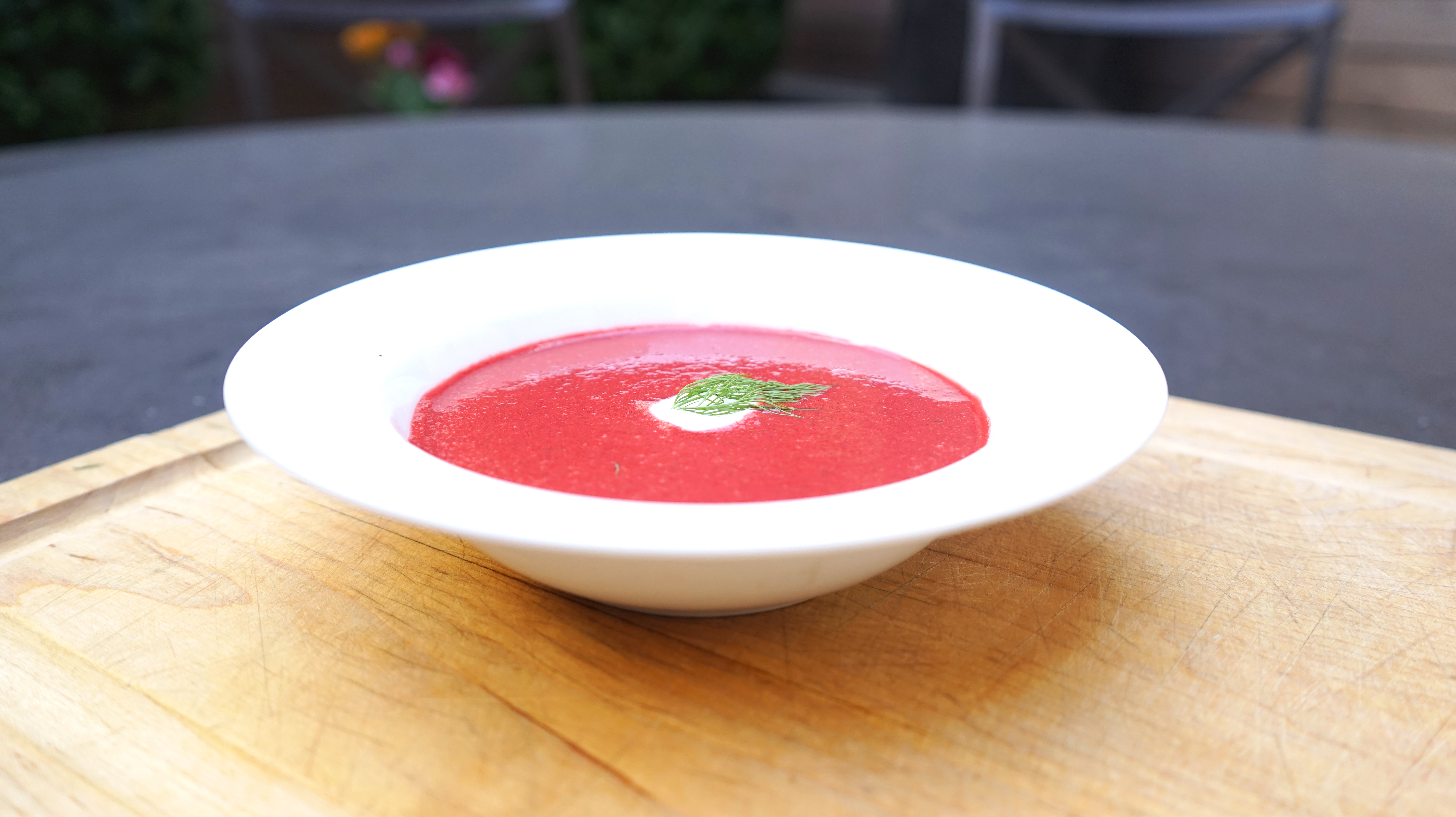 This soup is my all time favorite summer soup! It takes less than 15 minutes from start to finish (if you buy pre-cooked beets). Its delicious, quick & super healthy. What's not to love?? I have to say – I am slightly addicted to beets – I used to frequently get told off for eating too many at my grandparent's house, but nothing compares to a pickled, cooked or grated beetroot in my eyes! This soup can almost pass as a juice & if you omit the sour cream, you could drink it.
Chilled Summer Beet Soup
 Serves: 3-4 people
Prep Time: 10 mins
Option to chill in fridge for 1-2 hours (but not totally necessary if all your ingredients started cold)
Ingredients:
1 x 8oz packet cooked beetroot (or approx. 4 small cooked beetroot)
2 tbsp lemon juice
0.5 cups carrot juice (can buy or make)
1 tsp lemon zest
0.25 cup Sour cream
0.5 tsp salt
To Garnish – dill sprigs & sour cream
Method:
Put all ingredients in Blender and blend until smooth.
Chill in the fridge if desired for 1-2 hours
To serve, garnish with a spoonful of sour cream & a fresh dill sprig.